1. CLUB MED CEFALU, ITALY OPENS ITS DOORS
Club Med Cefalu, Italy, the first luxury 5-Trident Club Med resort in the Mediterranean, is now open. Located in a natural reserve of rugged cliffs on the northern coast of Sicily, Cefalu has breathtaking views. It is also close to a picturesque historic town with charming winding streets and a dramatic cathedral with the crystal-clear waters of the Tyrrhenian Sea below.
At Cefalu, guests can enjoy a myriad of water activities including all-new electric surfing, stand-up paddle boarding, scuba diving, a dip in Sicily's first natural swimming pool in the resort's Zen Zone, and much more. Those looking to unwind on the shores can enjoy sports like volleyball and tennis or pamper themselves with a world-class beauty experience at the Parisian Carita spa.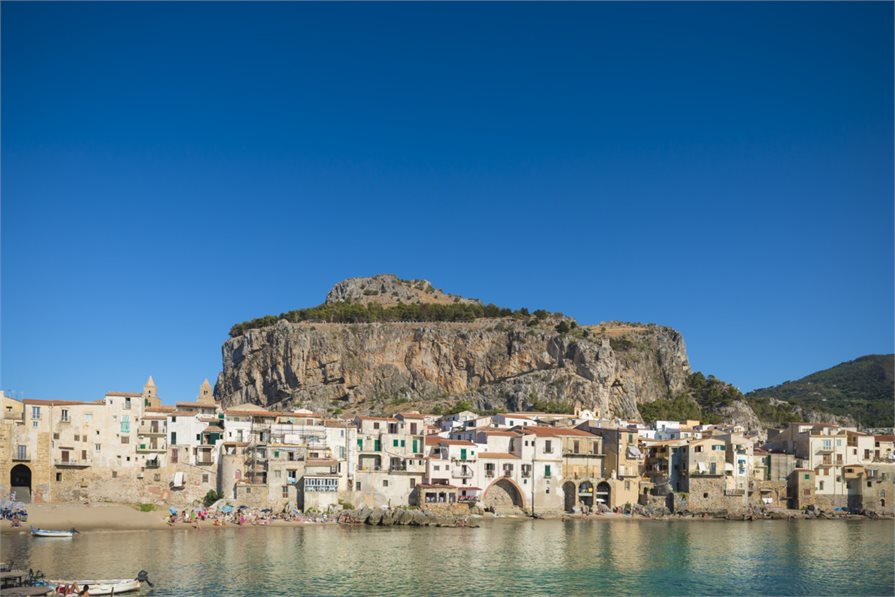 Three restaurants on the resort's cliffside terraces offer guests their unique takes on Sicilian and international cuisine. Led by Michelin-starred chef Andrea Berton, they provide a selection of home-grown specialities accompanied by Italian, French and international wines, live music in the evenings, and décor inspired by the stars of Italian cinema.
The opening of Club Med Cefalu celebrates a milestone for Club Med, adding a sixth resort to its renowned "Exclusive Collection".
2. EXCLUSIVE BEAUTY PRODUCTS FEATURE AT FIJI'S MALAMALA BEACH CLUB
Guests at Fiji's Malamala Beach Club can now enjoy locally made Nama of Fiji beauty products as part of their island experience. Featuring an exclusively created lemongrass scent, the complimentary Nama of Fiji shower, body and hair gels are now available for use in Malamala Beach Club's bathrooms and will also soon be available for sale on the island for guests to take home.
The fragrant lemongrass-scented products are a great way for guests to refresh themselves after a day on the island. A key ingredient is nama – sea grapes – a rich form of seaweed found in the Yasawa Islands. A nama farming project has now been established in the Yasawas, which involves working closely with marine experts and villagers to ensure a sustainable supply and an ongoing revenue source for the villages.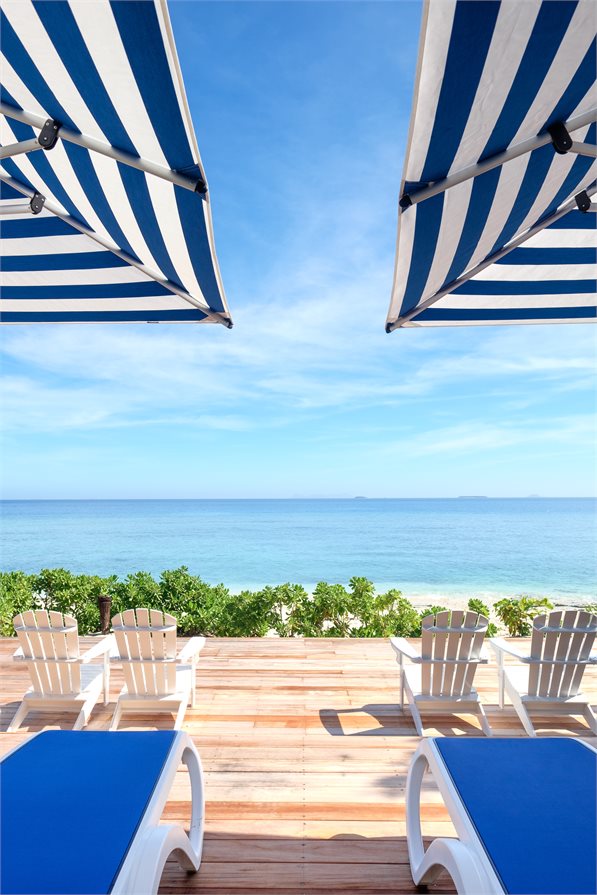 Malamala Beach Club is a unique island day trip with an infinity pool, private cabanas – with butler service – white sandy beaches, handcrafted cocktails and a contemporary menu inspired by local Fijian flavours and produce. New features include day beds by the pool, which are for hire.
Malamalala Beach Club offers guests a day pass allowing them to experience up to seven days at Malamala Beach Club. Located just 25 minutes from Denarau Marina, guests step straight from their boat transfer onto the Beach Club's pontoon for a short overwater walk to the island retreat. Malamala Beach Club is also available for exclusive hire and is the perfect venue for a wedding – there's a chapel on-site – or for a private party or function.
3. LAUNCESTON'S NEW PEPPERS SILO HOTEL WELCOMES ITS FIRST GUESTS
Launceston's new Peppers Silo Hotel is now open – complete with an in-house canine guest greeter, Archie the black labrador. Peppers Silo has worked closely with Guide Dogs Tasmania to employ Canine Ambassador Archie who resides at the hotel and helps the concierge with daily tasks such as greeting guests and delivering the morning newspapers.
Originally erected in 1960, the Kings Wharf grain silos were left unused for decades until two years ago when construction began to transform the silo barrels into a state-of-the-art contemporary hotel.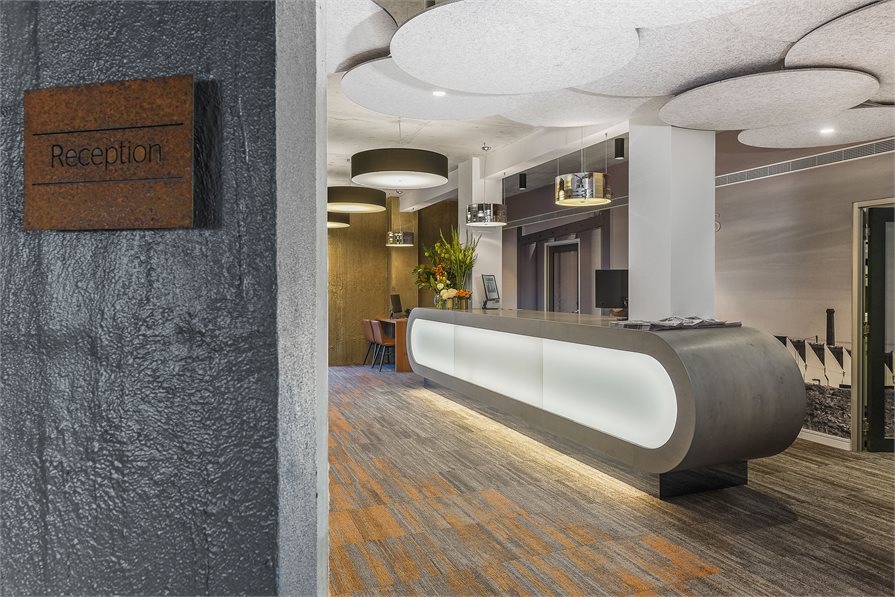 The redeveloped site is now a tenlevel hotel featuring 108 guest rooms, including 52 inside the barrels of the former silos. The building also features a restaurant and bar called Grain of the Silos, and an integrated lobby and reception space.
Amenities at Peppers Silo Hotel include a fully equipped gym, a relaxing day spa, child-minding facilities, a hairdressing salon, a function centre, private dining rooms and the restaurant and cocktail bar with views overlooking the water all the way to Cataract Gorge.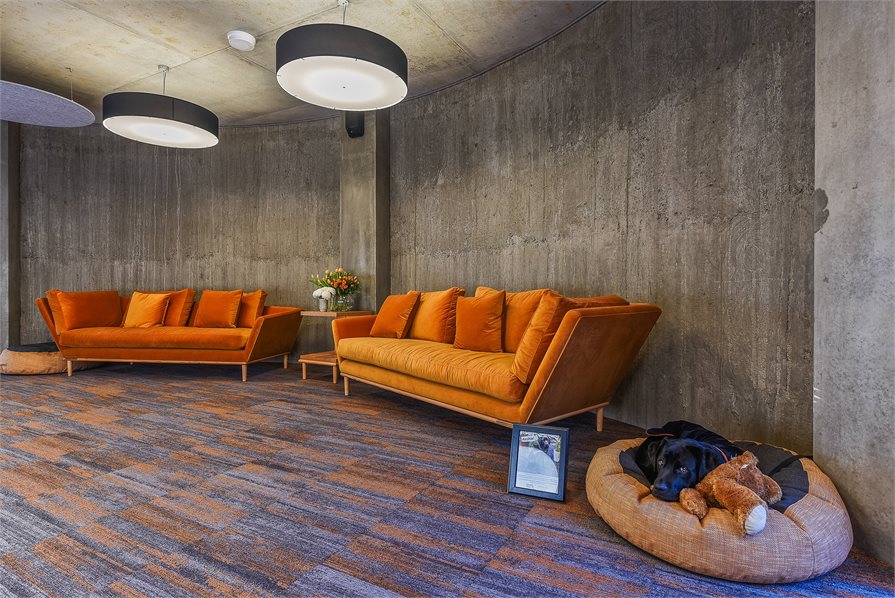 As well as offering all-day in-room dining, Grain of the Silos is open to the public for breakfast, lunch and dinner and features a range of enticing meal options focused on local Tasmanian produce and support for local farmers and growers.
4. QT MELBOURNE SCOOPS TOP RESTAURANT AWARD
QT Melbourne's restaurant is officially one of the best places to eat in town. The hotel's signature restaurant, Pascale Bar & Grill, has been awarded Deluxe Restaurant of the Year 2018, recognising its commitment to delivering the highest level of service.
The award follows the appointment of Executive Chef Andy Harmer and a new culinary direction for the property's signature bar and grill. After making a significant impact on Melbourne's food scene, Andy brings his individual touch to QT Melbourne dining, reflecting the essence of QT Hotels & Resorts as it continually challenges the status quo with landmark drinking and dining destinations.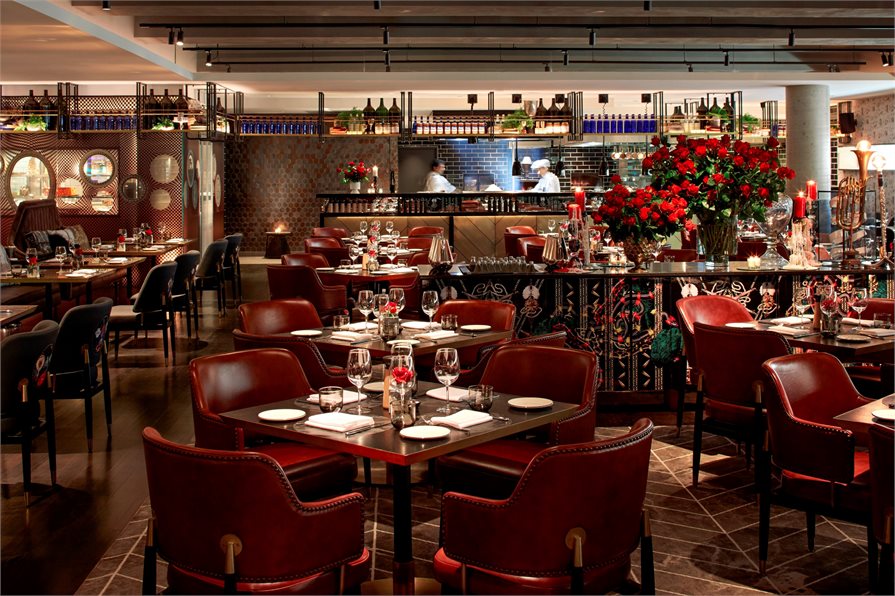 Located right in the heart of Melbourne's CBD with a striking façade designed by architect Angelo Candalepas, QT Melbourne boasts an alluring Cake Shop on its entry level; its signature restaurant Pascale Bar & Grill; Tanto, a high-end Japanese knife store, and the Rooftop at QT overlooking Melbourne's city skyline.
QT Melbourne won the award for Pascale Bar & Grill at the Tourism Accommodation Australia (VIC) Awards for Excellence.