Everyone I spoke to told me that the cuisine on Oceania was really good. I am a little spoilt having travelled extensively over many years and having enjoyed some wonderful ocean and river cruises on the likes of Celebrity, Cunard, Seabourn, Silversea, Avalon and Uniworld. All of these have been truly memorable experiences and I can happily endorse each of these products depending on what suits individual tastes and budgets.
Friends and acquaintances who had raved about the cuisine on Oceania were so right...and I will come back to that.
We boarded Oceania Riviera in Lisbon for a 10 night cruise ending in Rome. This was part of a month long European holiday this June.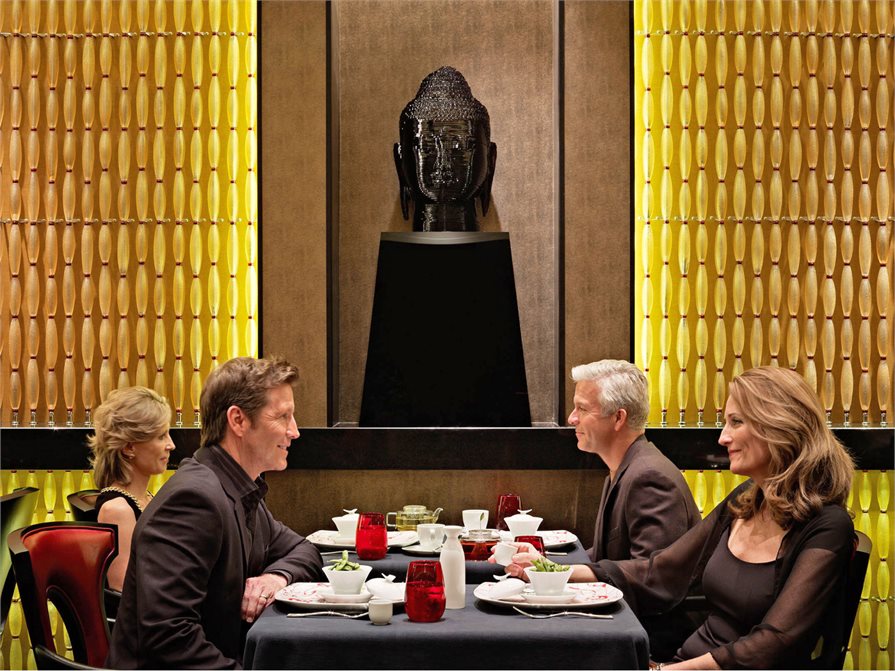 As a novice Oceania traveller, the first thing that impressed me was the genuine friendliness of the crew throughout the ship and this was unwavering through the 10 night duration of the voyage. The warm and happy interaction between crew members across the ship was particularly evident and this warmth was delivered in spade loads to the guests on board. It was easy to develop fond friendships with crew members because they were so engaging and just made you feel special.
All of the public areas on the ship were stunning, beautifully decorated and very comfortable. There was a wide choice of bars and lounges so you never felt crowded, in fact quite the opposite, it felt intimate and relaxing. The outdoor and pool areas were also lovely and again there was plenty of space to find a quiet peaceful nook if that was your preference. Every part of the ship was immaculately maintained and clean.
Now to the food….outstanding! There were eight free seating restaurants to choose from and they all provided wonderful dining experiences. Of particular note were the specialty restaurants Jacques, Polo Grill, Red Ginger and Toscana. Everyone seemed to have their favourites but mine were definitely Red Ginger and Toscana. The service at all of them was impeccable and there was never anything for even a well-travelled person like me to find fault with. Each of these restaurants have their own adjacent galley so the food arrives at your table fresh and beautifully presented. It was absolutely the equivalent of being in a Michelin starred restaurant. The décor and ambience in these restaurants was perfectly matched to the cuisine; French, American, Asian fusion and Italian. You were always made to feel very welcome. Best of all, there was no surcharge to be paid for dining in the restaurants.
There is also the Grand Dining Room which is excellent and other, wonderful more casual dining options like the Terrace Café and Waves Grill.
This my first Oceania experience will definitely not be my last. I need at least a few more pages to describe the wonderful cruise itinerary as well. BIG tick from me!