River cruising in Europe as we know it today has only been possible since 1992 when the Main-Danube Canal opened after 30 years of construction, joining together these massive rivers and linking the waterways of Europe into a mighty playground for us to explore from the water.
The canal itself is 172km long but it creates a 3,500km network of arteries running through 15 countries, under 123 bridges and through 16 locks – designed to save water – with many also creating hydro-power. This canal is one of the largest engineering projects ever undertaken in the world and river cruising is one of the fastest growing sectors in the travel industry.
ABOVE: The Danube River travelling through Budapest

Once you've done a river cruise it's hard to return to ocean cruising, they say! Why? Calm water, smaller ships and therefore fewer passengers with more exclusive service, easy to get ashore, no taxis or customs or airports and train stations, and something to see all day every day whether from your cabin or on land.

It's the convenience of not having to meticulously organise your own itinerary that appeals when it comes to cruising. Any cruising really, but particularly European river cruising as it's such an easy way to get around with all the admin taken care of for you.


So how do you choose which itinerary and which ship to take?

Look at the cities you'll visit and know that many ships offer their shore excursions as part of the price so each day you can either tootle off with the group and a guide or go exploring on your own. Some days you'll do both. This is perfect for first timers who are not sure of the highlights in each town and don't want to miss anything.
You might also like the personalised experience of joining the chefs early in the morning when they set out to the local market to buy fresh ingredients for that night and where you can watch them get amongst the sampling and haggling and cajoling as they settle on the finest fare at the best price – and you know what you'll be ordering later.
Themed cruises also create a unique experience like a music cruise that takes you to various concert halls and opera houses, then continues with the same musical atmosphere back onboard, or a Christmas cruise to some of Germany's most iconic Christmas markets for mulled wine, toasted chestnuts and carolling.
As well as the magnificence of the scenery passing by your window, the food on board river cruises is one of the most memorable aspects with attention given to fresh ingredients, often bought daily, and first class service from your attentive crew, so if you're a foodie you might put that high on your priority list.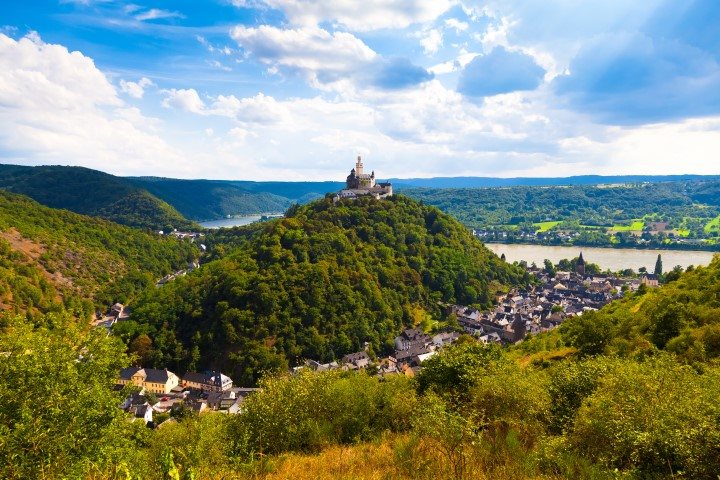 ABOVE: Marksburg Castle, Germany


What will we do on a river cruise?

No two days are the same on a river cruise. Unlike ocean cruising where sometimes many days are spent at sea and therefore onboard activities making up a huge part of what ships offer their guests, you will be in a new town or village every day.
Some ships have bicycles onboard for guests to take and head off exploring on their own – even to the next port, others offer educational presentations where you can learn all about the history of the place you will be in next, from the Czars of Russia to the artists of France.


What other rivers are popular?

While the rivers of Europe with their limitless choices of things to do and see are the most popular cruises for Kiwis, the rest of the world has some gems that are well worth discovering.
Cruise the Nile
Cruises on the Nile tend to be about four days and you can choose from a traditional steam ship (the inspiration for Agatha Christie's Death on the Nile), a modern vessel with air conditioned cabins and a pool onboard to cool off after a hot day exploring the ancient sites, or even a felucca, which is a traditional wind powered sail boat where you'll sleep on deck in a sleeping bag. The latter is ideal for the budget traveller!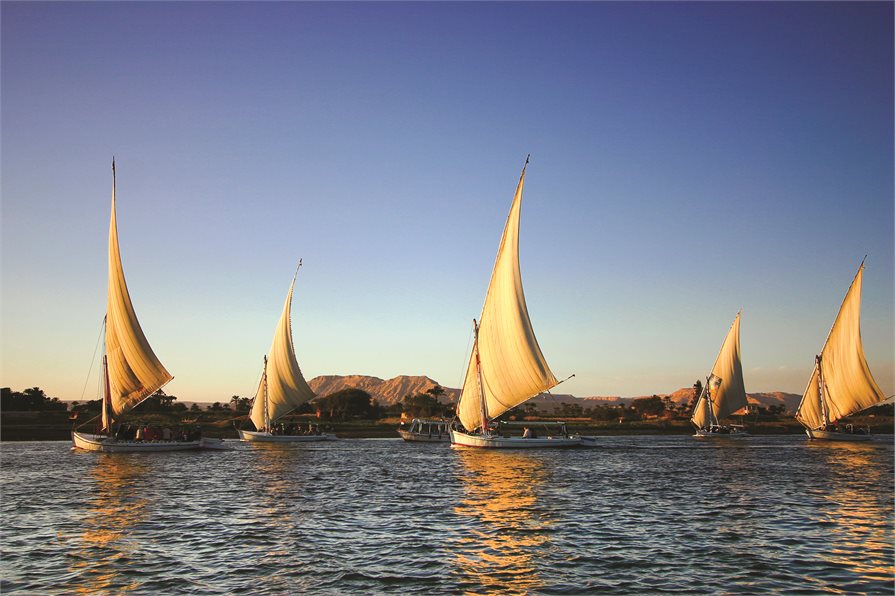 ABOVE: Feluccas on the Nile
Egypt cruises tend to start or end in Luxor and if you love ancient history then choose one that also includes an Egyptologist onboard explaining the sites you'll visit each day. Many of Egypt's famous sites are located along the river, so while it's easier to get around in Egypt on land than it was years ago, a cruise on the Nile is still very popular for that reason. At night you'll be blown away by the monuments and temples that are breathtakingly lit up. By day you'll cruise gently through countryside that remains largely as it was thousands of years ago.
You will spend more time on the water than on European rivers, but with no busy roads to navigate or hawkers to fend off, just enjoy unpacking once and seeing Egypt literally roll along in front of you.
The mighty Mississippi
You may not know that writer Mark Twain, who wrote about this river, was once a river boat pilot on the Mississippi and to pass his pilot's exam he had to draw the entire 3,700km river from memory all the way from Lake Itasca in Minnesota the Gulf of Mexico.
Today the American Queen paddle wheel steam boat, the largest ever built, takes passengers along this iconic river offering many themed cruises including Civil War history and plantation homes, Christmas markets with the sounds, scents and flavours of a winter Christmas, or a Big Band cruise with a 13-piece orchestra onboard, to name just a few. There are free lectures plus the shore excursions, beer and wine is all included.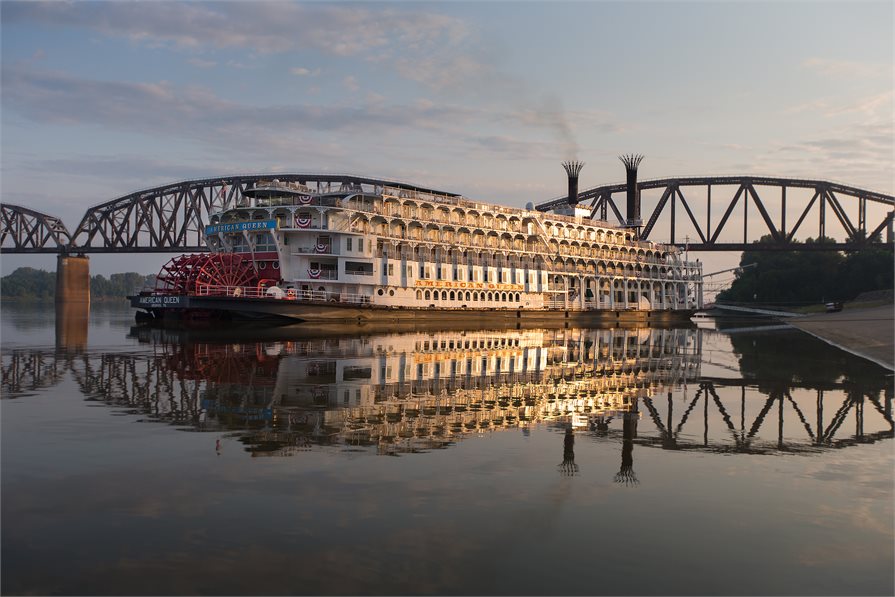 ABOVE: The American Queen on the Mississippi
You'll enjoy the charm of this busy working river relaxing in your opulent Victorian era cabin opening with French doors onto the deck, stopping at cities and small towns with tales to tell.
Each day when you set off one of the crew plays the steam pipe calliope as the mighty red paddle wheel heaves into action and the next adventure unfolds.