1. New-Look Waitui Beach Club Highlight of Sofitel Fiji's Refurbishment
Guests at Sofitel Fiji Resort and Spa will soon be enjoying a larger Waitui Beach Club, updated accommodation rooms and a selection of new-look bars and restaurants. An exciting multimillion-dollar rejuvenation of the iconic Denarau resort is well underway and Sofitel Fiji will have a stunning new look by the end of 2019. In the meantime the resort is open as usual with the renovation team ensuring minimal disruption to guests.
Twenty-four new beach cabanas, a welcoming arrivals area, a new beachside cocktail bar to capture Fiji's famous sunsets and an undercover dining space for up to 40 guests will feature in the expanded adults-only Waitui Beach Club. All of the resort's guest rooms are being refurbished with work on Luxury rooms being done between April and June, and upgrades to Superior and Family guest rooms following in the second half of the year.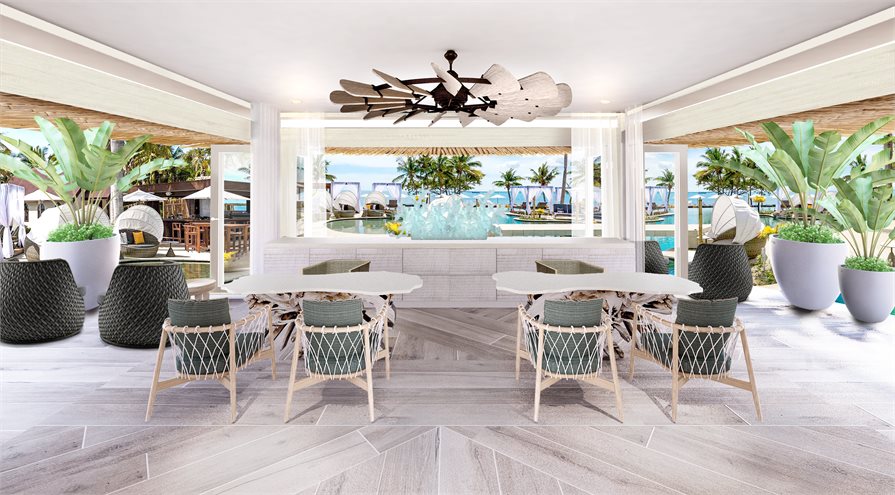 The resort's beachfront restaurant, Salt, will be transformed with a Mediterranean-inspired theme and a new beach bar, called Rum Shak, will serve more than 150 varieties of rums and Fijian tapas.
Denarau Island's first night club will be a key feature of the resort's transformation, with Breeze Bar set to evolve from a cocktail bar into a late-night venue with a DJ playing between 9:30pm and 1am.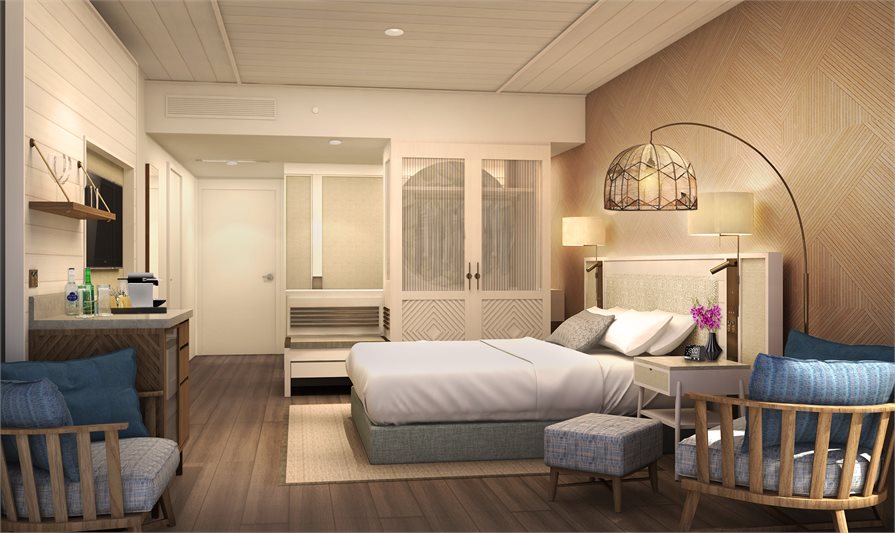 In addition, a new offering for children will be the Adolescent Zone plus a fantastic new Kids Beach Club – the centrepiece for the latter will be a huge pirate ship with a number of interactive play zones including Wet & Wild, Splash & Play, Artist in Residence, and Islander Cabana. Enhancements of the resort's entrance, lobby, gym, Fiji Airways desk and ticketing counter, conferencing rooms, ballroom, Market Kitchen Restaurant, and a new yoga deck complete the facelift.
2. QT Perth's Rooftop Bar Wowing Guests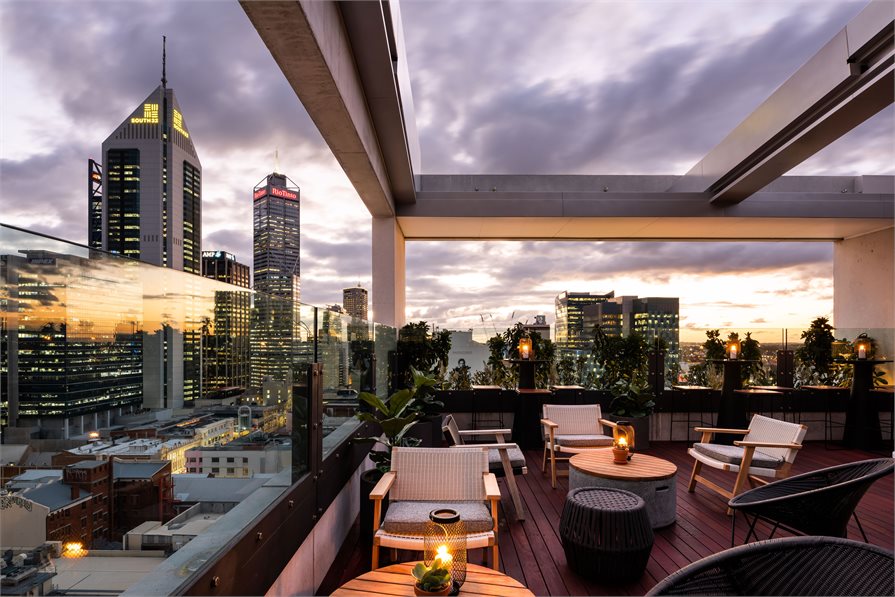 Take in the stunning city views from the Rooftop at QT Perth's rooftop bar located high up on the 18th floor. Relax, enjoy a cocktail and soak up the sweeping city views looking across to the iconic City of Perth Building, Bell Tower and Swan River.
makes the bar perfect all year round, and in all weathers. Sample a contemporary tipple from the drinks list such as Rooftop Fashion, a blend of Bulleit Rye Whisky, Amaro Montenegro and Spiced Orange Bitters. The Beezness is a fresh mix of Tanqueray Gin, Poire William Liqueur, QT Rooftop Honey and Lemon, topped with seasonal Beer. The QT GnT is already a favourite with Rooftop regulars: it's made from West Winds Sabre Gin, Elderflower Quinine Syrup, Lime and Cucumber Soda.
The Rooftop Spritzes menu features four unique mixes: the Bergamot Spritz, the Pink Grapefruit and Yuzu Spritz, the Sugar Snap Spritz and the Strawberry and Plum Spritz.
Drinks are of course complemented with fabulous bar bites such as Porchetta Fritters where suckling pig fritters meet green sauce, and Fish Roll – polenta-crumbled whiting with a caper, onion parsley salad, lemon and aioli. The current number one is The Burger, a milk bun, pasture-fed beef patty, lettuce, steak tomato, onion, Asiago cheese, pickle and handcut Fries, best paired with a local WA craft brew.
3. Iconic Raffles Singapore gets a Makeover
Singapore's iconic Raffles Hotel is due to reopen in August after extensive refurbishment and will offer guests exquisite new suite categories, vibrant lifestyle experiences and refreshed dining concepts.
For more than a century, Raffles Hotel Singapore has offered guests luxurious all-suite accommodations. The restoration will update its distinctive suites with new amenities and technology, while maintaining the sense of space and colonial ambience.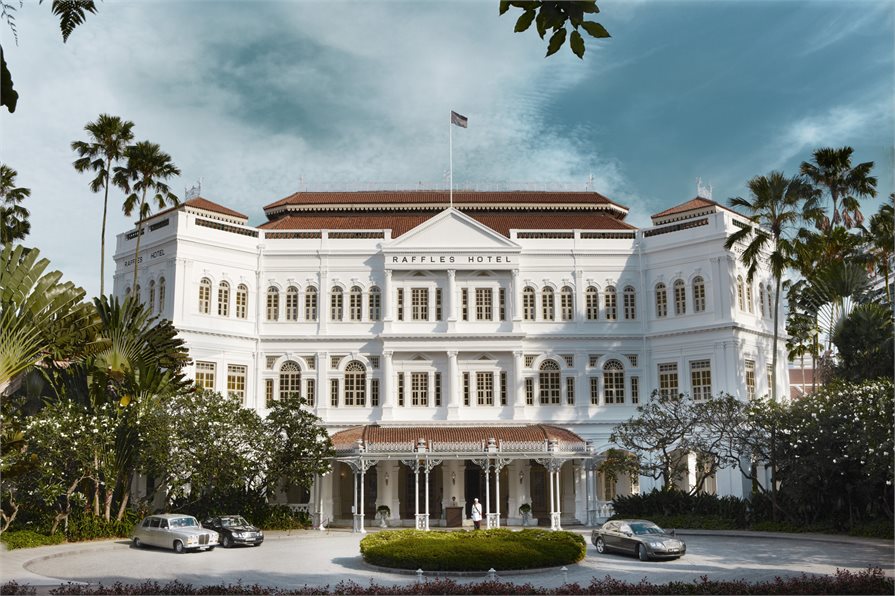 There will three new suite categories: Residence Suites, Promenade Suites and Studio Suites. The total suite count will increase from 103 to 115. The hotel will continue to offer existing suite categories including Presidential Suites; Grand Hotel Suites; Palm Court Suites; Courtyard Suites and State Room Suites, formerly known as Raffles Inc. State Room Suites. The renaming of the last reflects the conversion of the suite's workspace into a parlour as well as the spaciousness of the suite.
The refreshed Raffles Arcade will be a lifestyle experience in itself, including a refreshed Raffles Gift Shop that will house a History Gallery to illustrate the heritage of Raffles Hotel. The Arcade will also be home to a brand-new Raffles Spa, a holistic sanctuary for hotel residents and the community to escape the bustle of the city.
The hotel's signature restaurants and bars: the Long Bar, Tiffin Room and Writers Bar, will continue to be a distinct part of Raffles Hotel Singapore dining experiences when the hotel reopens. Home of the Singapore Sling for over a hundred years, the Long Bar's plantationinspired décor will be refreshed, and the famous Long Bar counter restored. Visitors and guests will be welcomed to continue the tradition of throwing peanuts on the floor as they sip on a chilled, hand-shaken Singapore Sling.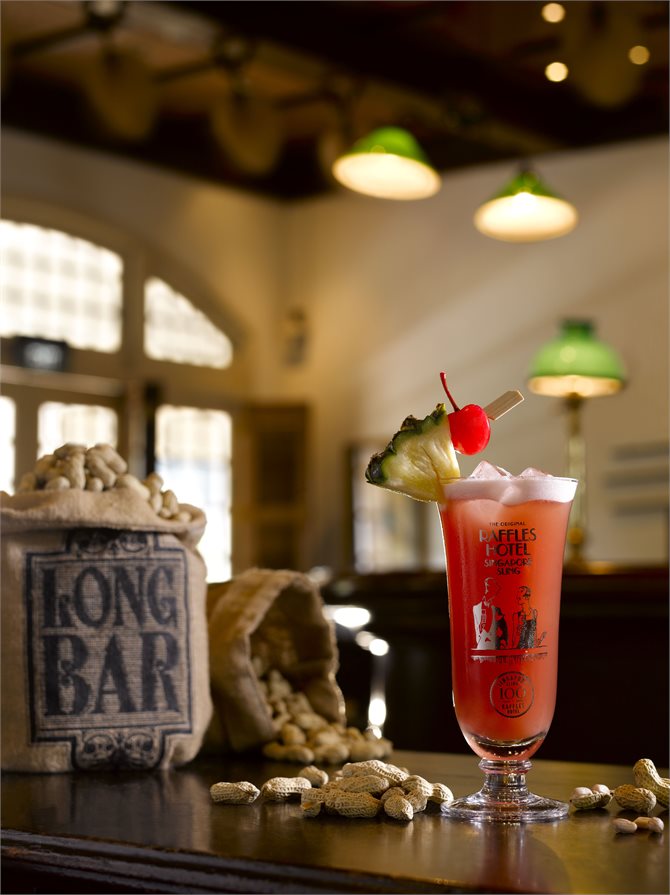 A part of Raffles' history since 1892, the Tiffin Room will continue to serve North Indian cuisine. Offering authentic specialties served in tiffin boxes, it will also present an interactive dining experience with tableside service by chefs, complete with freshly ground spices. The restored interior décor includes reinstating the wooden floorboards to bring back features from the early 1900s.
Daily Afternoon Tea will now be served at the new lounge in the Grand Lobby, allowing guests to enjoy a quintessential Raffles dining experience.
Established as a tribute to famous writers who have come through the doors of Raffles Hotel Singapore over the years, the Writers Bar will be expanded to a full bar and the place for bespoke cocktails, discreet elegance, and relaxing.
4. Live Entertainment and Hawaiian flavours at new Sheraton Princess Kaiulani Restaurant, Waikiki
Enjoy live entertainment and Hawaiian-inspired dishes at the Sheraton Princess Kaiulani's recently opened Pikake Terrace Restaurant, the La Costa Italiano.
The evening dining experience is a buffet but not as you know it, serving the best-priced prime rib dinner buffet in the heart of Waikiki. It also features an impressive assortment of breads, cheeses, cold cuts, salads, vegetables, and Italian favorites such as Cioppino, Chicken Marsala, Baked Ziti with spinach, Mushroom Risotto, mussels, clams and pastas with two choices of sauces.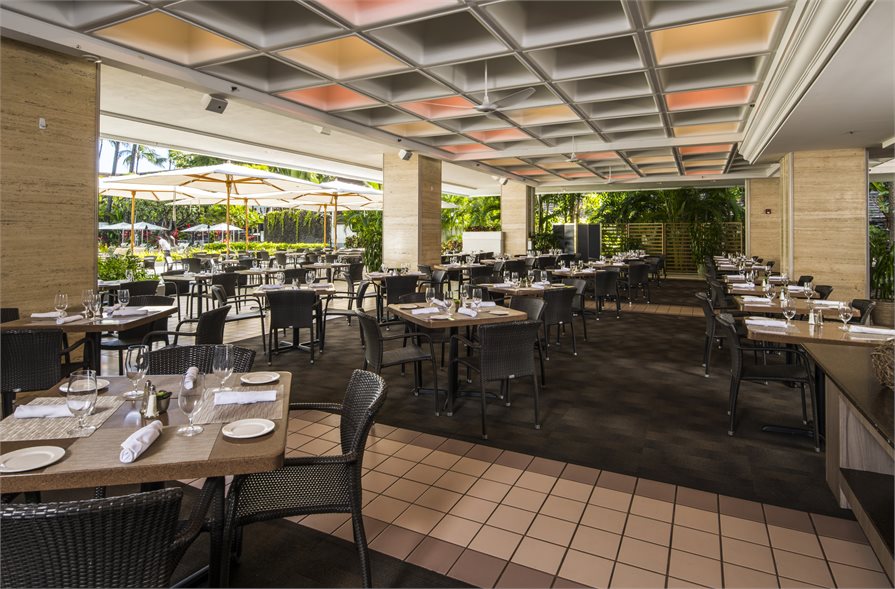 Succulent prime rib is served at the carving station, and desserts made by renowned pastry chef Cyrus Goo, previously of Café Laufer Honolulu, include Chocolate Pot de Crème, Tiramisu, Fresh Berry Panna Cotta, a variety of fresh fruit tarts, and much more. On Saturday evenings, crab legs are also available at the buffet.
There's live music on Mondays and Thursdays with the Brad Kawakami Duo and on Tuesdays, the DeLima Ohana band featuring Kelly Boy DeLima and his talented children.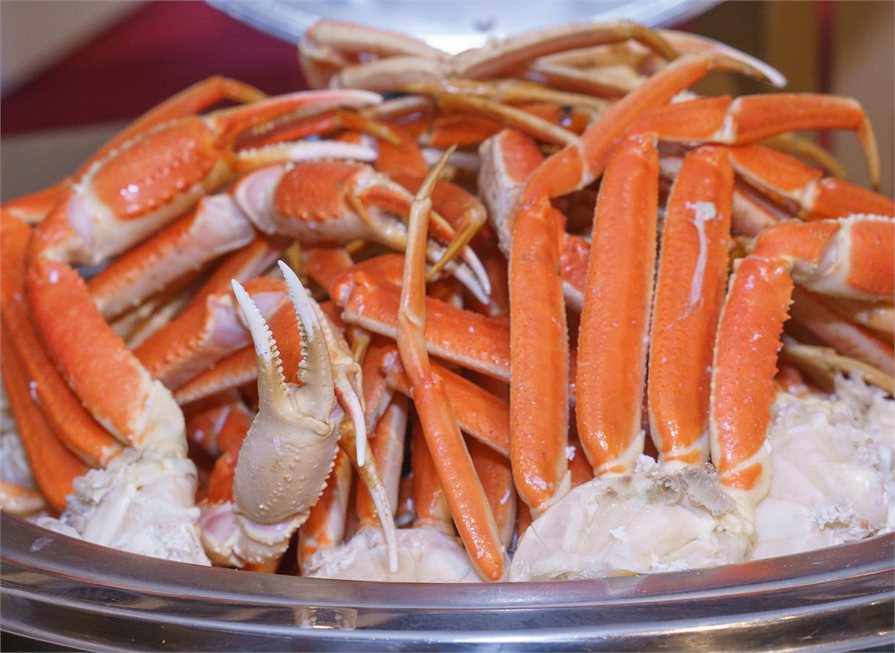 heraton Princess Kaiulani is located one block from Waikiki Beach, and within walking distance of some of the area's best shopping, dining and entertainment.