VIRTUAL REALITY OFFERS SNEAK PREVIEW OF NEW QANTAS LOUNGE EXPERIENCE
Qantas is using virtual reality (VR) in the development of its new First Lounge at Singapore's Changi Airport, which is due to open at the end of 2019.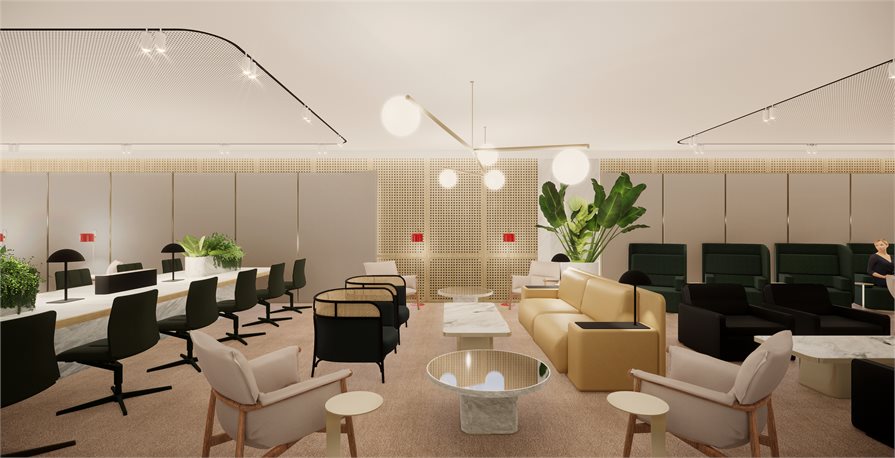 Designers have created an immersive virtual reality representation of the design, providing a better way for Qantas to preview and fine-tune lounges. A similar approach is being used for the airline's upgrade of its A380 cabins.

The new First Lounge will cater for 240 customers, offering a luxurious design and premium dining inspired by Singapore's vibrant culture. The new lounge is being designed to suit transit travellers with shower facilities, à la carte dining including an open kitchen, a cocktail bar and plenty of device charging stations.

A neutral colour palette, luxurious materials and leafy green highlights will make customers feel relaxed as soon as they enter the lounge. With a continued focus on wellness, the latest advances in light technology will be incorporated into the lounge design, allowing passengers to better synchronise their body clocks with future time zones.

The Qantas First Lounge in Singapore is expected to open in late 2019, while the existing Business Lounge will be expanded and is due to open midyear. The overall lounge capacity in Singapore will increase by 60 percent, and combined, the First and Business Lounges will offer seating for more than 800 customers.

In addition to the new Singapore lounge, the airline will also upgrade its Tokyo, Auckland, Sydney, Brisbane and Hobart lounges.
EMIRATES INTRODUCES ENTERTAINMENT PLAYLIST SYNCING AHEAD OF TRAVEL
Emirates passengers can now browse more than 4,000 channels of entertainment on the Emirates app, create personalised playlists and sync their selection to their seat once they're on board.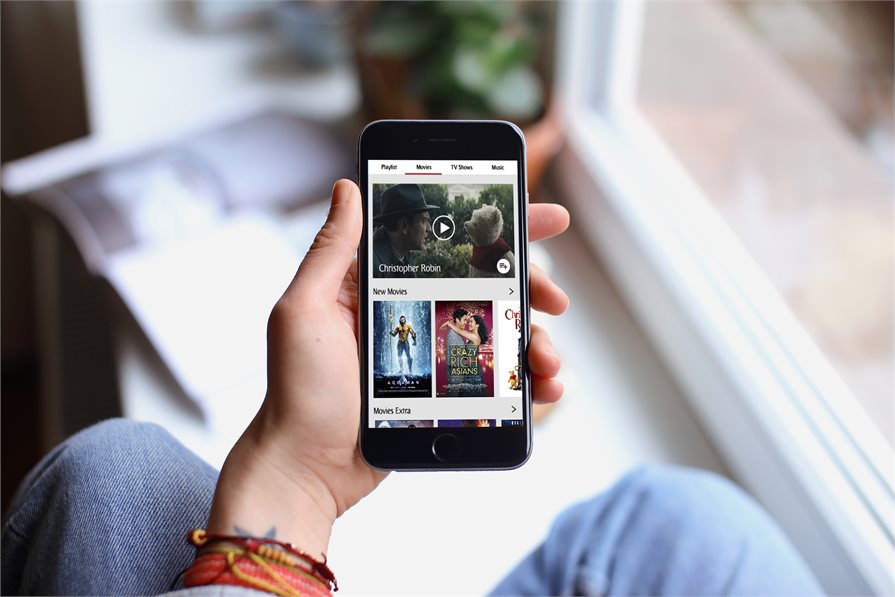 ice, Emirates' award-winning inflight entertainment, has reached a new milestone with its huge selection of on-demand entertainment. The list includes more than 1,000 movies – more than any other airline – popular television box sets, tens of thousands of music tracks, podcasts and games – providing hours and hours of entertainment for travellers.
ice also features content such as Emirates' own Food and Wine Channels giving customers a behind-the-scenes look at how it creates its onboard menus; expert-led LinkedIn Learning courses; as well as uTalk language courses offering lessons for beginners.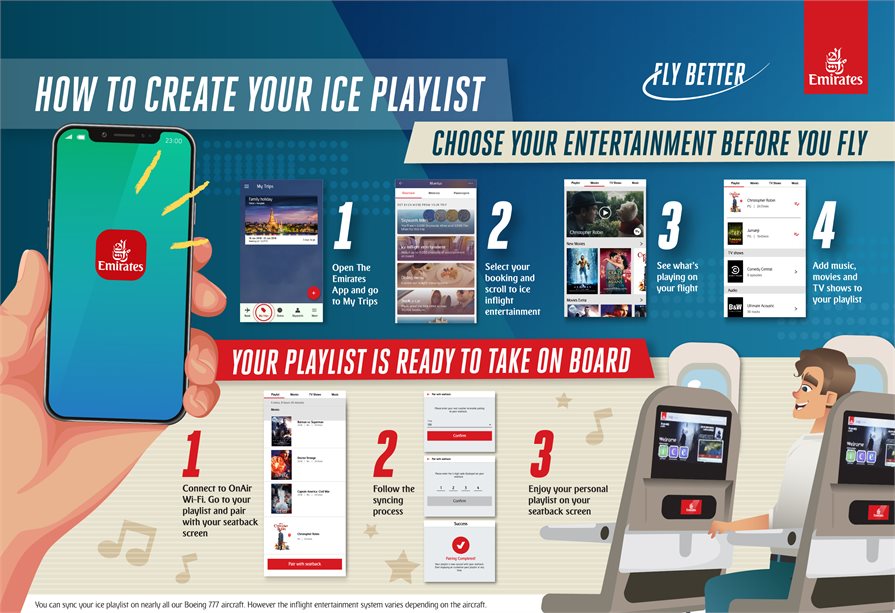 This is all part of Emirates' ongoing efforts to provide even better world-class travel experiences. This latest functionality on the Emirates app elevates the beginning of the customer experience before travellers even board the plane.
The syncing capability is currently available on more than 100 Emirates Boeing 777 aircraft and will be made available progressively across the entire fleet, including A380 aircraft in the coming months.