1. WAILOALOA BEACH FIJI WELCOMES THE PULLMAN NADI BAY RESORT & SPA
The new Pullman Nadi Bay Resort & Spa – a vibrant new destination where local culture connects with all things contemporary – opened recently in Fiji.
The resort is nestled on its own secluded corner of local favourite, Wailoaloa Beach, a largely unexplored stretch of shore on Nadi Bay. For guests, this means 180-degree, uninterrupted ocean views bookended by vistas of Fiji's most recognised mountain, The Sleeping Giant.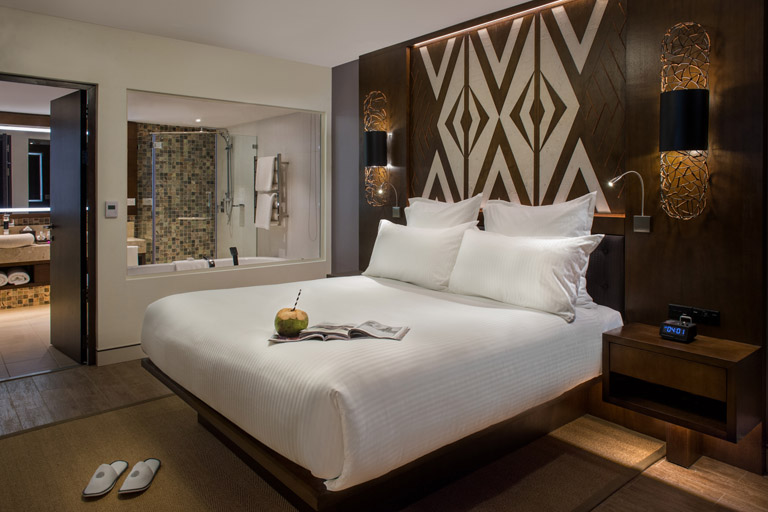 A towering cathedral-style reception bure with striking art installations greets guests on arrival, but the sundrenched piazza-style playground at the heart of the resort is where guests will really want to be. The palm-lined hub is designed around four pools: an adultsonly pool, a separate children's pool and two family pools.
Pullman Nadi Bay Resort & Spa offers 236 rooms and suites, including 36 deluxe interconnecting rooms ideal for families and groups. All rooms have balconies or patios and feature premium Pullman bedding, Pure Fiji toiletries and high-speed Wi-Fi. For true luxury lovers, it's impossible to look beyond Pullman's 12 stunning direct-beachfront suites where guests can open their doors directly to Wailoaloa beach.
From welcome drinks in RO Bar in the lobby, to all-day dining in Magiti Restaurant, casual dining in Dan Dan Noodle Bar, or something substantial at Barefoot Bar & Grill, there is something to suit every taste, age and budget. When happy hour calls, Pullman's own mobile herb gardens ensure Fiji's freshest muddled cocktails and mocktails are on hand at every outlet.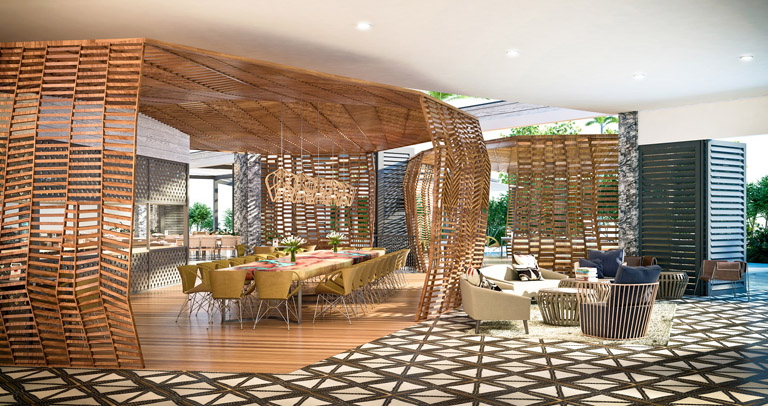 For something truly special, Pullman has created an exclusive "adults-only" bar and dining venue, Kah, which caters for up to 40 guests and features a beachfront deck with direct access to Wailoaloa Beach.
This Pullman property epitomises the benefits of a 'fly in/fly out" destination, with less travel time ensuring more "unravel" time spent at the spa, bar and pool. A ten minute-drive from Nadi International Airport and its commercial centre in one direction and an equally speedy ten minutes to Port Denarau's entertainment precinct, makes the Pullman Nadi Bay Resort & Spa one of the most convenient resort addresses in the Fiji Islands.
2. THAILAND ADDS NEW NATIONAL PARKS IN ITS CONSERVATION EFFORTS
Thailand has added another five new national parks to its repertoire for locals and visitors to enjoy. As part of a plan to increase the country's forest area to 55 percent by 2037, the latest addition is Doi Chong National Park in northern Thailand. Added in April this year, it's Thailand's 133rd national park.
Doi Chong National Park covers an area of just over 346 sq kms in the Sop Prap, Thoen and Mae Phrik districts of Lampang province and the Li and Thung Hua Chang districts of Lamphun province. The park offers mountainous areas and a range of deciduous forests. The highest point, Doi Jong, is 1,379 metres above sea level.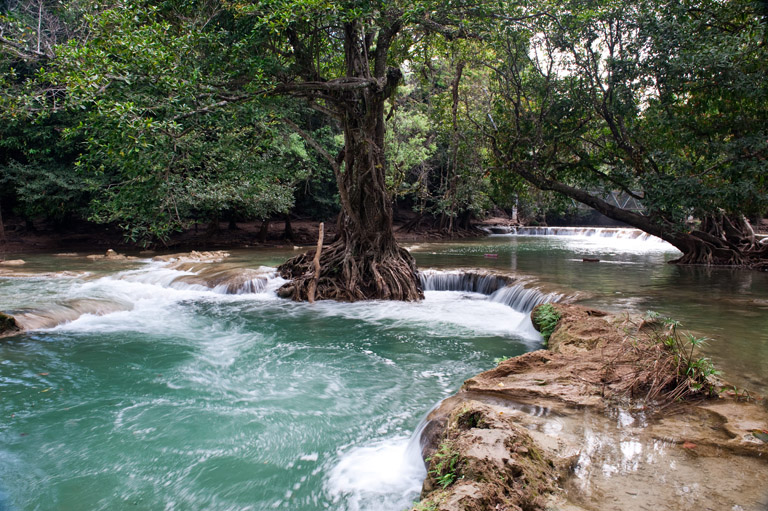 Thailand's new national parks reflect a growing national focus on environmental conservation, research and recreational development. The country's first and very popular national park, Khao Yai National Park, was established in 1962 and is a 2.5-hour drive north-east from Bangkok. A further 22 national parks are in the process of being established. These include 11 land national parks and 11 marine national parks.
3. NORWAY – AN EMERGING FOODIE DESTINATION
If you're a fan of quality cheese, Norway is the place to go. Norway cemented its position as a genuine cheese destination when its blue cheese, Kraftkar, was voted the world's best cheese in the World Cheese Awards 2016. This accolade was further boosted by the Norwegian producer Ostegården winning gold for its aged Goudastyle Fanaost cheese in the 2018 awards hosted in Bergen.
Norway is somewhat of an emerging foodie destination where a culinary revolution has taken place in the last few years with restaurants and dining spots featuring local and organic food. This new-found pride draws on Norwegian food traditions and ingredients: sheep and goats grazing in outlying pastures along the coast and in the mountains; a climate ideal for growing fruit, berries and vegetables, and milk, cheese and beef produced in healthy environments. And of course there is Norway's extensive coastline with long and rich seafood traditions.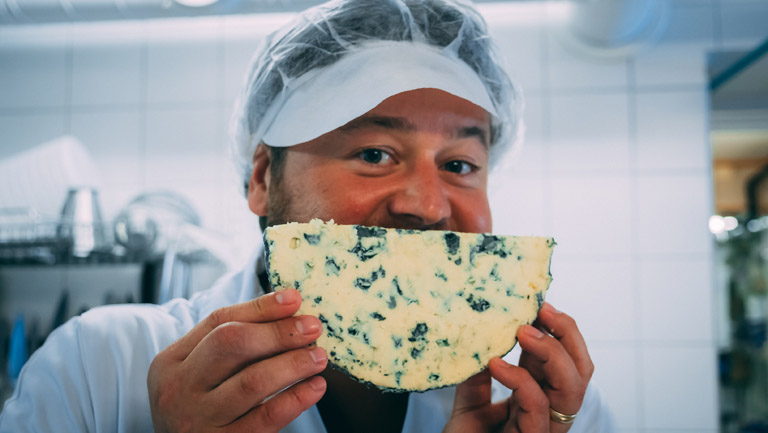 To top it off, Norway is also amongst the world's top three coffee-consuming countries, and it is constantly rising to the challenge of trying to brew the best coffees on the planet. The nation is up there with craft beer as well, with hundreds of microbreweries experimenting with different brews.
4. CLUB MED TO OPEN NEW RESORT IN THE FRENCH ALPS
Club Med is about to open a brand new luxury chalet resort in the French Alps. The Club Med Grand Massif Samoëns Morillon Chalet- Apartments will open for the 2020 European snow season, welcoming guests from 22 December 2019. The two- and three-bedroom apartments are grouped as picturesque hamlets atop a mountain in the commune of Samoëns in the Haute-Savoie region of southeastern France.
Along with panoramic views across the French Alps, the apartments boast personalised service by a Chalet Master, suspended pivoting fireplaces, French cuisine delivered to each chalet, plus the comforts (dining, family services, activities, après-ski ambience) of the Club Med Grand Massif Samoëns Morillon resort right next door.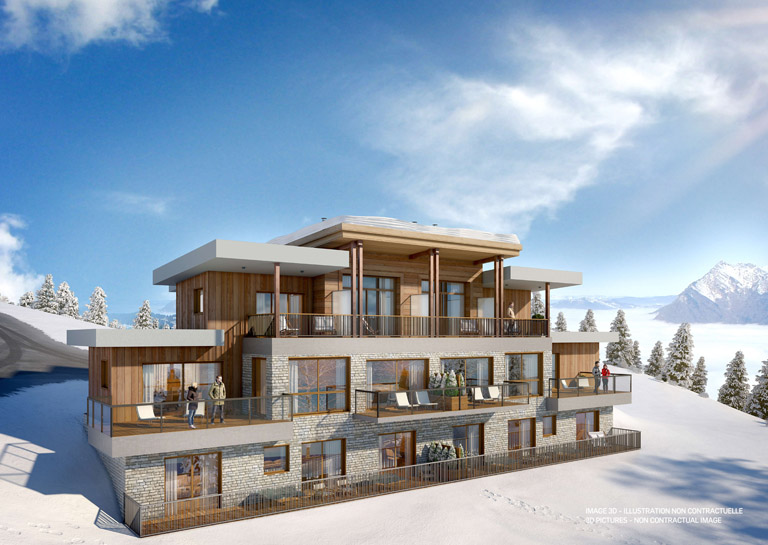 The Club Med Grand Massif Samoëns Morillon Chalet-Apartments are the newest addition to Club Med's fast-growing list of snow resorts around the world with something for everyone from the serious
Club Med all-inclusive holidays include accommodation, all meals, snacks, drinks (alcoholic and non-alcoholic), a selection of activities, daily entertainment and Kids Clubs for a range of ages. Group ski and snowboard lessons are also included.