Princess Cruises announces Caribbean and Panama Canal Sailings for 2020-21
Princess Cruises has announced a series of Caribbean and Panama Canal voyages from autumn 2020 to spring 2021 and they're on sale now. Princess Cruises takes more guests through the Panama Canal each year than any other cruise line and is also the only line to offer a full season of voyages from the northern autumn through to spring, which is the best time to experience this tropical climate.
Caribbean: A total of five ships will sail the Caribbean, offering guests a choice of 127 departures to 24 destinations in 20 countries in the Eastern, Western and Southern Caribbean. The cruises range in length from four to 20 days.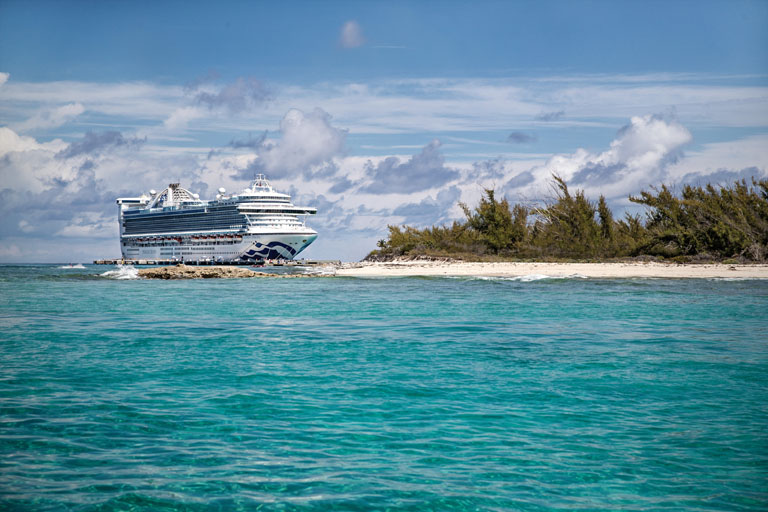 Enchanted Princess will sail the Caribbean following her recent launch in Southampton in June 2020 with the 3,660-guest ship departing on alternating seven-day Eastern and Western Caribbean cruises from November 2020 to April 2021.

The 3,660-guest Sky Princess, launching in October 2019, will sail for the first time on a 10-day Southern Caribbean Voyager itinerary, which can be combined for a 20-day Caribbean Explorer cruise. Guests can choose from 17 Sky Princess voyages from November 5, 2020 to March 30, 2021.

Princess Cruises will visit several UNESCO World Heritage Sites, including the Belize Barrier Reef System, The Pitons Volcanic Spires in St. Lucia and historic Bridgetown in Barbados.
Panama Canal: Five ships will sail the waters of the Panama Canal, with 30 departures and nine itineraries, offering three ways to experience its locks with round trips from Fort Lauderdale, round trips from Los Angeles or sailing between the Atlantic and Pacific Oceans.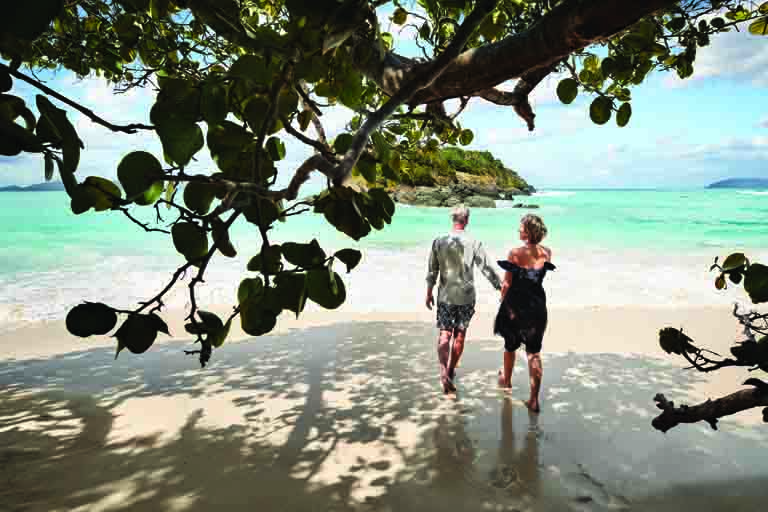 Crown Princess and Emerald Princess will sail through the new Agua Clara Locks, offering partial canal transits from the Atlantic Ocean round trip from Fort Lauderdale with Costa Rica and Caribbean voyages.

Emerald Princess and Coral Princess will offer full canal transits on "Ocean to Ocean" voyages between Fort Lauderdale and Los Angeles, San Francisco or a new homeport of San Diego. In addition, the 670-guest Pacific Princess is scheduled to sail on a 15-day Panama Canal Connoisseur voyage from Fort Lauderdale to Los Angeles via a small ship transit of the canal's traditional locks.
Galapagos Cruising with World Journeys
Off the coast of Ecuador is one of the world's most prolific wildlife hotspots – the Galapagos Islands. The dancing Blue-Footed Booby, flightless cormorants, Galapagos Flamingos and a range of fascinating reptiles and marine life make this destination a wildlife mecca.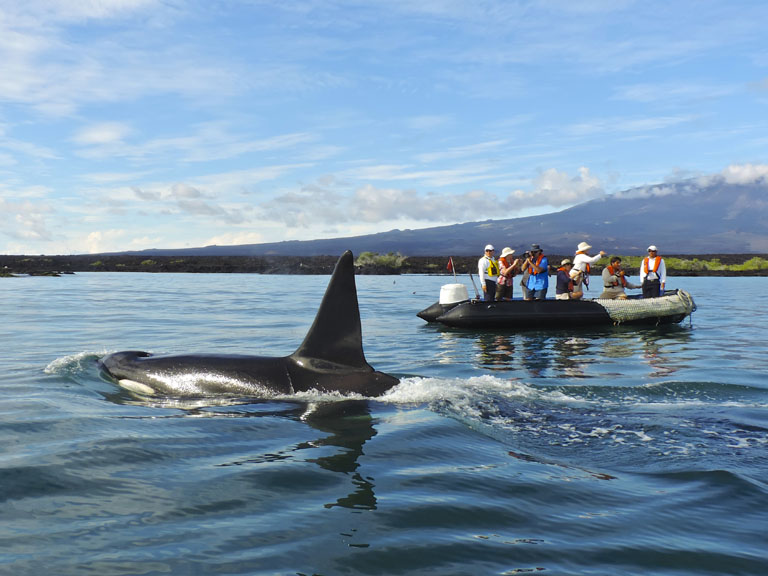 Better yet, because of the lack of predators in the area, travellers can get up close to the islands' unique creatures without disturbing them. History buffs will also be delighted by the islands' rich past, renowned for the resounding impact they had on the theory of evolution. A visit to the Charles Darwin Research Station is a must.

The Galapagos are best explored aboard a specifically designed small expedition ship, allowing guests to discover the unique flora and fauna on each island. A great choice is a cruise aboard the Santa Cruz II.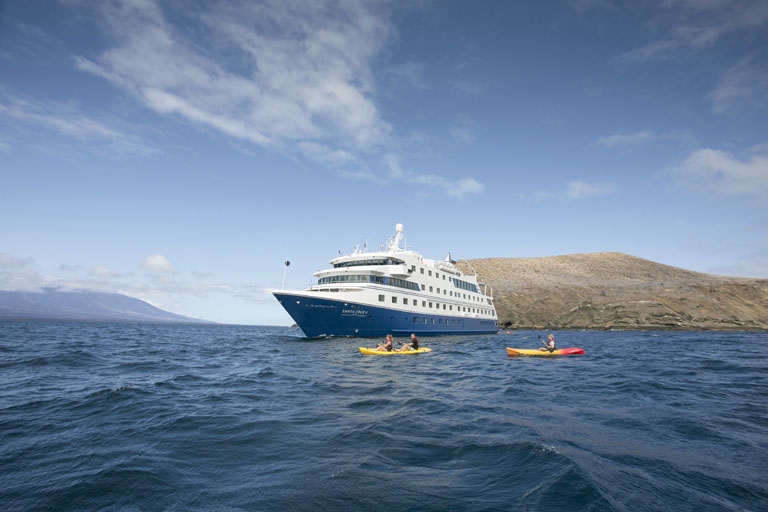 This state-of-the-art vessel accommodates 90 guests in 50 airconditioned cabins with superb service. On board, expert and passionate naturalist guides share their knowledge of the plants, creatures and geology that make this wildlife haven a once-ina- lifetime adventure.

Snorkel or kayak through the tropical waters and encounter sea turtles and curious seals, take a hike and marvel at the diverse landscapes, or simply lounge on the beach or on the ship and soak up the sun.
Discover China and Japan with APT in 2020
It's a dose of the unfamiliar, the mysterious and the intriguing with APT's brand-new range of 2020 China & Japan journeys. Cruise down China's Yangtze River through the spectacular Three Gorges region. Stroll through a bamboo grove in Kyoto. Revel in the tranquillity of a Zen garden in Kanazawa.

APT'S ever-popular Yangtze River cruise returns for 2020. Board the boutique Sanctuary Yangzi Explorer for three or four nights and discover the ever-changing scenery of the Three Gorges region. Call in at rural villages, glide past picturesque gorges and disembark to explore the Three Gorges Dam. Experience this iconic cruise on most APT China trips, including the popular 15-day Best of China tour.
New for 2020 is the chance to travel back in spirit thousands of years to a time when Europe and Asia were connected by a criss-cross of ancient trade routes known as the Silk Road. This is an aspect of China that few travellers experience. In the desert oasis of Dunhuang, take a camel ride along the sand slopes to Crescent Lake at sunset. In Kashgar, on China's western outskirts, wander the lively bazaar where everything Is exchanged, from handwoven rugs to silk, semi-precious stones and spices.

Another new addition is the 12-day Iconic China with Wuzhen tour that lets you experience the buzz of China's big cities as well as the quiet tranquillity of an ancient water town. Wander into Wuzhen, where wooden homes from the Qing dynasty still stand, small boats drift down canals and street vendors sell green bean soup and tea.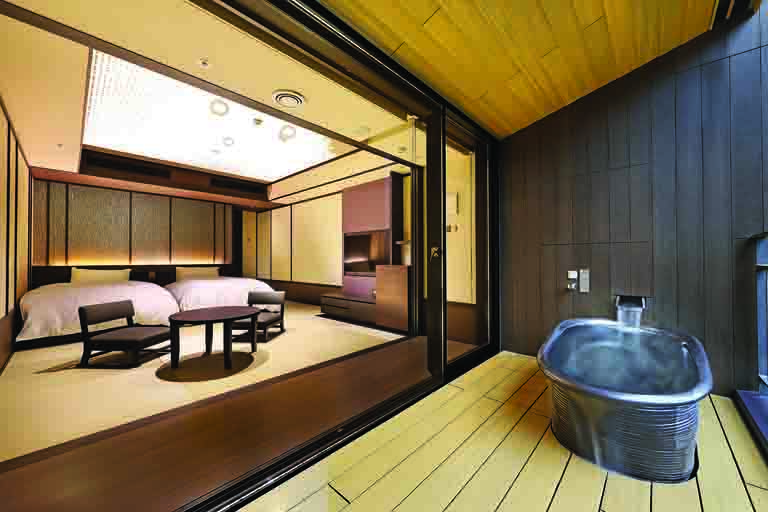 Exclusive moments are synonymous with an APT journey: in Beijing, you can wander a private section of the Forbidden City not usually open to the public, and on a quiet section of the Great Wall of China enjoy an expertly prepared lunch with freeflowing drinks set up exclusively for APT guests. You can experience these moments on the 17-day China with Tibetan Discovery tour.
Ponant welcomes it's new ship - Le Bougainville
Ponant, the world leader in luxury expeditions, recently welcomed its eighth ship, Le Bougainville, the third in the Ponant Explorers series of six new ships.
Le Bougainville combines its intimate size of just 92 staterooms and suites - all with a balcony or private terrace - with taut, sleek lines, refined design, cutting-edge technologies, respect for the environment and major innovations. It's truly the symbol of the new generation of ships flying the French flag.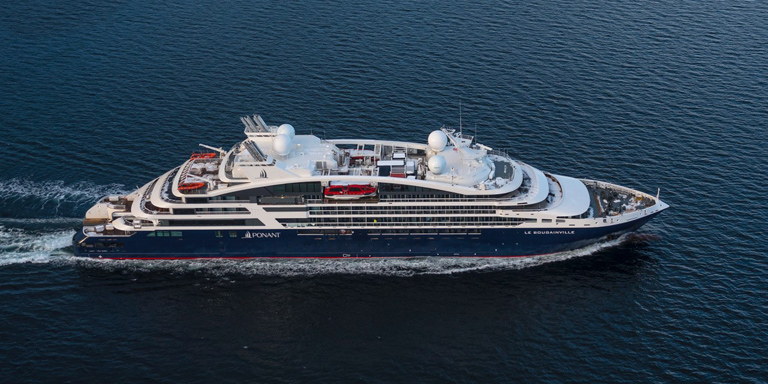 As with all the Ponant Explorers vessels, Le Bougainville is fitted with a worldfirst, the "Blue Eye". This multi-sensorial underwater salon allows guests to discover and experience the underwater world via two portholes in the form of a cetaceous eye looking out into the sea below water level. Non-intrusive underwater lighting and hydrophones integrated into the keel retransmitting the natural symphony of the deep water, along with Body Listening sofas, offer a unique experience.