New Zealand in June. You need only write the words to know that it's a great time to head away for warmer climes. And that is exactly what my partner and I did in June 2015 when we travelled to Europe for a six-week experience of travel options including an escorted tour, self-drive and sea cruising.
En route from Auckland we stopped for a night in Singapore at the Marina Bay Sands Hotel – the one that looks like it has a giant skateboard on its roof! It is spectacular though, especially the Sky Park and infinity pool 57 storeys up. During our very brief time in the city-state we squeezed in a visit to Universal Studios and of course some shopping!
Then it was on to London for three nights before we joined a 12- day Contiki European Discovery Tour. Before setting off we had a fabulous day-trip to Windsor Castle, Bath and Stonehenge, and also experienced the London Eye, the London Dungeon and much more. Our Contiki tour from London took in several countries including Holland, Germany, Austria, Italy, Switzerland and France. We had a comfy coach that was pretty full with 50 people, mostly Australians, with a few other nationalities in the mix. Like many travellers we found it a great way to travel as everything is organised and you don't have to worry about a thing. Contiki offers lots of inclusions as well as optional activities you can purchase, and one must-do inclusion I have to mention is Mike's Bikes Tours in Munich – very unique, very famous and so much fun.
I think that for anyone wanting to see a real cross-section of Europe, the Contiki European Discovery Tour offers wonderful experiences. The ones that stand out for me include white-water rafting in Austria, sitting in a beer garden in Munich eating giant pretzels and schnitzel, relaxing by the riverside in the Rhine Valley, exploring the canals of Venice, seeing the history of Rome (and eating yummy pizza and pasta), dinner in the Tuscan Hills, cruising along Lake Lucerne, and seeing Paris by night with a trip to the top of the Eiffel Tower. I also shopped the streets of the Champs-Élysées. The tour was also good value with most meals included except for lunch and a few dinners, and the guide and driver made the trip fun. I could not fault the accommodation everywhere we stayed.
Next up was a 12-day self-drive and island hop through Croatia with a few stops in Slovenia, Bosnia and Herzegovina. Slovenia was a beautiful country with so much to offer: one of the must-dos is a daytrip to Lake Bled from Ljubljana, a fabulous small town with beautiful scenery (and the traditional Bled Cream Cake, which you must try).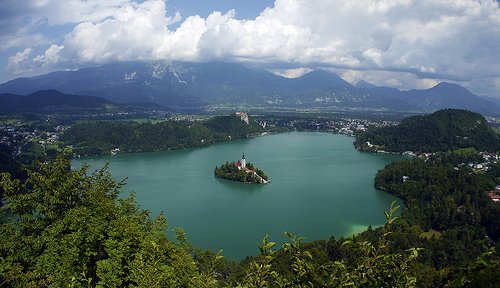 In Croatia, we loved the Plitvice Lakes National Park, and the stunning island of Hvar off the coast with its great beaches, night life and stunning views. We also visited Bol on the relaxing small island of Brač. From Split on the Dalmatian Riviera we drove to Mostar in southern Bosnia and Herzegovina. I loved this place with its cobblestoned streets lined with locals selling products, a lovely river running through the town and very friendly people. A must-do while in Mostar is a visit to Blagaj, a village-town 12 kilometres away which has Blagaj Tekke, a Dervish monastery on the riverside which you can wander through for a small fee. We ended our self-drive tour in Dubrovnik where we had a fabulous time walking the streets inside the old town, eating local cuisine on the harbourside while watching the sun go down, swimming in the clear blue Adriatic sea and taking the cable car up the hillside to see the views over the town.
Next we joined a seven-night Royal Caribbean Cruise from Rome on Rhapsody of the Seas. It was our first cruise so I did not know what to expect but I loved it from the moment walked on to the ship. The first stop was Santorini, where I enjoyed walking through Oia Village admiring the blue-domed houses, having a cocktail in V Lounge Santorini overlooking the caldera, and trying traditional Greek yoghurt and gyros.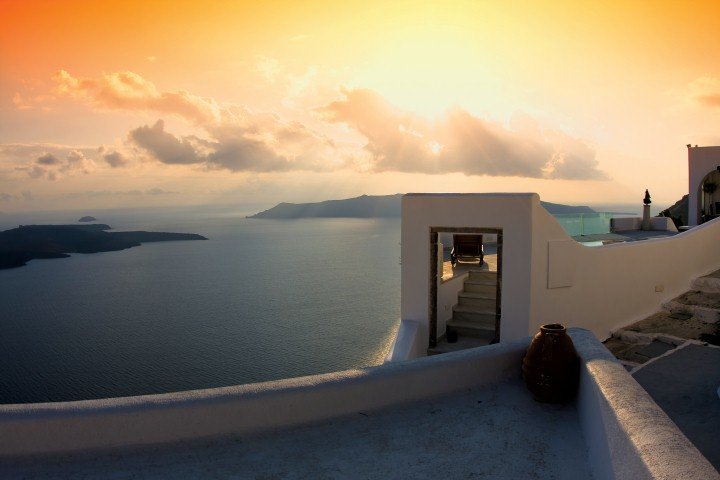 We then sailed to Kusadasi, the jumping-off spot for visiting the classical ruins at Ephesus, which blew my mind. On a more mundane level I enjoyed buying a lovely traditional Turkish carpet and bargaining with the local Turkish store owners for purchases which were so reasonably priced. Our next port of call was Bodrum – a lovely seaside city on Turkey's southwestern Aegean coast, where the stunning views from the Castle of St Peter are a must-see. Here you will also find the Bodrum Museum of Underwater Archaeology. The last stop was Crete where we stopped by to see the very moving Commonwealth War Cemetery at Suda Bay, and then explored the town of Chania which has lovely seaside restaurants and a great market. Travelling to all of these places by cruise ship was an excellent way to do it because you unpack only once, see
a different port every day and there is so much to do on the ship in the evenings. The end of the cruise also marked the end of our fabulous six-week trip and of course I was sad – but I would do it all over again in a heartbeat.
What were the highlights from your European holiday? Feel free to share your experiences in the comment section below.