After looking through the endless tours available we finally picked what we hoped was the perfect tour.
Regardless of a 6am start, the smiles were apparent still on our faces as we were ready for a grand adventure. A prompt shuttle picked us up from the hotel and transferred us to a small airport. Within no time we were checked in and walking out on the tarmac with our humorous pilot.
To our delight the five of us were seated on an 8 seater plane – each with our own window!

The views were breath taking; from the deep blues of the water, green shrubs growing on the desert and all colours of red as we approached the canyon. Multiple gasps were heard throughout the aircraft with what seemed like never ending views. The flight was accompanied with narration as well as and fun facts from the pilot.
Landing at Whitmore "International Airport" we were officially in Arizona and welcomed to a friendly ranch before boarding our next mode of transport, an ATV buggy (similar to a quad bike). From here we spend the next 40 – 60 minutes in awe driving through the canyon amongst cliff walls, cactus and volcanic rocks. Yes that's right volcanic rocks! We were shocked to learn that there was once volcanic activity in this area. It is believed these black rocks were from lava flows thousands and thousands of years ago.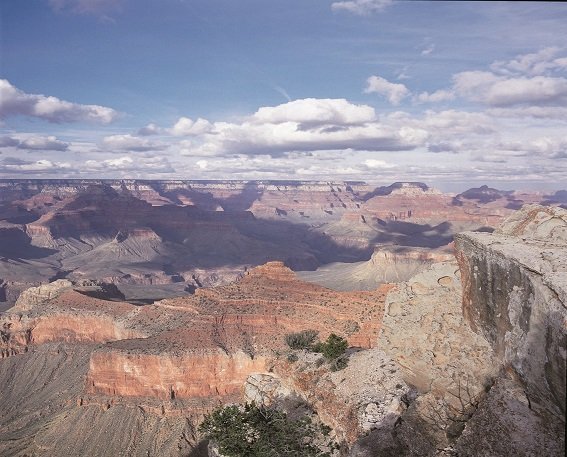 Arriving at the rim we were literally speechless. The dramatic views of the green river passing through red rocks was simply stunning. The one thing I still cannot get over is the total isolation from mankind. We were in total silence, and no evidence of man around. There was not a single fence, barrier, rope, netting or sign. This really was spectacular and special. How often does this happen in life? I was just extra careful when approaching the cliff end, as it was a long way down…and I have a bad track record of clumsiness.
After exploring the area and a million photos later we were back on the buggy for our entertaining drive back to the ranch. Along the way we learnt more interesting facts about the area, fauna and wildlife….with one of us almost swallowing a rove cricket. Back at the ranch we enjoyed a sumptuous lunch before the flight back to Las Vegas. Arriving back at our hotel in the afternoon there was still time in the day for further activities.
I loved every day of my two week holiday in America, with this Grand Canyon experience being the main highlight (sorry Mickey). I would highly recommend this tour to anyone and everyone. We travelled with Papillon.
Have you ever been to the Grand Canyon before? Let us know what you thought of it in the comments below.