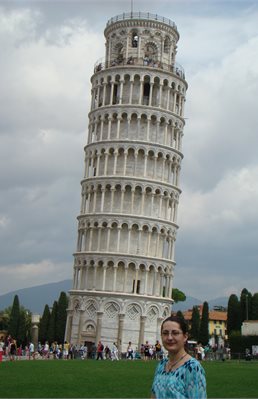 Ksenia Ptilidi
Senior Travel Professional
helloworld Travel Masterton
ksenia.ptilidi@helloworld.co.nz
06-378 2454
Privet, my name is Ksenia and I was born in Ukraine. My family migrated to New Zealand at the end of 1996, I was 10 years old – the journey to our new home inspired me to explore more of the beautiful, unique and diverse places around the world.
Now I have my own young family, living in the South Wairarapa I enjoy the diversity of the region and the vibrant, interesting people.
With 13 years of experience as a travel professional I have been fortunate to explore and learn about many places including parts of Australia, South Pacific, Asia, North America, UK and Europe. Traveling by rail and coach, independently and as a group I have experienced many types of adventures.
"Once a year, go someplace you have never been before as travel is the only thing you buy that makes you richer."
I would love to share with you the wonderful possibilities and opportunities the world has to offer.
While traveling to different and unique places you see, you feel and you taste the flavour of the destination. You meet new people, learn about their cultures and beliefs, you sample their traditions and let their everyday life infuse yours. With each holiday adventure you are given experiences that will last a lifetime.
Professional advice and personalised service is the key to arranging your special overseas experience that will create life long memories. As a passionate and experienced traveler I understand what goes into making a great trip and will go the extra mile to ensure your next holiday is your best one yet.
My mission is to offer you an exceptional, convenient, industry-leading service and the best value, tailor-made holidays. So don't delay and contact me with your dream holiday ideas so we can make these a reality for you.
"Traveling – it leaves you speechless, then turns you into a storyteller." – Ibn Battuta