It was a Wednesday, I will never forget it...12th October 2016 @ 12.06pm to be exact. It just leapt into my inbox with a taunting subject line, RSSC Invitation! All other emails were discarded without a moments care...I had to know what that email contained. And wow did it contain a bombshell of the perfect kind...3 nights on board the brand new and most luxurious ship ever built, Regent Seven Seas Explorer. ..breathe woman! I just had to go even if it meant bribing David Libeau...I have a lot of dirt on him you see. Thankfully I didn't need to use the dirt...he said yes, in a moment of weakness after too many chardonnays perhaps. In January, I was off!
I joined a group of Australian travel agents (didn't mention sport) , many from helloworld Travel and we sailed from San Pedro in Los Angeles for the port of Ensenada. I spent the first afternoon visiting every possible suite category there was starting at the grand-daddy suite of them all – the Regent Suite, it was sublime and ridiculously luxurious...have never seen anything like it with 281 square metres of suite space, a two sided wrap around 131 square metre balcony, its own private solarium and baby grand piano. I went into what I thought was the master bedroom to find out it was in fact the guest bedroom! Then I found the bathroom to end all bathrooms...stone and marble with in-suite spa including two relaxing heated spa beds plus a private sauna. It was daunting...it was fabulous. No wonder Princess Charlene of Monaco christened this baby.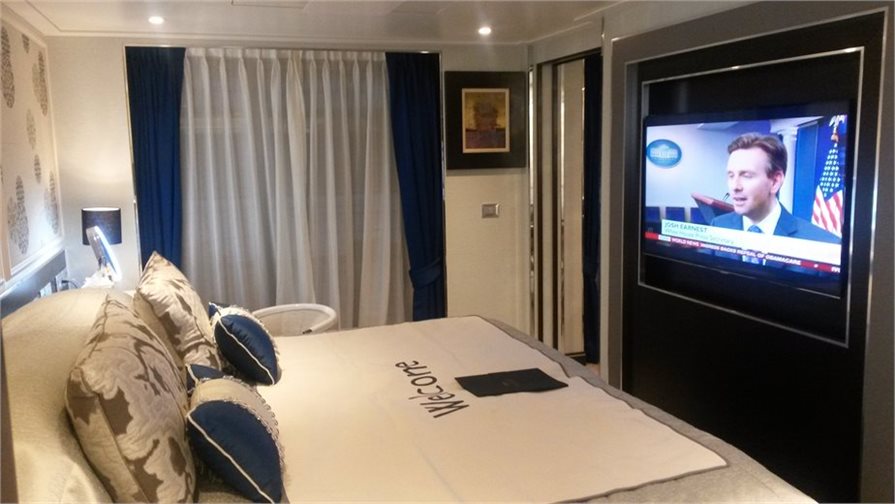 Also on board was the most impressive commercial kitchen I have ever seen, completely designed for guest cooking classes on board with jaw dropping floor to ceiling windows to let in the view. Called the Culinary Arts Kitchen it has a resident full time executive Chef who will happily take you ashore to hunt out fresh ingredients from the local markets. Add another 11 guest chefs that visit to talk and teach food and you have a foodies paradise.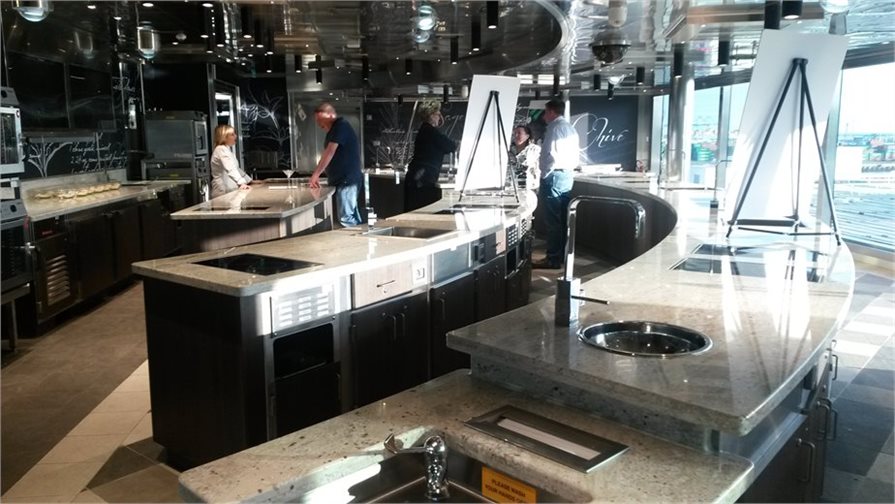 The floating palace has 8 dining venues on board including Italian, Pan Asian, French and Steak restaurants. Lobster, caviar, prawns...yes please. Dinner for us was at the Pacific Rim Restaurant. The food was glorious, the wine included!
As for Ensenada, it seems a crime but I didn't disembark. I have been there before and I didn't want to miss a single minute this ship had to share with me. I tested out various deck chairs and cabanas to make sure I knew just which one had the perfect view and vantage point. I also tested out the complimentary spa facilities...the sauna was not hot enough! I must write and complain.
My favourite thing on board...seems strange but it was the dining room ceiling in Compass Rose. Stunning blue crystals!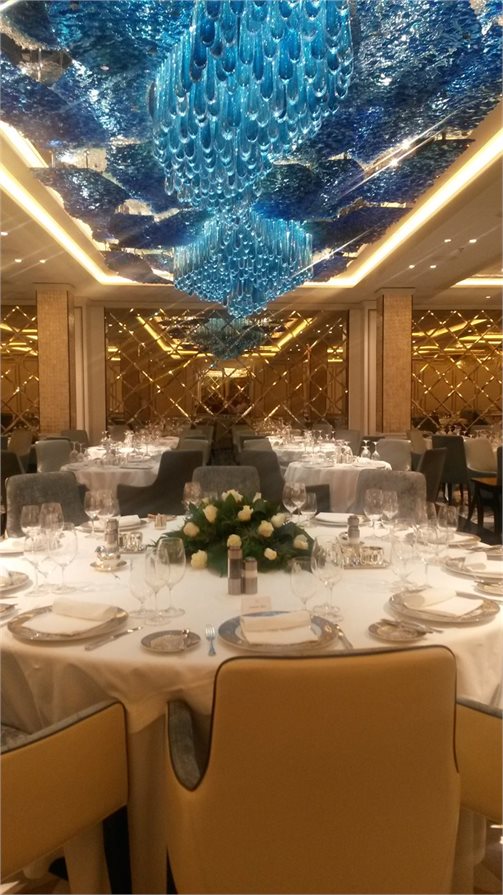 The weirdest thing onboard was a Roman bust with no eyes...that blinked when I took its picture. Yes I was sober and tested it numerous times. Freaked out the Aussies too.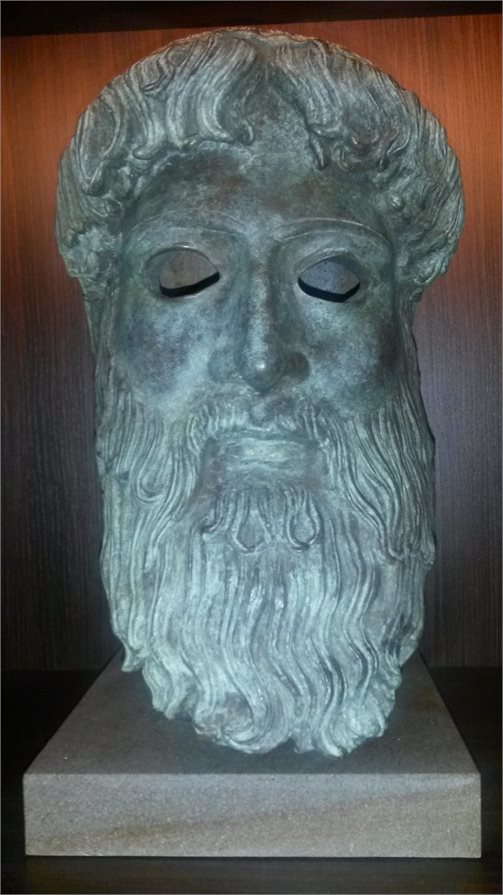 Worst moment onboard...leaving my penthouse suite for 13 hours of flying home again.
Am happy to confirm this indeed is the most luxurious ship ever built! Someone had to find out...