Cover-More Travel Insurance
Introducing travel insurance to help protect your travel plans during the COVID-19 pandemic.
Our current YourCover policy includes a range of COVID-19 benefits for worldwide travel. Please refer to the YourCover policy wording endorsement dated 9 December 2020 for full details of cover. Limit, sub-limits, conditions and exclusions apply. Cover for travel in New Zealand and Australia will have more COVID-19 benefits than other worldwide destinations.
With more than 35 years of experience insuring travellers for their international and domestic trips, Cover-More have been quick to respond to the coronavirus pandemic by developing market leading COVID-19 benefits.
When purchasing a single trip Cover-More YourCover policy, a range of COVID-19 benefits are included. This cover has proved popular with many Kiwi's seeking extra peace of mind to resume travelling again. With more talk about travel bubbles potentially opening soon, now is a great time to ensure you're safeguarding yourself with greater protection.
In addition to the range of COVID-19 benefits, YourCover also offers optional extras that you can choose for an additional premium, including:
Cancellation cover option - select the level of cancellation cover required for your trip.
More than 30 medical conditions can be covered automatically by the policy (please refer to the llist in the policy wording).
Adventure cover (including closed circuit triathlons, rock climbing, and scuba diving between 30-50m below the surface).
Adventure + cover (for trekking between 4,000-6,000m above sea level, skydiving or parachuting) .
Motorcycle/Moped Riding + cover for customers hiring motorcycles over 200cc
Snow Sports cover for on-piste snow skiing, snowboarding, snowmobiling and cross country skiing.
Snow Sports + cover for the more adventurous individual wishing to ski or snowboard off piste, as well as cover for heli-skiing /boarding.
Cruise Cover - note this add-on cover is mandatory for journeys that include a multi-night cruise. Benefits include: onboard medical and dental treatment, ship to shore medical cover, sea sickness cover, cabin confinement, missed shore excursions, missed port connection, self-skippered boat insurance excess. Important: Cruises are excluded from the COVID-19 benefits, except under the Section 3: Amendment or Cancellation Costs. Please refer to the endorsement dated 9 December 2020, with attached policy wording dated 29 May 2019
Benefits:
24/7 Emergency assistance.
Travel GP service (especially useful when travelling with children).
Online claims (your customer can lodge their claim whilst travelling).
35 existing medical conditions are automatically covered by the YourCover. Health assessments for any medical conditions not automatically covered by the policy are available. If your health assessment is approved for cover, an additional premium may apply. Refer to policy wording for full details.
24/7 Emergency Assistance
If you are travelling and requires emergency assistance, our emergency assistance call centres are available 24-hours a day, 7-days a week.
| | |
| --- | --- |
| If your customer is calling from: | Use this emergency number: |
| USA | 1866 309 2267 |
| Canada | 1866 773 9318 |
| United Kingdom | 0808 234 1526 |
| Australia | 1800 242 579 |
| New Zealand and Other Countries | +61 2 8907 5240 |
Claims
Here's your step-by-step guide to making a travel insurance claim via our online portal. We try to make our claims process as simple and quick as possible.
Click Here to submit your claim online
That's all there is to it. We will settle or respond to your claim within 10 workings days of receiving your forms. If you have any questions in the meantime, please call us at 0800 600 115 or email claims@covermore.co.nz
Limits, sub-limits, conditions and exclusions apply. Insurance administered by Cover-More (NZ) Ltd, underwritten and issued by Zurich Australian Insurance Limited (ZAIL) incorporated in Australia, ABN 13 000 296 640, trading as Zurich New Zealand. Consider the Policy Brochure and wording therein before deciding to buy this product. For further information see Zurich New Zealand's financial strength rating. © 2021 Cover­More Ltd.


Please contact your nearest helloworld Travel store to purchase a policy or get a quote: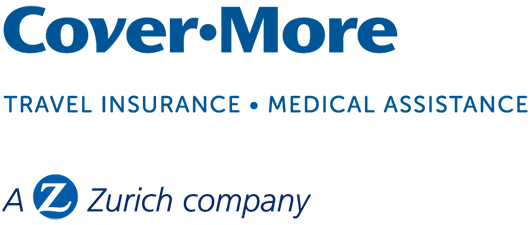 ---