Blue Mosque
A trip to Istanbul is not complete without visiting at least one of the mosques that make up its iconic skyline. The Blue Mosque, also known as the Sultan Ahmed Mosque, gets its name from the 20 thousand handmade ceramic tiles that cover its interior. It is the only mosque in Turkey with 6 minarets (towers) which makes it easy to spot. It is important to remember that it is a place of worship and all visitors should dress respectfully. A headscarf and dress can be borrowed at the entrance. It's quite common for there to be a line to get in so grab a pretzel, find a spot in the queue and take in your surroundings.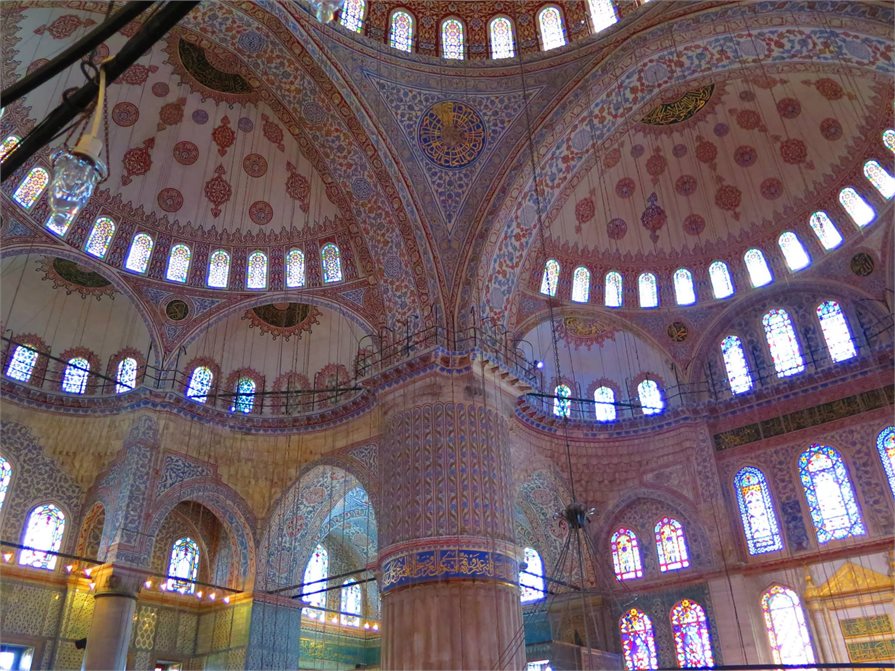 Hagia Sophia
It was once a church, later a mosque and is now a museum. It is a great place to learn about the Byzantine and Ottoman Empires.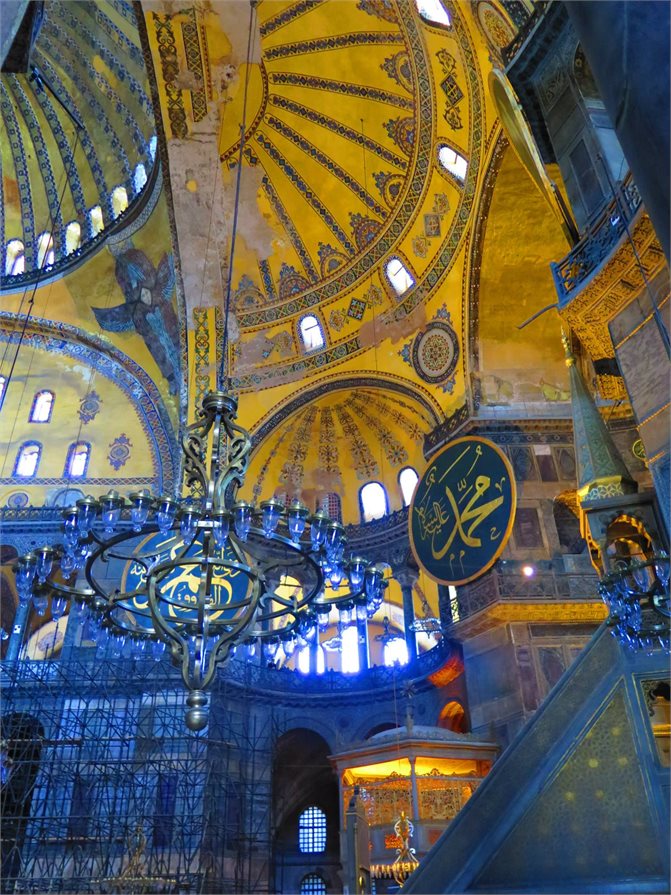 Basilica Cistern
Head underground, to the Basilica Cistern, Istanbul's largest underground water chamber. It provides visitors with an insight into the complicated system that used to bring drinking water into Istanbul. Most of the columns have been recycled from the ruins of other buildings, including two carvings of Medusa. Keep your eyes peeled for fish.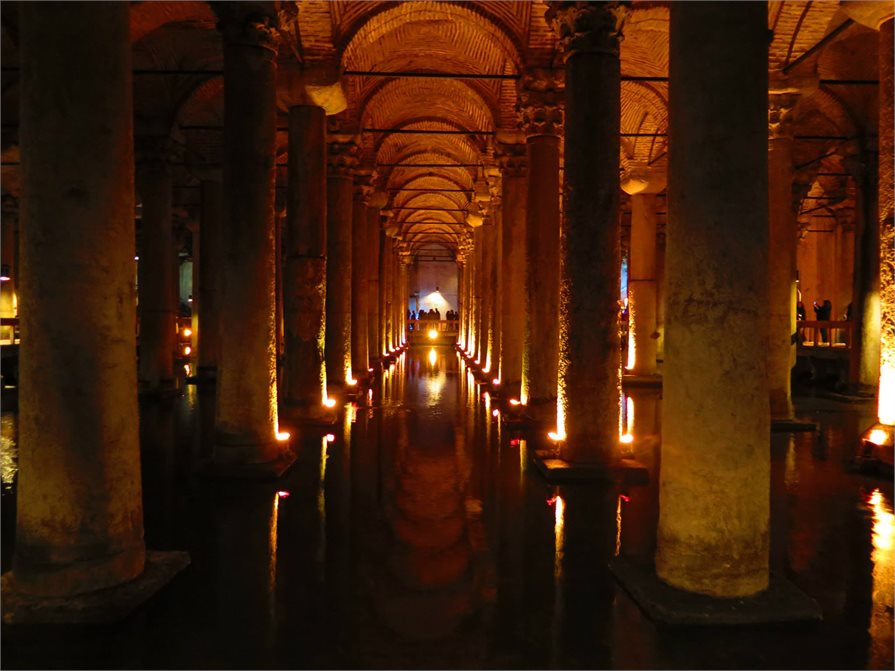 Grand Bazaar
With over 3,000 shops and stalls it's easy to get lost in this massive covered market. It is the perfect place for souvenirs and keepsakes. On average half a million people visit the Grand Bazaar each day so be prepared to battle the crowds and use your bargaining skills. It is an easy 15 minute walk from the Hagia Sophia and Blue Mosque area.
Visit the Spice Bazaar
This is the second largest market after the Grand Bazaar. As the name suggests this is the number one spot for spices, nuts, loose leaf tea, dried fruit and Turkish delight.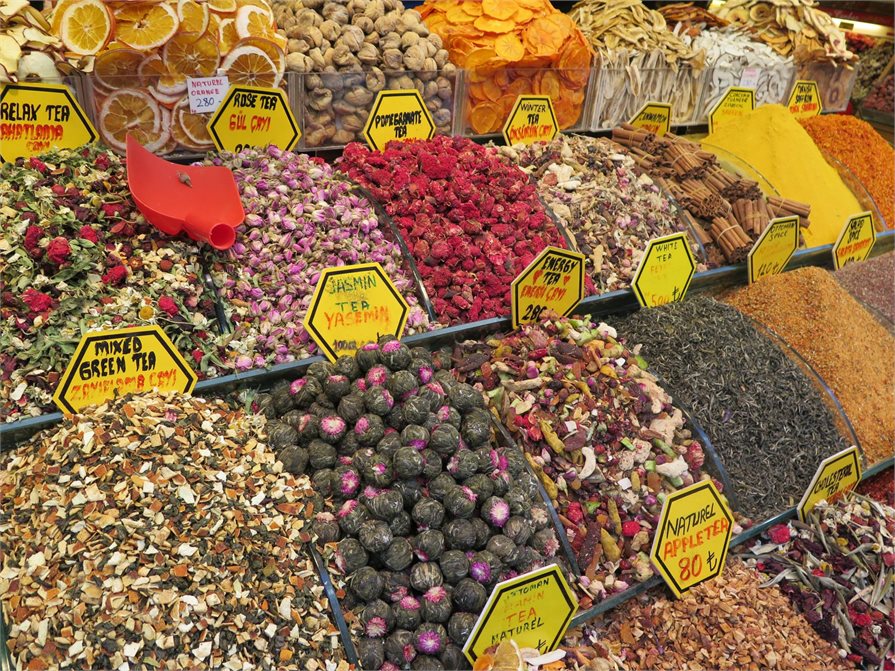 Indulge in Turkish delight
I have never been a fan of Turkish delight – but when in Turkey! Flavours include lemon, orange, apple, rose, pistachio, chocolate and pomegranate. Trust me, you won't be disappointed.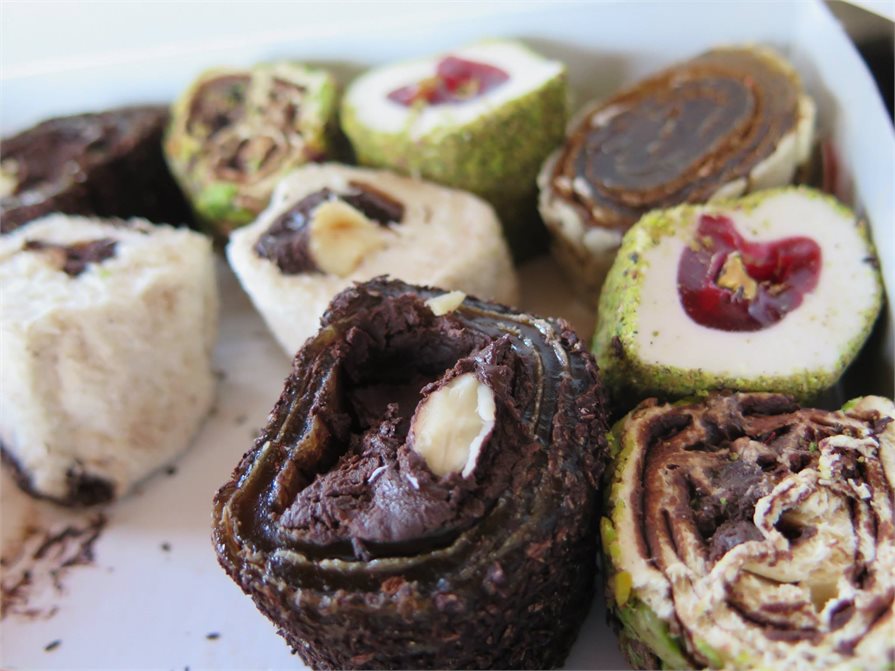 Cocktails with a 360 view
360istanbul holds the reputation as Istanbul's best bar with panoramic views of the city. So instead of going up Galata Tower we opted for a nice dinner here instead.


Galata Tower
Galata Tower is one of the city's most iconic monuments and serves as a great landmark for those navigating through Istanbul's historic streets. There are lots of quirky cafes and shops in this area.

Eat Turkish ice cream
By the end of my trip it's safe to say that I had become a local at Mado – known for its Turkish ice cream, pastries and sweet treats. Turkish ice cream is a thicker and richer consistency than normal ice cream. I recommend the pistachio flavour.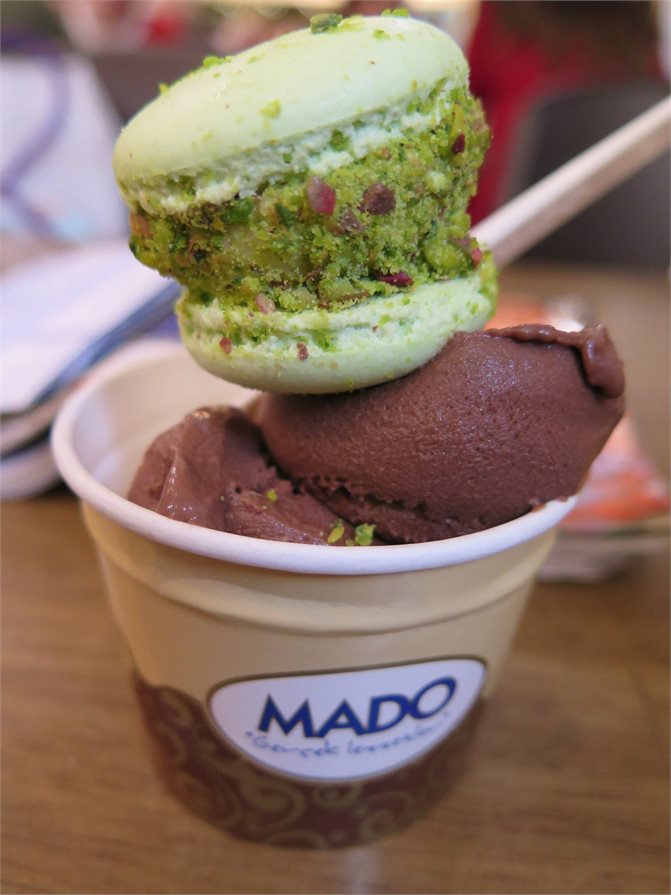 Take a day trip to Gallipoli
One of the most popular day trips from Istanbul is a visit to the WW1 battlefields of Gallipoli. We were lucky enough to visit in mid-April so the preparation for the Anzac Day service was well underway. Most tours include hotel pick-up and drop-off, entrance fee, lunch and a professional guide. It is important to note that the drive takes around 5 hours each way – but definitely worth it.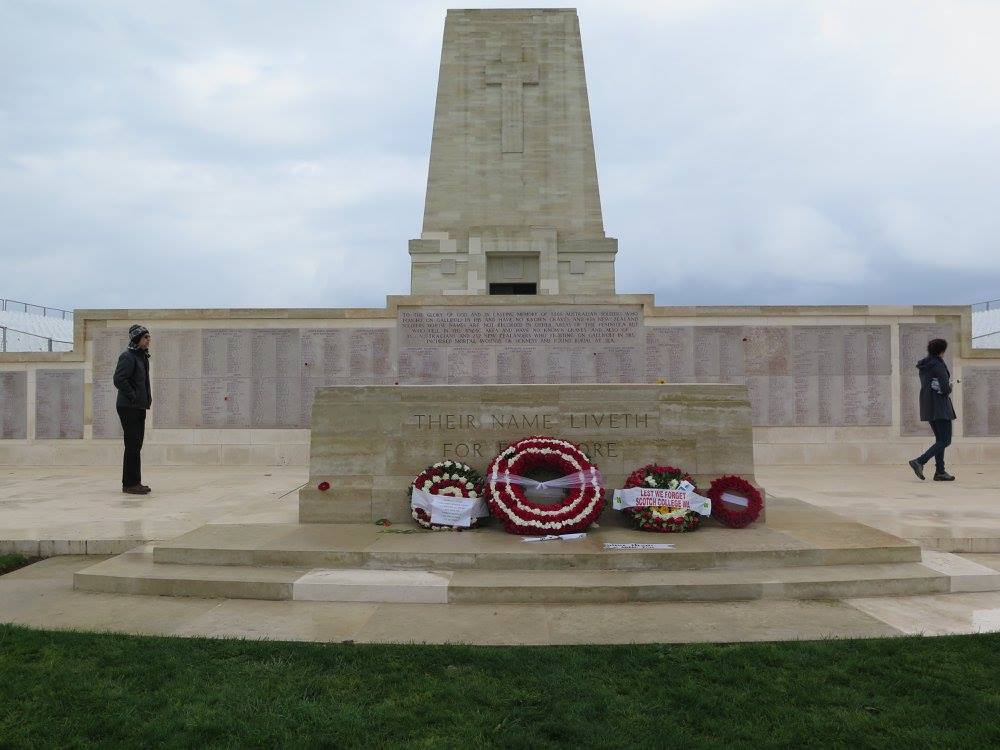 Have you visited Istanbul? What was your most memorable moment?