The Mediterranean is one of the most fascinating and accessible stretches of ocean to cruise in. Edged with long popular beaches and hidden rocky peninsulas, flavoured with charm and character, unique tastes and incredible historic sights, this region is on the bucket list of every cruise lover for good reason.
As countries stand side by side, dotted with several major cities from which to start an ocean voyage, the choice comes down to which destinations you want to explore, and what sort of onboard experience are you're after.
You could choose a round trip from say Barcelona to Barcelona, or a one way cruise ending in Rome or Venice and spend a few days on your own before flying on from there.
Themed cruises are a great way to focus on your interests, like an antiquities cruise taking in ancient sites like Apollo's Temple, Pompeii and Olympia where the first Olympic Games were held and the original stone starting blocks are still in place for a selfie. You'll learn how the men competed naked and when women were allowed to compete, they had one breast showing.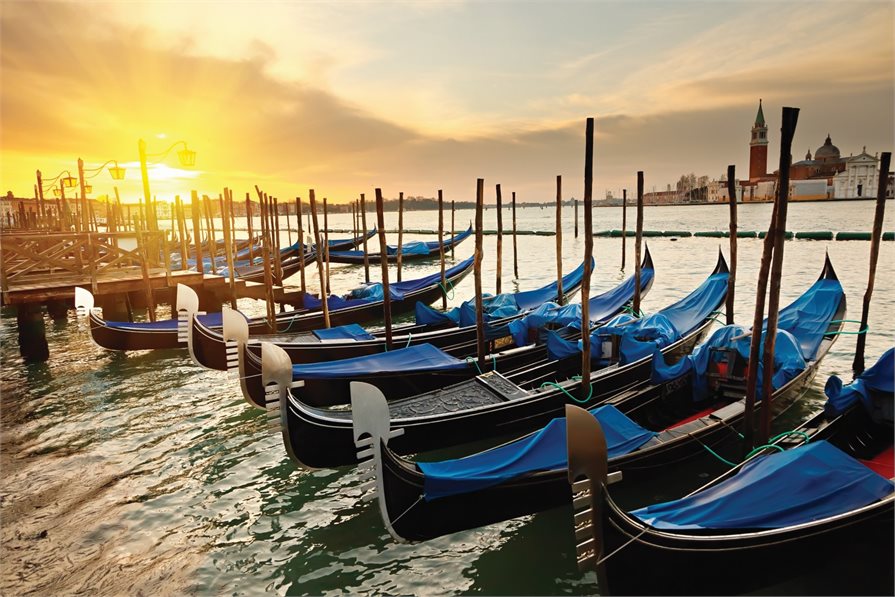 They say Rome wasn't built in a day, and only having one day on a cruise to uncover this jewel filled with jaw-dropping historical sites and long tales is almost cruel. But it's here you might choose to come back to for a few days when your cruise is over and use your one day to seek out the best of the best. The port of Rome is about an hour's drive away at Civitavecchia, so taking a ship excursion is the most convenient way to get in and out – and of course if you get delayed on an official tour, the ship will wait for you. If you go on your own, you might see it disappearing into the sunset as you dash to the airport to catch it at the next port!
But you can also just take an official ship transfer to the city and spend your own time wandering around, sampling the pizza, pasta and gelato and generally people-watching and market shopping. However if it's your first visit, or the Colosseum and the Sistine Chapel are on your must-sees, then book ahead – either with the ship or with an operator in Rome – to ensure you don't wait hours in a line.
Florence is so picturesque, on a day here you may want to take a walking tour, then spend a couple of hours getting lost in the little side streets, buying art from a street vendor and enjoying a glass of chianti on the riverside.
If you stop at Kusadasi, Turkey, it's up to you whether you choose a ship excursion or just potter around on your own by hiring a driver for a few hours, but a visit to Ephesus is the highlight here. You will sit in the amphitheatre that the apostle Paul taught from, and to whom the book of Ephesians was written for, and stroll the wide stone streets with a huge stone library at the end, imagining life in a distant time.
Barcelona is another city that to try and see in a day would be like speed eating a nine-course degustation. But there are some highlights that you can explore on your own, like strolling along Las Ramblas and getting lost in the Gothic Quarter. You'll see a few of Gaudi's buildings here, but to really see his work, head out to Park Guell and sit on the mosaic tiled bench that slithers around the edge. But to take a short guided tour here will unravel so much more, including what Gaudi built under the park!
A tip for Barcelona is to pre-book (either online or through the ship excursion desk on board) tickets to get inside the phenomenal Sagrada Familia. This enormous Catholic church was started by Gaudi in 1882 and they are hoping to have it finished some 100 years after his death in 2026, but the chances of that happening are slim. It is hugely impressive outside, but inside the stain glass windows and soaring towers are simply astonishing.
In Cannes the ships anchor off-shore and a few tender boats (the life boats) are lowered down to ferry passengers in and out all day. A tip here is that if you book an excursion you will be one of the first off. If you don't want to do that, either scoot down first thing and get an early ride in, or have a leisurely start over breakfast (probably to yourselves) and head in mid-morning. There is a little road train, Le Petit Train, that runs for about €10 so you can spend an hour tootling around the waterfront with headsets on listening to your English guide tell you about the city. Once it's finished you might like to walk back to the famous Cannes Film Festival theatre, or just sit and enjoy a drink on the sun drenched French Riviera.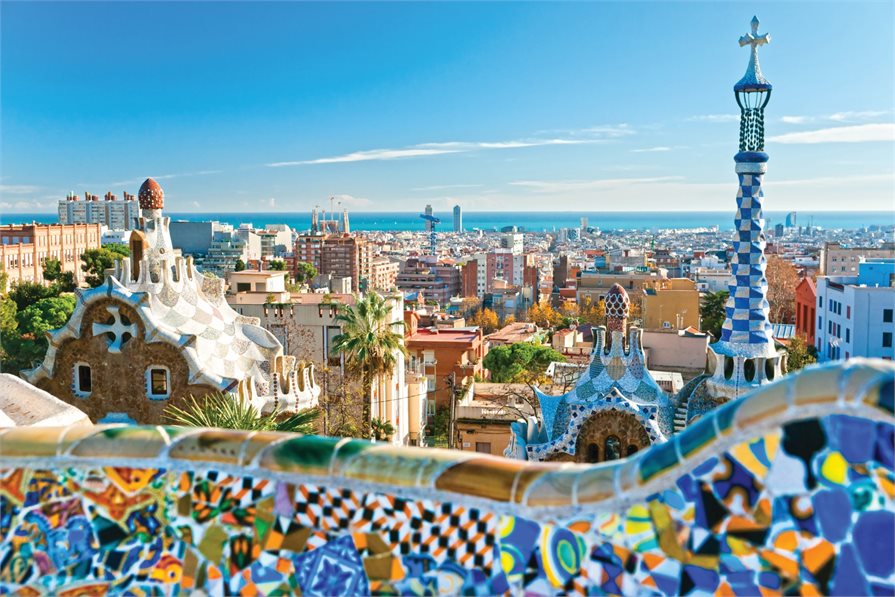 Sicily is the largest Mediterranean island, just off the "boot" of Italy. Here you'll find the cobbled streets of Taormina with ancient Greek and Roman architecture, live music in front of cafes and wonderful views of Mt Etna. Artisans work out of their studios producing colourful ceramics, linen and lace and if you have a love of photography, you'll find a photo op around every corner.
The size of the ship matters a little on a Mediterranean cruise, as the smaller the ship, the smaller the port you can dock in. For example, a small ship can cruise through the Corinth Canal, a spectacular feat of engineering that cuts through the Greek mainland at Corinth, near Athens connecting the Saronic Gulf with the Aegean Sea. Small ships dock at Corsica too, while large ships either tender their passengers in, or leave ports like that off their itineraries.
The main factor when deciding between small or large ships is whether lots of on board entertainment and dining options is more you, versus a more intimate dining experience, higher personal attention and conversation with fewer passengers. The choice is yours!