A long weekend in New Orleans conjures up images of boozy days and night-time street parties. A place where the debauchery never stops and inhibitions are checked at the door. But that's not all New Orleans is about. Sure, you can hop off a plane and head straight to Bourbon Street, where tourists drink out of giant fishbowls and strip clubs dot the narrow thoroughfare. Locals say New Orleans, the real New Orleans, is a city that prioritises family life at every turn, from Mardi Gras - where most beads are tossed at little kids, not at a pair of flashed breasts - to the city's famed restaurants, where young diners are welcome.
Jennifer Bernard-Allen, a New Orleans native, is raising her 4-year-old daughter and 1-year-old son the way she was raised - red beans and rice on Mondays, fried catfish on Fridays.
"New Orleans is truly just rooted in a sense of family," she says. "And that doesn't mean the person you're related to, I think it means the community as a family. I think it's why our food is so good, I think it's why our music is so good. Because it comes from people who are inherently joyous."
She knows her beloved home town has a reputation, but she says the city's celebratory culture isn't about excess for its own sake but about appreciating life. "That gets lost often in how New Orleans is depicted."
Behind the raucous stereotype, she says, is a great place for families to live - and visit.
For travellers, the city's spirit of inclusion translates as a warm (not to say sweaty) welcome for all ages. Its laid-back vibe, walkability and extended stretch of shorts weather can temper the stresses of family travel - there's a reason its nickname isn't the Big Hard. New Orleans also offers the proverbial something for everyone - a rich cultural history that encompasses everything from voodoo to hoop skirts; adventures by both land and water; and a year-round calendar of family-friendly festivals touting the city's music, cuisine or both.
To New Orleans parents, the city is a playground for young and old alike. Here are some of their favourite kid-approved destinations in the Crescent City.
Steamboat rides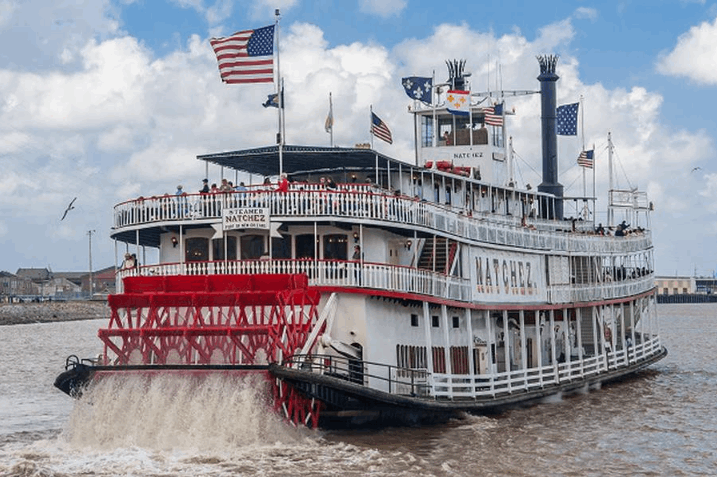 The city looks stunning when approached from the river, with American Queen Steamboat Company paddle steamers sailing south along the Mississippi.
The historic Steamboat Natchez, one of the few authentic steamboats remaining in the United States and the only one in New Orleans, offers two-hour rides up and down the Mississippi River. As the boat pulls away from the dock on Toulouse Steet, in the French Quarter, with a 32-note calliope playing, it truly feels like a step back in time. From the deck, you get an expansive view of the skyline and the French Quarter, as well as the bustling shipping lanes that helped build this city. Cruises include live jazz with either brunch or dinner, featuring traditional New Orleans fare such as Creole creamed spinach, grits and beignets. Best of all, kids can visit the engine room.
Beignets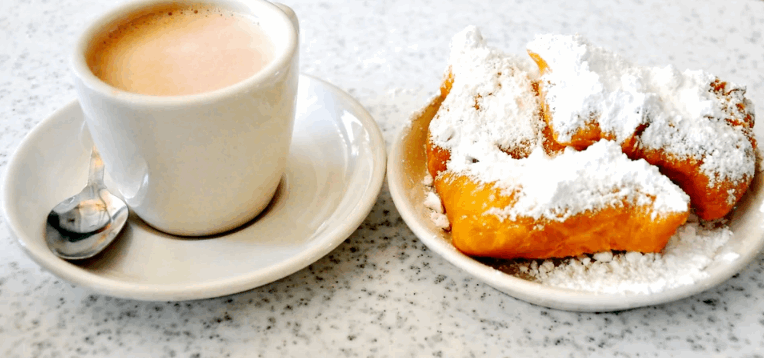 The bliss that is fried dough topped with powdered sugar is a highlight of any day out in this city. The most famous place to get beignets is the 154-year-old Cafe du Monde, in the French Quarter.
Their menu is so short it fits on the back of a napkin holder - beignets, coffee and hot chocolate - but the place is packed from morning to night, proving it's always a good time for beignets in New Orleans. You can also get your beignets to go. Eat them as you stroll along the Mississippi's bank, a short walk away.
Swamps
Southern Louisiana is surrounded by water - the Gulf of Mexico, the muddy waters of the Mississippi, and numerous canals, bayous and swamps. Take a quick drive north of Lake Pontchartrain to Slidell and hop on a flat-bottomed boat with Honey Island Swamp Tours. They also offer a pick-up and drop-off service from New Orleans. The boats go straight into the murky waters of the bayou, where you may see herons, egrets, turtles and alligators, as well as a stunning, Spanish-moss-draped landscape.
City Park
This expansive, 1300-acre retreat is New Orleans' answer to New York City's Central Park. Located north of downtown, about a 10-minute cab ride from the French Quarter - the Canal Street Line streetcar will also drop of you off at the gates - City Park is a green oasis that invites visitors to get lost for the day.
With pedal boats, botanical gardens, tennis courts and golf courses, there is no shortage of activities here. Kids, though, will probably head straight for Storyland, a larger-than-life storybook-themed playground where they can slide down the back of a fire-breathing dragon or play among statues of the Three Little Pigs.
The park also has a small amusement park with a historic carousel where visitors can ride a horse (or giraffe or lion) that dates as far back as 1885.
Live music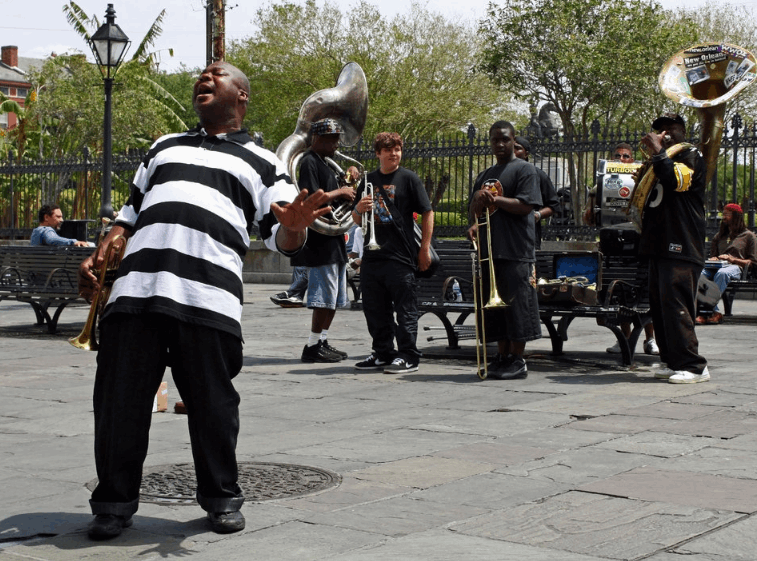 Families can catch some great live music al fresco by heading to Jackson Square in front of the nearly 300-year-old St. Louis Cathedral, one of the most iconic landmarks in this city and the oldest cathedral in continuous use in the United States. Crowds gather - some dancing, some sprawling on the cathedral steps - as street musicians play jazz, classical, soul, New Orleans's traditional zydeco and more.
Food hall
New Orleans is full of mouthwatering food, but for something off the beaten path, head to St Roch Market, which boasts 16 stalls full of New Orleans comfort food, including in-season seafood and shellfish, chicken, crepes and cocktails.
Streetcars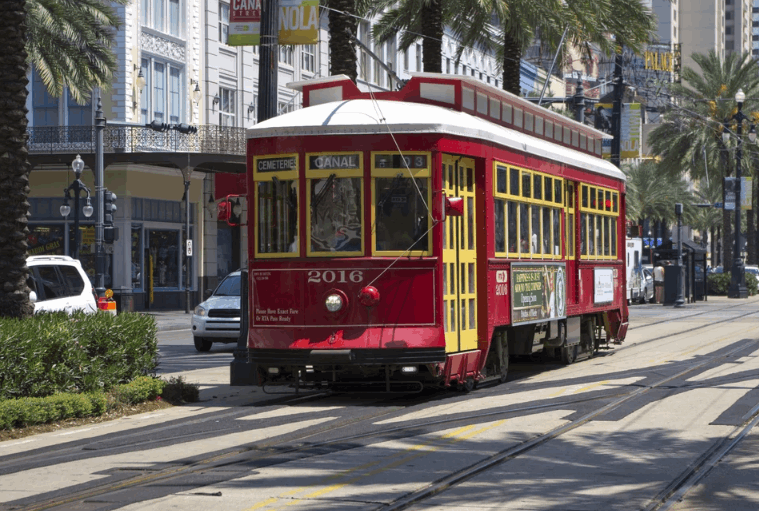 In addition to providing transportation, streetcars are great for sightseeing. They cost just $1.25 per ride. (Age 2 and younger ride free.)
The St Charles Line is the oldest continuously operating streetcar in the world. It motors past the sprawling antebellum mansions of St Charles Avenue to the river bend at Carrollton Avenue - home of the iconic Camellia Grill - and Audubon Park, which houses the city's zoo.
So make a beeline for Bourbon Street if you must - but for an authentic New Orleans experience, bring the kids.