These 10 souvenirs will switch up your holiday souvenir buying game...
A COLOURFUL TILE
Countries like Portugal and Morocco are well known for their stunningly vibrant tiled cities. Head to a local tile artisan, choose a single traditional patterned tile and bring it back with you (engulfed in bubble wrap, of course). It could well be the perfect decorative item to liven up your living room, and it'll be a permanent piece of the streets you wandered down. If you're super ambitious, why not even start a collection?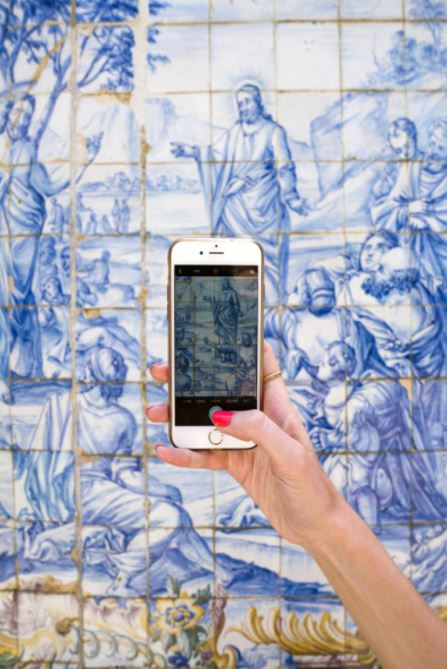 ROCKS & SHELLS
This one's for the water babies out there who can't resist a beachside getaway or island hopping experience. From the multicoloured Paua shell of New Zealand, to the perfectly imperfect pebbles of the Irish coast, bring the seaside back with you with a few rocks or shells in a bag, and scatter them in a dish – or put your ear up to them to hear the ocean when you're having a rough day.
TIP: Before you start picking up shells willy nilly, check you're not collecting your homewares from within a protected area or are damaging the local environment. If you're not sure, leave it where you found it.
FOREIGN LANGUAGE MAGAZINES
As a self-confessed magazine addict I love picking up a vogue or cosmo in another language when I go abroad. They look perfect on a coffee table and are a fantastic yet subtle way to travel-ify your home. It's not just for decoration; I love comparing foreign magazines to British ones, and it can even evoke the desire to learn another language!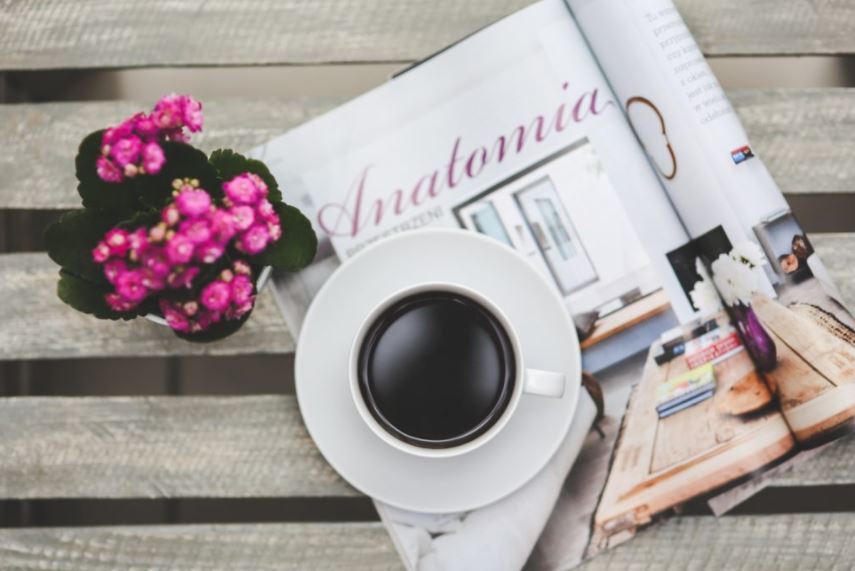 UNIQUE LOCAL ART
No, I'm not talking about a touristy poster: head to some street art locations or galleries, do some research and support a local artist by buying some unique artwork. Art is something you'll be able to treasure forever – and you'll feel uber sophisticated in your investment!
TIP: buy it in poster form and roll it up, you can frame it nicely when you get home.
COLLATE SOME RECIPES
This one is particularly interactive. Bring a recipe book out with you, and aim to have it full by the time you return! It's a fantastic conversation piece – you can chat to locals about their favourite foods, as well as swapping recipes with your fellow travellers. Whip it out when you eat something life-changing at a restaurant that you just have to recreate at home, or use it as a note-taking resource during a cooking class. Either way, it's a great way to ensure that everything you learned about the local cuisine does not go forgotten.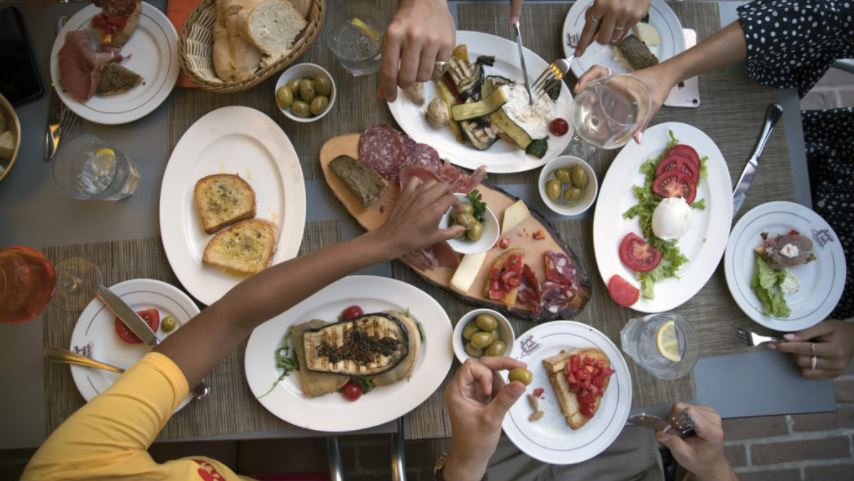 TEA & COFFEE
Tea and coffee are morning essentials, and yet we so very rarely change them – or branch out of our usual blends. If you're going to a country where coffee or tea are held in high esteem, go into a few different shops, ask questions about a blend that's right for you, and invest in a little variety. It could be the perfect way to switch up your morning routine when you're back home.
PERFUME
Be it Indian Incense, Arabic oud or French lavender, every country has it's own array of wonderful, trendy aromas and essential oils. Bringing home a perfume from your travels will ensure you're transported back to your amazing holiday with every spritz, and you may well finally figure out what your signature smell is.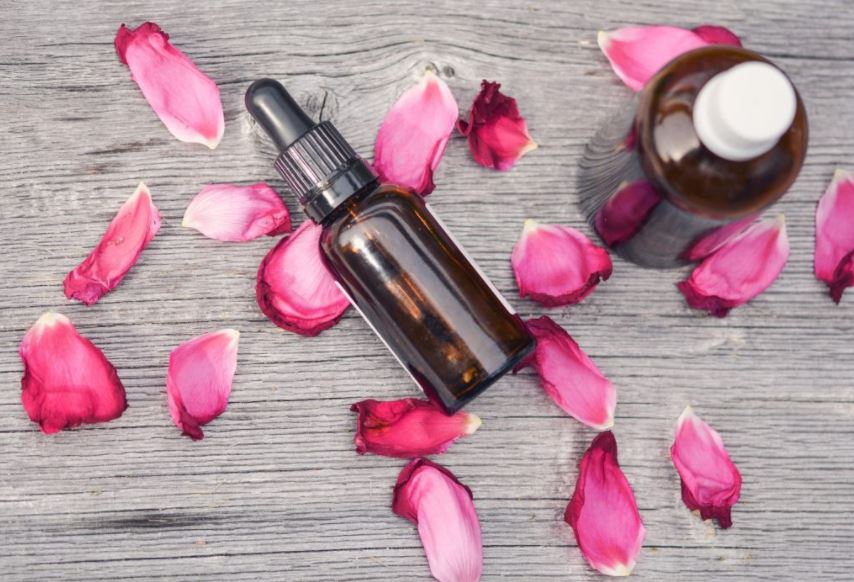 CROCKERY
You're gonna need an intense amount of bubble wrap for this one, but it's certainly not impossible to bring a set of bowls back. If the country your visiting has a particular crockery style that you think would go perfectly with your Ikea glasses, nab 'em – and why not get the matching spoons while you're at it. Just think: you wake up, pour your cereal into your new Japanese or Turkish bowl, and you're straight away reminded of your travels. Bam – your day has started off right!
FABRIC
Buying fabric is so multi-functional; you can hang it in your room, wear it as a scarf, or use it as a summer blanket. In places like Thailand and India, beautiful fabrics can be found everywhere in hues of reds and pinks, and made with a wide range of materials. A large square of fabric will certainly come in handy throughout your trip, but be sure to grab a couple for your mates back home too (then you can all mix and match!).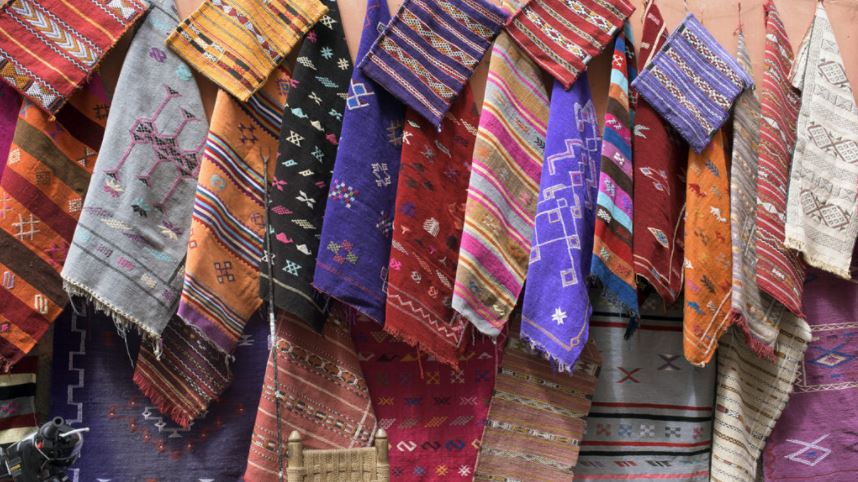 HERBS & SPICES
Travelling will see your senses delighted by a new world of aromatic culinary delights. Unfortunately, smuggling entire meals onto the plane under your jacket is illegal (sigh), so curating your own spice mix is the next best thing. If you want to find the experts, head to the local markets – and make sure to bring your recipe book. You can get creative when you're back home in incorporating these spices into your daily food regime.