Mountain ranges, ghost towns, some seriously incredible surfing and so much are all just a couple of hours drive outside of LA.

Sound tempting? Check out our top 10 day trips to take in the LA area…
LAKE ARROWHEAD & BIG BEAR
DISTANCE FROM LA - 2 HOURS
Did you know that Southern California is home to more than just cities and beaches? Crazy! Just outside of LA are the San Bernardino Mountains. These mountains are home to snowboarding and skiing during winter months, wakeboarding, kayaking and paddleboarding during summer months (in Big Bear), and hiking year round. There are even natural hotsprings in Lake Arrowhead that only cost a little bit of sweat and effort to reach (or a lot, depending on how in shape you are), but are absolutely worth it.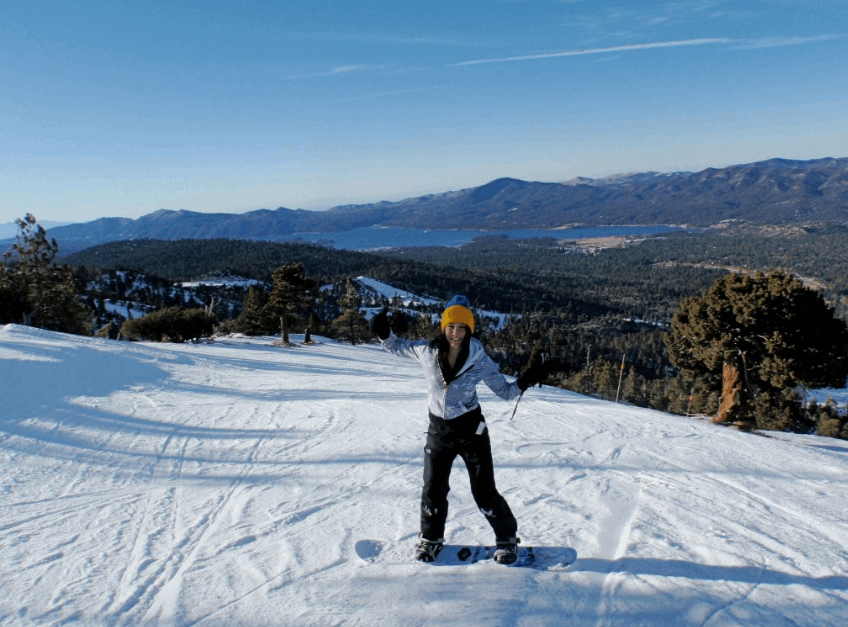 JOSHUA TREE, PALM SPRINGS, PALM DESERT
DISTANCE FROM LA – 1.5-2 HOURS
Spend the morning in Joshua Tree- hiking, bouldering, and rock climbing before it gets too toasty (this place can get seriously hot). Once you've scoured the rocks and explored enough of what looks like Fred Flinstone's hometown of Bedrock, head to one of the spas in Palm Desert for a relaxing massage. You could even head to downtown Palm Springs and get in touch with your artsy side while checking out the galleries and art exhibits.
CALICO GHOST TOWN
DISTANCE FROM LA – 2 HOURS
Take a step back in time and head to Calico Ghost Town for a taste of what life was like during California's first silver strike. Explore some mines, try your hand at panning for gold, and maybe even take a wander through the old cemetery. Not to mention, this is conveniently located on the way to Vegas, if you really want to make a trip out of it…
SOUTH SAN DIEGO
DISTANCE FROM LA – 2 HOURS 15 MINUTES
There's a reason this city is consistently rated the most beautiful city in the US (the entire area and the people are both pretty damn magnificent to look at). Whether lounging on the beach, hitting up museums, or drinking to your heart's content are your things, San Diego is your mecca. So what do we love about it? The San Diego Zoo (also rated one of the best zoos in the world), USS Midway, Balboa Park, and La Jolla are all must-sees. Honorable mention goes to Coronado, for a stunning hotel and pristine beach.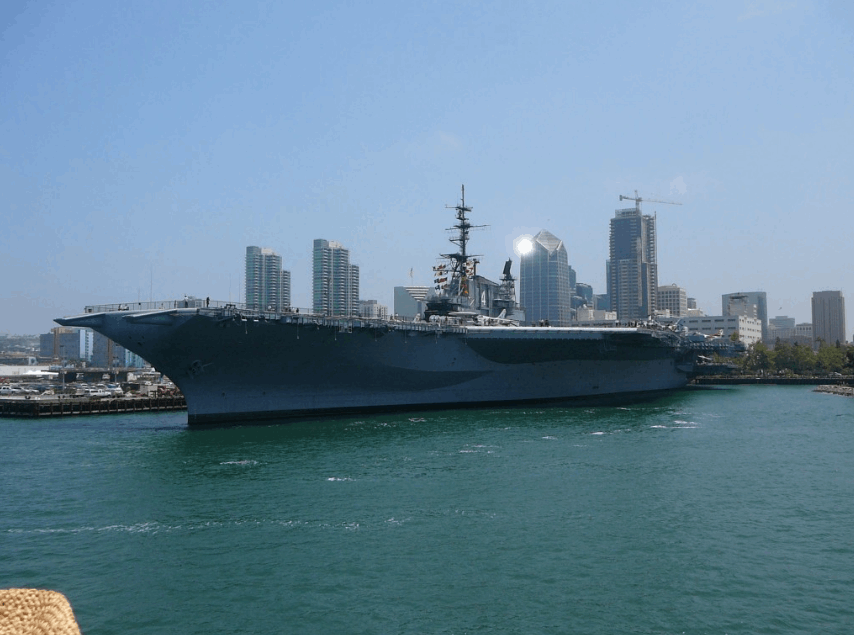 NORTH SAN DIEGO
DISTANCE FROM LA – 1 HOUR 45 MINUTES
The less popular, but equally beautiful north county area of San Diego offers a step back from the hustle and bustle, whilst still giving you tons of options. Why not visit the San Diego Zoo Safari Park for a taste of Africa, hike Torrey Pines beach side park or visit the Carlsbad Flower Fields (which even puts Amsterdam to shame) If you're looking for places to drink, check out many of San Diego's craft breweries, like Stone Brewing Company.
SANTA BARBARA
DISTANCE FROM LA – 1 HOUR 45 MINUTES
If the beach, mountains (okay, big hills), and a quaint town had a love child, that love child would be Santa Barbara. Hit up the ocean for some kayaking around the cliffs. Get your history on at Mission Santa Barbara. Wrap up your day with some wine tasting and shopping before taking in the sunset at the beach. You can do almost anything in this paradise.
SOUTH ORANGE COUNTY
DISTANCE FROM LA – 1 HOUR 15 MINUTES
Do all things California down here. Cross the train tracks to "the Yosemite of surfing" also known as Trestles, San Clemente. After you've gotten your surf (or surfer-watching) fix, pick up a pair of California classics, Rainbow flip flops, at their HQ. What else can you do with the rest of your day? Explore the 200+ year old Mission San Juan Capistrano or you head further north to gallery hop in Laguna Beach. While you're in Laguna, be sure to check out the fairytale-looking tower sitting on the sand at Victoria Beach.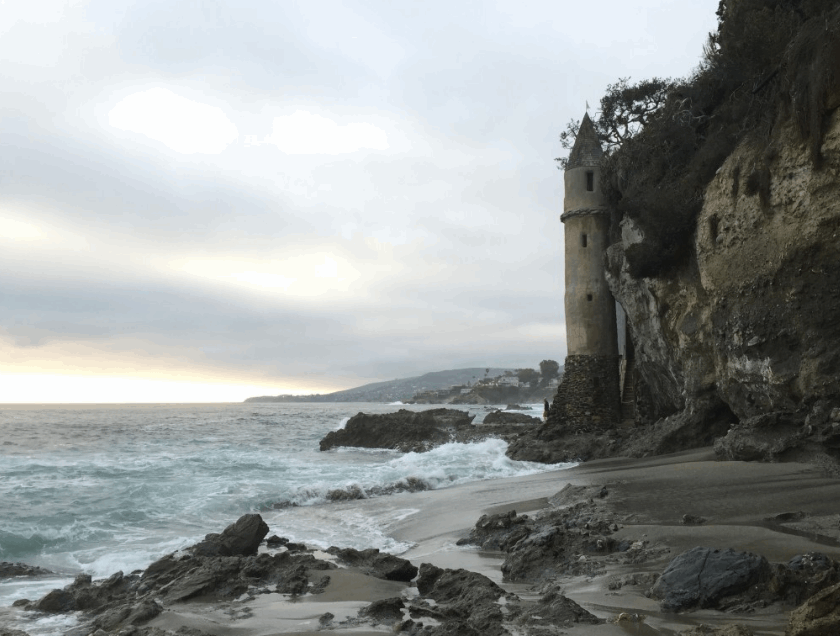 NORTH ORANGE COUNTY
DISTANCE FROM LA – 45 MINUTES
You could spend the day with Mickey Mouse and his pals (which any Disney lover should do), but for those not-so-keen on the mouse, there's loads more to do. You could start your day by hitting up the tide pools at Corona Del Mar and meandering the shops before heading to watch bodysurfers risk their lives at The Wedge. Get into the beach town vibes by renting a bike and peddling pier to pier in Newport or take the ferry across to Balboa Island for a classic Balboa Bar or Chocolate Dipped Banana (as they say in Arrested Development, there's always money in the banana stand). When you get parched, head to Huntington Beach to get a little rowdier down at the bars on Main Street (also located near the International Surfing Museum) or have a bonfire- use caution with what you drink on the beach, tickets tend to be awarded to those who don't follow the no drinking rules.
CATALINA ISLAND
DISTANCE FROM LA – 2 HOURS
Hop on the boat, get out on the open ocean for an hour, and you're a world away (okay, maybe only 22 miles, but who's counting). So what can you do on Catalina? How does hiking, scuba diving and snorkelling, checking out wild buffalo, renting a boat to take out, and enjoying island life sound? Not a bad way to spend a day.
SLAB CITY & SALVATION MOUNTAIN
DISTANCE FROM LA – 3 HOURS
3 hours south of LA you have what is like a permanent Burning Man Festival. From Slab City's waste-turned-art projects that will puzzle you (how did they turn mannequin legs into art?!) to Salvation Mountain's insane and almost overwhelming colors and size, these are the perfect places to release your inner hippie, in whatever way you see fit.