1. Glacier Bay National Park
A true icy wilderness, Glacier Bay boasts massive tidewater glaciers, abundant marine life and huge mountain peaks. See glaciers calve into the bay with an almighty crack. Go kayaking and see resident wildlife including the Glacier bear that has silver-blue hair.
2. Northern Lights
The colourful streamers of light dancing across the night sky really are a sight to behold. Whether you're viewing the Northern Lights on a tour, or from a nature lodge, this natural phenomenon will have you awestruck. The best viewing is from late August to April.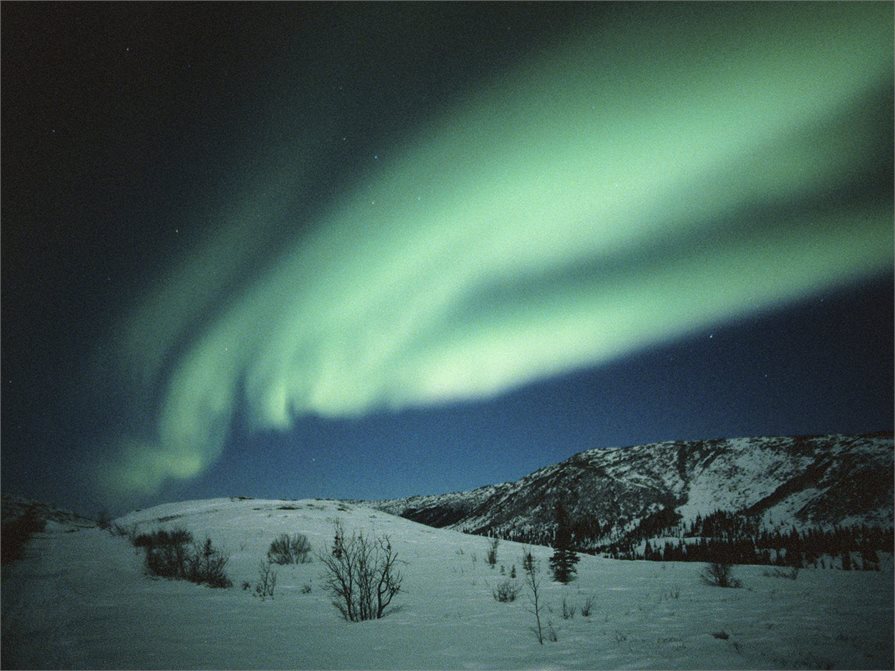 3. Native Culture
Alaska's unique native culture is on display in many forms. Get the complete cultural experience at the Alaska Native Heritage Center in Anchorage, see the totem poles in the Saxman Native Village in Ketchikan and drop in to museums and galleries that house artworks, handicrafts and indigenous artefacts.
4. Denali National Park & Preserve
Denali National Park & Preserve is home to vast landscapes, remarkable wildlife and Denali itself – the highest mountain peak in North America. Endless activities are on offer here from hiking and cycling to flightseeing and wildlife viewing. Spot all five animals – bear, wolf, Dall sheep, moose and caribou – for what is known as the 'Denali Slam'.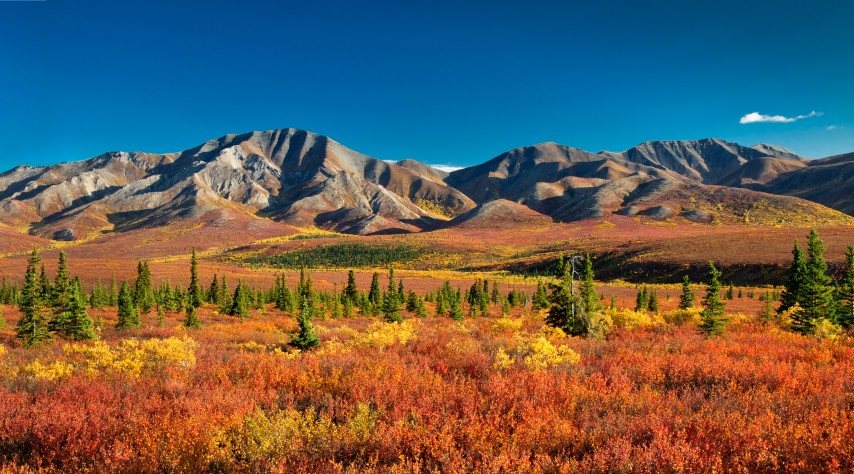 5. Alaskan Cruising
This is undoubtedly an experience of a lifetime! From expedition to luxury ships, a cruise will travel to the most remote places and offer a huge variety of shore excursions.
6. Dog Sledding
Travelling by dog and sled has been part of Alaskan culture for centuries. Don't miss the opportunity to ride in a sled basket or stand on the runners yourself on a dog sledding tour. Another chance to get close to man's best friend is at the dozens of dog sled races held in winter.
7. Prince William Sound
A premier recreation area for water-based activities, Prince William Sound is sure to impress. Go sailing or kayaking through glacial waters surrounded by 10,000 glaciers and mountains. See the variety of marine animals that call the sound home, including porpoises, sea otters, seals and more.
8. Kenai Fjords National Park
Stunning fjords, incredible wildlife and icebergs the size of small buildings – Kenai Fjords National Park is a glacial wonderland begging to be explored. Ice and snow cover 60 percent of this amazing place, while the green moss-covered rainforest provides the perfect contrast. Take the time to spot whales, sea lions, sea otters, bears, moose and coyote.
9. Bear Viewing
Bring a pair of binoculars – this is what it's all about! Imagine seeing a Brown bear catching salmon from a stream, or a shy Black bear with her endearing young in tow. Take a day tour or stay at a nature lodge to fully appreciate these majestic creatures.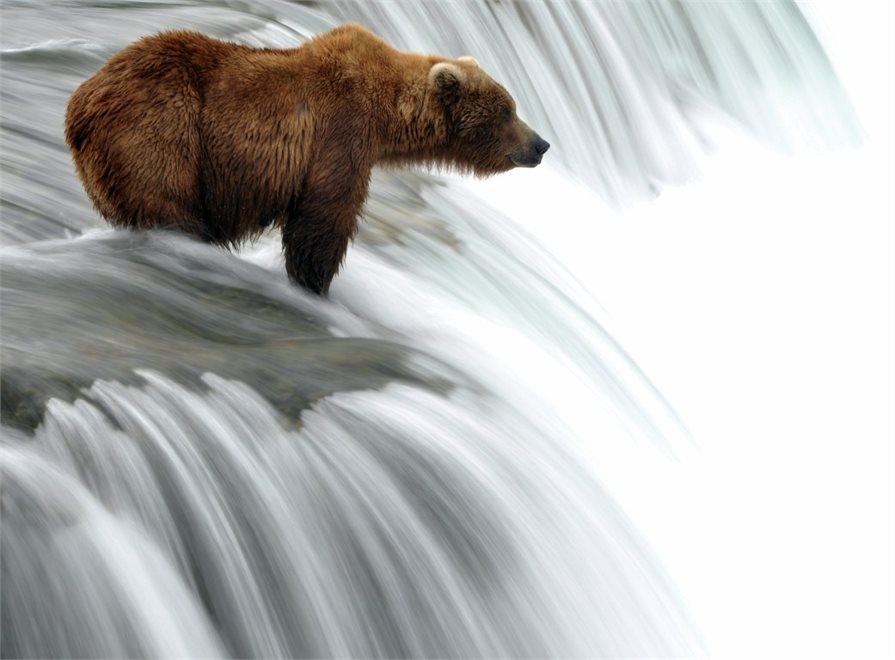 10. Flightseeing
With such a vast landscape to discover, a scenic flight may well be one of the best ways to see the grandeur of Alaska. Take to the skies from one of the busiest seaplane airports in the world, Lake Hood, to get a bird's eye view of some truly spectacular sights.