The question was: where to next, and as the Hawaiian Islands are an easy eight-hour flight away the decision wasn't difficult. As we had previously visited Waikiki and the island of Oahu we were ready to change it down a little and experience some of the slower-paced life of the Hawaiian Outer Islands.
When we landed in Honolulu we went straight out to the "garden island" of Kaua'i. Right from our arrival at Lihue Airport we could tell that this was going to be a very laid-back experience and we were treated at every turn to amazing Hawaiian customer service.
We opted to hire a car on this trip, feeling confident we could cope with right-hand-side driving and we really wanted to be able to explore this stunning place at our own pace. Our one concession was to experience this in a convertible and we discovered this was absolutely the right decision because there is only one main road around the island and the speed limit never ventures above 50mph (80 km/hr).
The island itself is quite large (1,453 sq km) but as we were staying on the beautiful southern coast area of Po'ipū Beach we felt we were really well located. We also found we were able to cover off all the things we wanted to experience by easy 90-minute drives in each direction.
There is only one main road around the island and the speed limit never ventures above 50mph (80 km/hr).
Our stay at the Ko'a Kea Hotel & Resort was spectacular. It's a beachfront property of boutique size and includes Red Salt, one of the top restaurants on the island. Red Salt had been recommended to us before our trip and we dined there often during our stay.
Another of our initial thoughts about how to experience the island was to do day trips and return to our hotel at mid-afternoon to enjoy a few leisurely hours of sunshine and warmth. Incidentally, the sunsets on the south coast are absolutely stunning and to be able to sit there with a cocktail in hand is definitely something you should experience.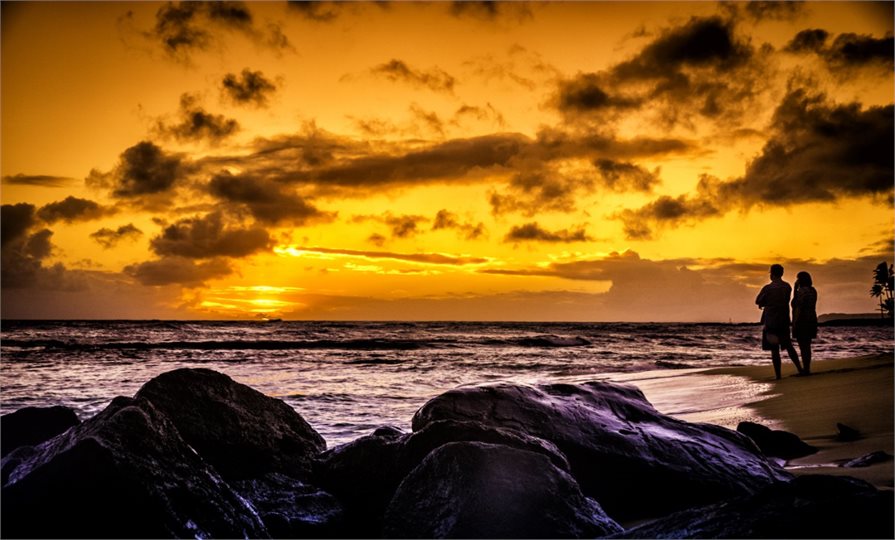 On our first full day we loaded up the car and headed off to the West Coast and Waimea Canyon. The locals call the latter "the Grand Canyon of Hawaii" and it does live up to its name. Don't forget to take a jacket or jumper as this elevated part of the island is considerably cooler than the balmy temperatures of the beach. Although narrower than the main roads, the road to Waimea is very easy to drive and for a Kiwi driver poses no issues. There are plenty of scenic points and photo stops and the road actually takes you right the way round to the north of the island where you can view the famous Nā Pali coastline in all its glory.



Kaua'i offers a really great solution for anyone looking for a mix of relaxation and activity.
A second day trip was travelling up back past Lihue and on to the northern coast. You can do walks around the coastal area here but as the weather was looking a little iffy we just enjoyed seeing the villages en route and took a drive around the high-end Princeville area where the rich and famous really do lead different lives than the rest of us.
Although we found plenty to keep us occupied during our stay there is so much more to do on Kaua'i if you like soft adventure. There were plenty of hikes in the Waimea Canyon to enjoy as well as a multitude of water-based and other activities around the island.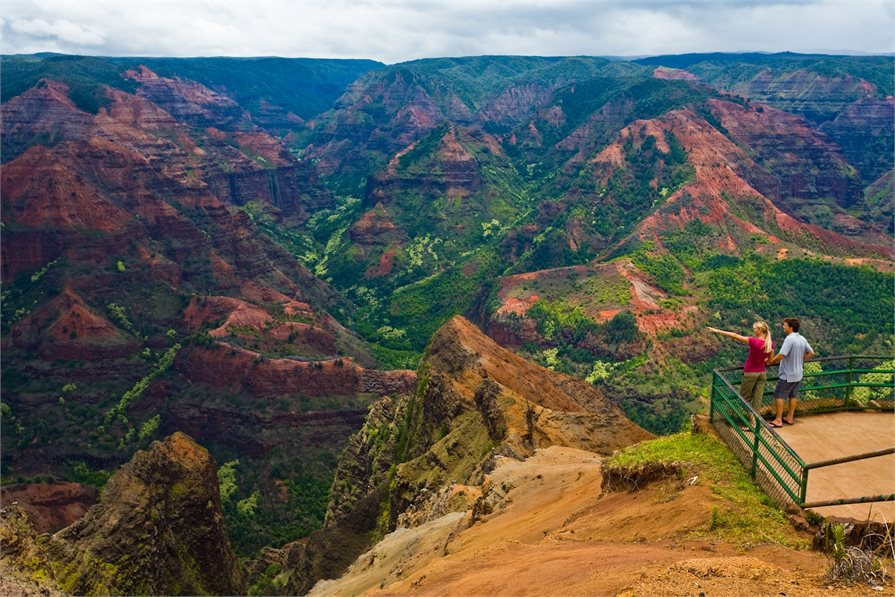 One of the highlights of our trip was a one-hour circle island helicopter tour and despite rain and strong winds it was well worth doing. The trip covered all the areas we had done by car and more and allowed us to see the vast nature reserves in the island's centre.
Kaua'i also offered plenty of choices of dining and boutique shopping as well as larger shopping mall areas near the airport. The prices were what you would expect in any part of Hawaii but we very much enjoyed the laid-back pace of life, fantastic service and beautiful local delicacies.
We would definitely go back, possibly for even longer than the six days we enjoyed, which were a time to really kick back, relax and N'pali Coast, Kaua'i - Kicka Witte recharge the batteries.