Having never been to Italy, Abu Dhabi or flying Etihad before, I was extremely excited to take in and experience every bit of it.
We flew Air New Zealand from Auckland to Sydney and Etihad from Sydney through to Abu Dhabi. The lot of us were very lucky and were upgraded from Economy Class to Business Class for the 14 hour journey from Sydney to Abu Dhabi. As soon as we stepped into the business class lounge in Sydney, we could already tell the amazing service that we would be getting on the flight over. The Business class lounge had everything from a buffet style with cold options such as your cheeses, crackers, sandwiches etc to your made to order options that you ordered and was out in no time.
The flight was definitely unreal. The seats were so comfortable with everyone getting their own little pod to relax and block everything/everyone out and enjoy a relaxing sleep. You are given a menu at the beginning and prior to take off, your order taken so that it can be brought to you once it was readily available. With food and great service at my beck and call, needless to say I was a very happy girl!
As soon as we stepped off the plane and into the Abu Dhabi Airport (which is HUGE), we could feel the temperature rising. We landed at about 5am however it was still quite light outside. We waited for our bags at the carousels for a while but as soon as we got them it was really easy from there. Our transfers were booked through Arabian Adventures and as soon as we got out of the baggage claim area, there was an Arabian Adventures representative ready to meet us.
Once we got to our hotel which was about a 45minute drive from the airport, we got ready to tour the city. The Grand Mosque is definitely a must-do when in Abu Dhabi. The architecture and insight into the culture was so amazing. The Grand mosque can fit up to 40,000 worshippers at a time as well as the largest handmade carpet made with 70% of its wool from NZ ;) Once the tour is complete, there is time to get a drink, go to the toilet or visit the souvenir store.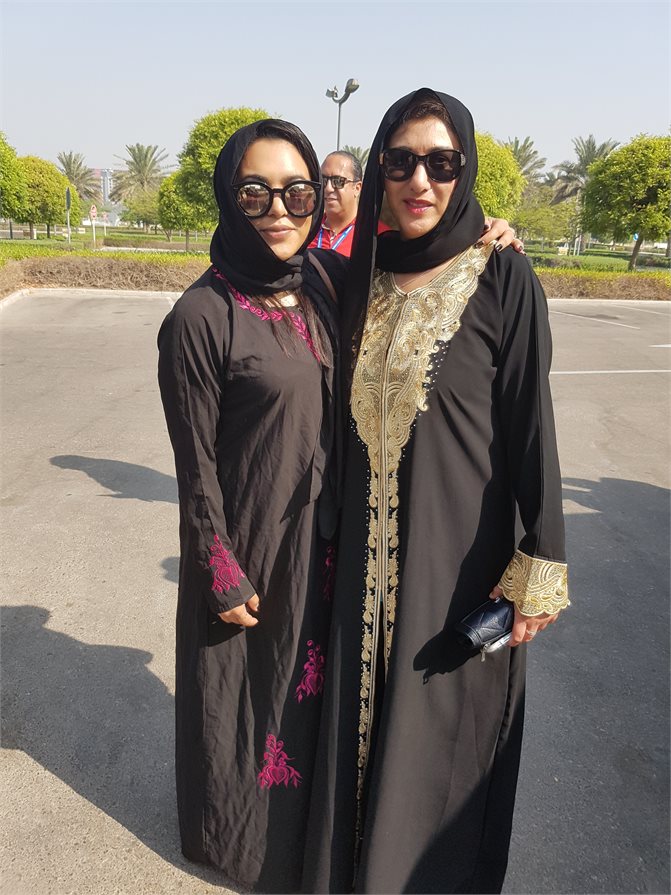 WOMEN: DO NOT WEAR WHITE TO THE MOSQUE. Whether it's transparent or not, you will NOT be let in. There is a downstairs area that you can go to to rent the Abuyas for women which are blue in colour with a hood but it gets quite hot down there. Lucky for us, the Arabian Adventures van had abuyas in them which some of us used for the duration of the tour. We went inside where you go through security checks like at the airport, scanning your bags and walking through metal detectors and then you're free to go through. Shoes need to be taken off when in the mosque area so try to ensure that you are wearing shoes that can you can take off or put on easily. There is a room on the right for women to put their shoes and a room on the left for the men.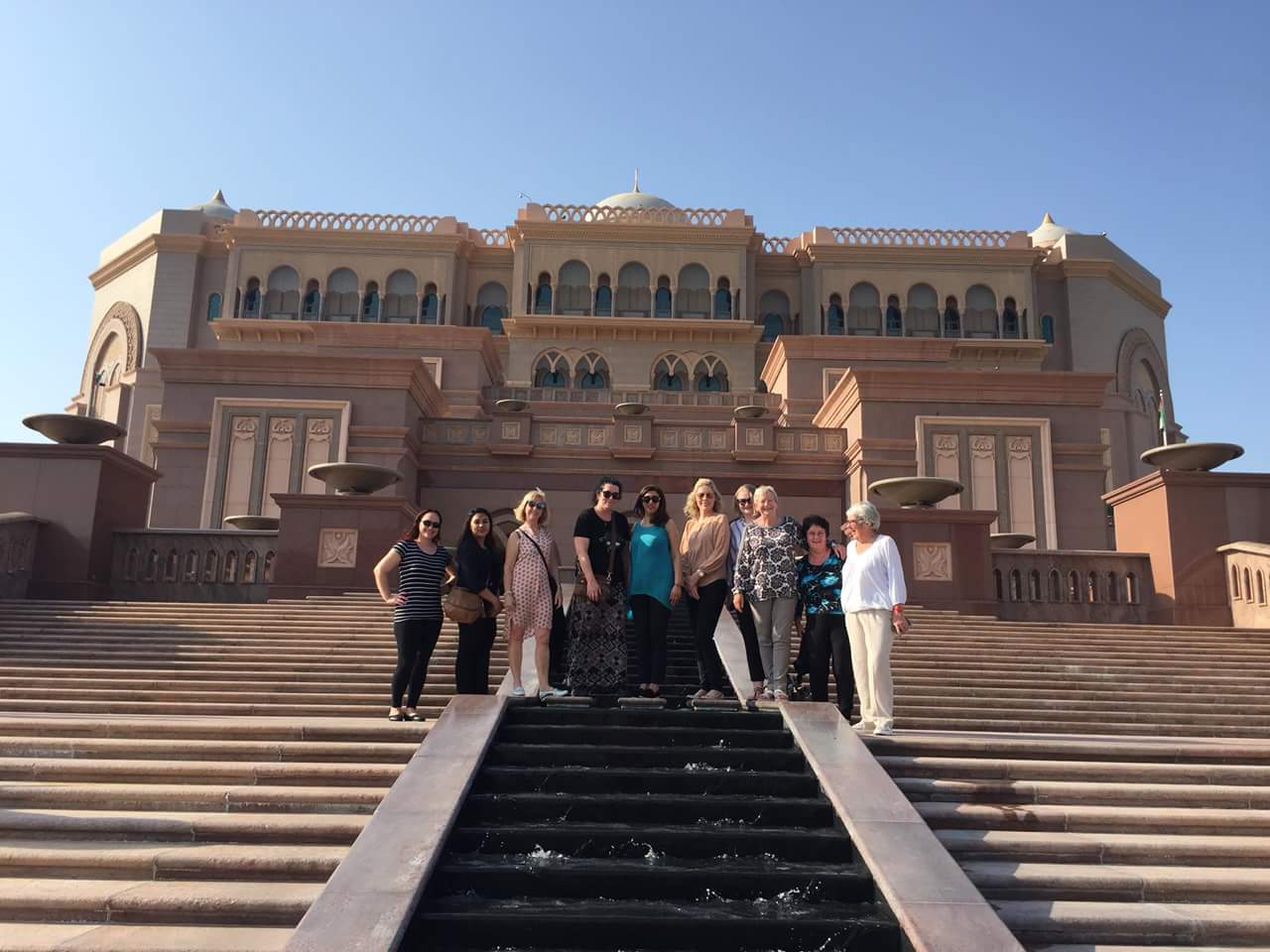 Another must-do would be to head over to the Emirates Palace. If you cannot stay here, just having a look or going for lunch would be amazing. With its amazing view from the top of the stairs and the amazing restaurants to choose from inside, it's a good day trip. Here, you will be able to try the Signiture dish of the hotel that was created in 2012 which is a camel burger "A unique Arabic twist on a classic American favourite, the sumptuous camel mince patty is infused with local spices and offset by a touch of truffle mayonnaise on a gold-dusted bun". If that doesn't tickle your fancy, you could always try their signiture Gold flake cappuccino.


Things to Note when in Abu Dhabi:
Pack light clothing, it is extremely hot especially when the humidity is 80%+
Try to have your shoulders and knees covered if you are a woman
If it feels like the local Emirati women are questioning your appearance at all, try to not make eye contact with them (which is what we were told)
Abu Dhabi has more of a historic feel to it with culture and history to take in
Ferrari World on Yas Island is a must-do for fans
Always have a bottle of water on hand but be careful when during Ramadan
Taxis are reasonably priced for easy use to get around
Be weary if heading to public beaches, there are ladies only beaches which are fully covered