1. WESTIN RESORT NUSA DUA
The Westin Resort Nusa Dua is nestled on a white sandy beach in the Nusa Dua district of Bali's southern shores. Well known for its sandy beaches, international resorts and 18-hole golf course, Bali's most developed resort area still oozes cultural charm. Visit the intricately carved Pura Geger stone temple on a forested bluff overlooking the Indian Ocean, and Museum Pasifika which shows paintings from, or inspired by, the Asia-Pacific region. The resort offers equal delights, with an exquisite Japanese restaurant, Hamabe, as one of its dining options. Hamabe combines modern and authentic Japanese cuisine and features a robata grill, a traditional cooking method used by the fishermen of northern Japan. Other dining options include a sushi and sashimi counter, as well as teppanyaki tables to enjoy the theatrics of food being cooked before your eyes.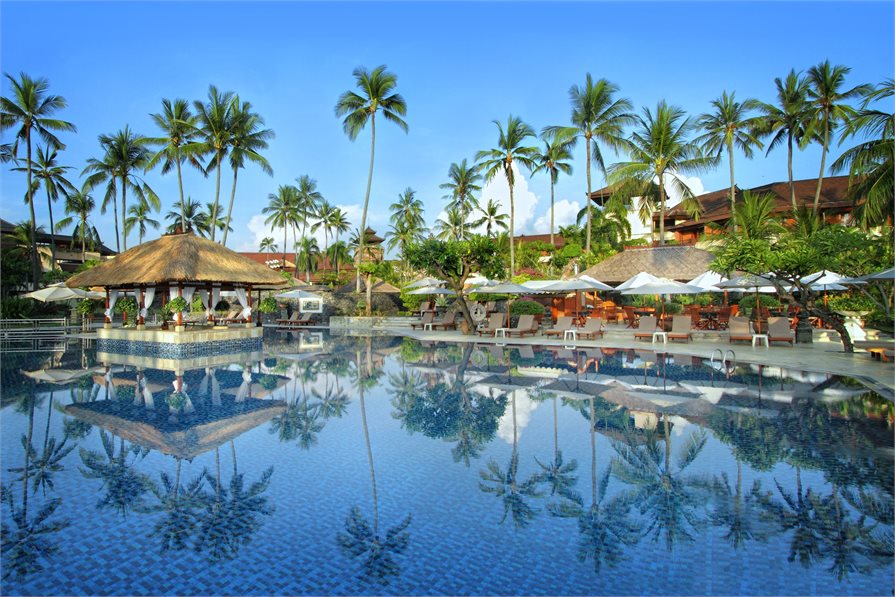 2. DOUBLE-SIX LUXURY HOTEL SEMINYAK
Double-Six Luxury Hotel is beachside luxury in Seminyak, a popular spot for Bali holidaymakers. The area boasts some of the island's most beautiful beaches and is home to some of Bali's most luxurious resorts, including Double-Six. The hotel's stylish and chic offerings include a selection of bars and five highly acclaimed, destination-dining venues – all within its grounds. Double-Six is an all-suite resort.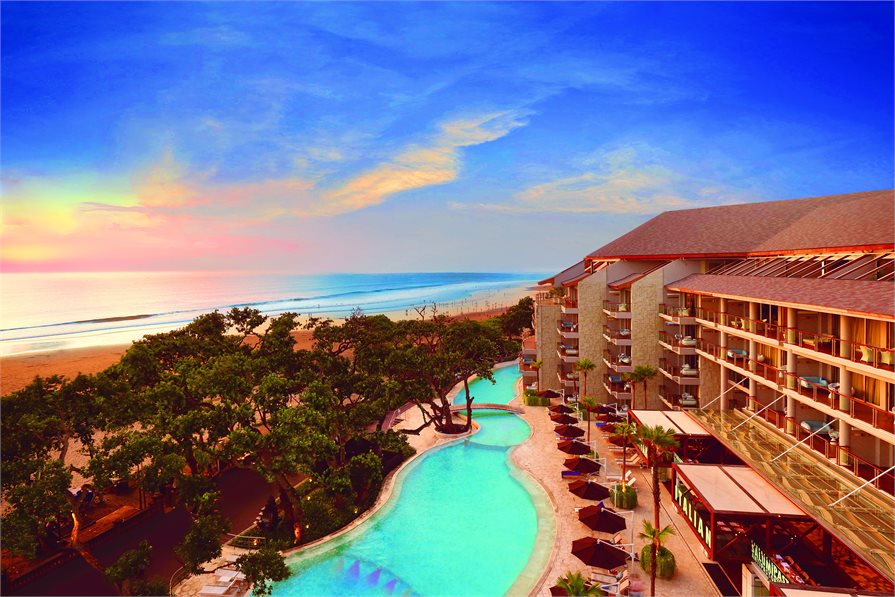 3. THE BREEZES BALI RESORT & SPA
The Breezes is centrally located in the heart of the island's most vibrant holiday scene just five minutes' walk from the golden sands of Seminyak Beach and one of the best sunsets in Asia. The centrepiece of the resort is its expansive, four-tiered swimming pool with its own beach and swim-up Sunken Pool Bar. The Breezes' 130 beautifully appointed rooms and suites are spread around the multi-tiered pool.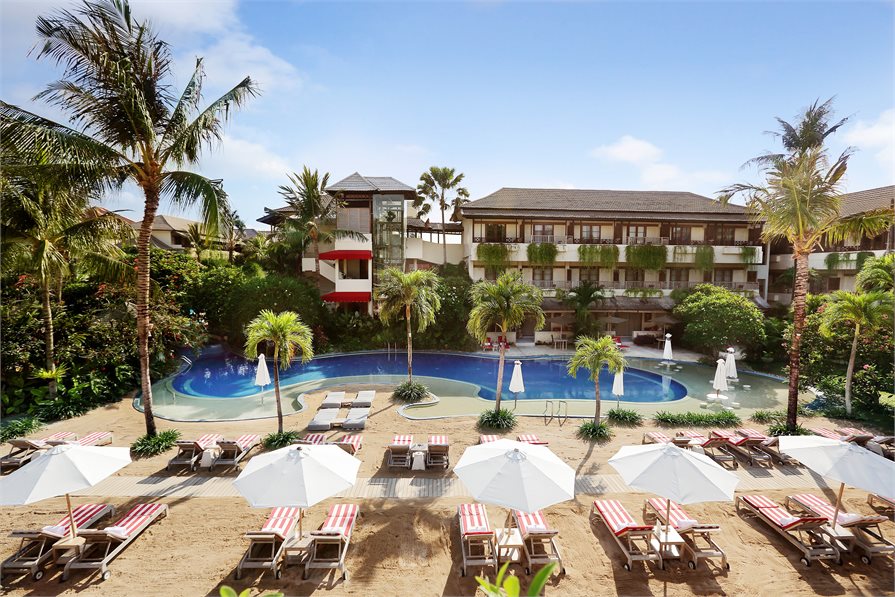 4. BALI MANDIRA BEACH RESORT & SPA
Overlooking Legian Beach, Bali Mandira Resort & Spa encircles a vast lagoon-style swimming pool backdropped by the ocean. Enjoy an oceanfront drink and snacks at the Barong Bar or Azul Bali Beach Club, sample international cuisine served with Asian flair and ocean breezes at Celagi Restaurant, or take in the authentic Balinese atmosphere of Suling Lounge.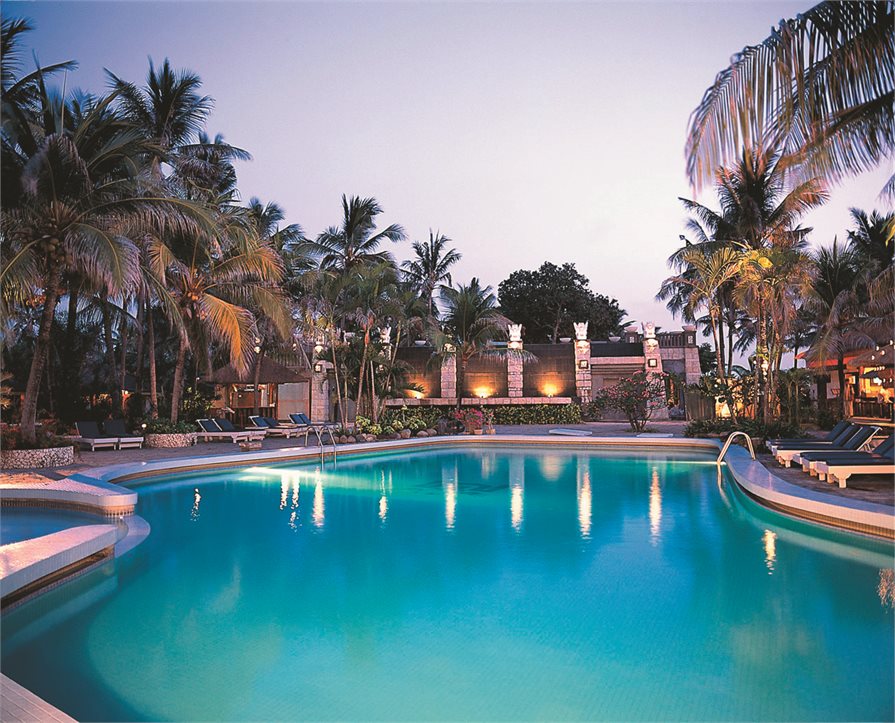 5. HOTEL TJAMPUHAN & SPA
Hotel Tjampuhan & Spa has been a legendary hotel in Ubud since 1928. As a royal guest house, it inspired numerous foreign artists, including German painter Walter Spies. Today, this legendary hotel encompasses a collection of traditionally styled bungalows, guest rooms and the original home of Walter Spies in a timeless landscape of natural beauty. Ubud is in many ways Bali's cultural heart. It's located in the cool mountains, just an hour's drive north of the airport. This traditional country town is home to one of Bali's royal families and is well known as a flourishing crafts centre.