"Crumbling colonial charm" just doesn't cover it. Arriving in Havana is like landing in a time warp-mash-up of 1800s Spain and 1950s Americana. Old Havana's rambling streets are lined with candycoloured vintage cars, locals lingering in doorways, and strains of salsa music drifting from open windows. Atmosphere, intrigue and colour are what make Cuba one of the world's hottest travel spots.
Staying in Old Town Havana offers easy access to shopping, and the famous bar where the Daiquiri was invented. La Floridita was the favoured watering hole of Ernest Hemingway, whose bronze statue now has a permanent position leaning against the bar.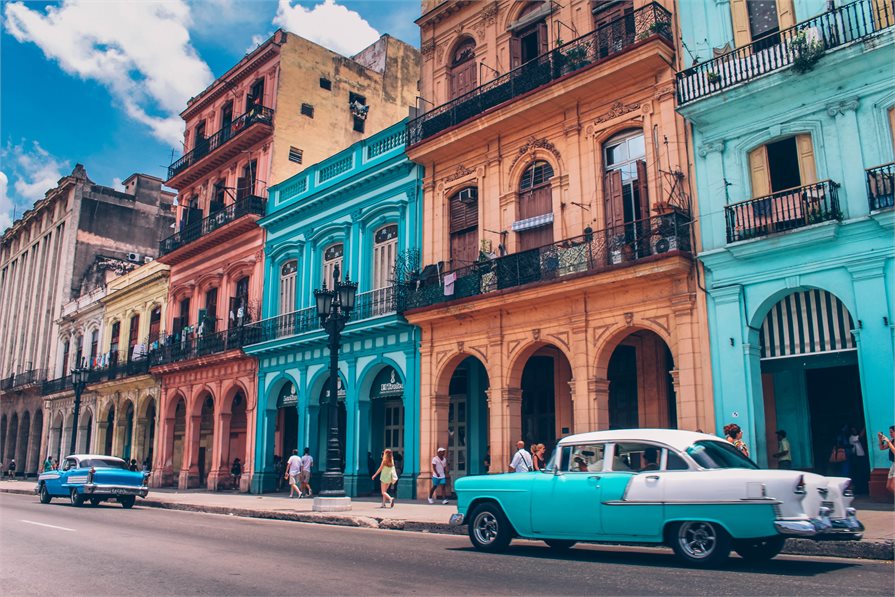 I was really surprised at the number of pre-revolutionary American cars on the road. Far from being purely for tourists, they are actually still in common use. Hiring a beautiful old Buick convertible is the best way to see the city!
A visit to a cigar factory is a must, as is the Havana Club Rum Factory, if only for a tot of rum before a walking tour of the Old Town. Much of this area is now pedestrianised, and great to wander around soaking up the atmosphere. A lot of restoration is going on, which is encouraging, and dining locally in a paladar (family-run restaurant) is the way to go. It's also really worthwhile taking in a salsa show in Havana, or you could venture out and enjoy Havana's vibrant nightlife, with salsa and jazz clubs open until the wee hours. Be prepared to dance!
History surrounds you in Havana, from the colonial architecture to the Spanish forts. You can visit Che Guevara's house, and a display of missiles that were at the centre of the 1962 Missile Crisis when the world came to the brink of nuclear war.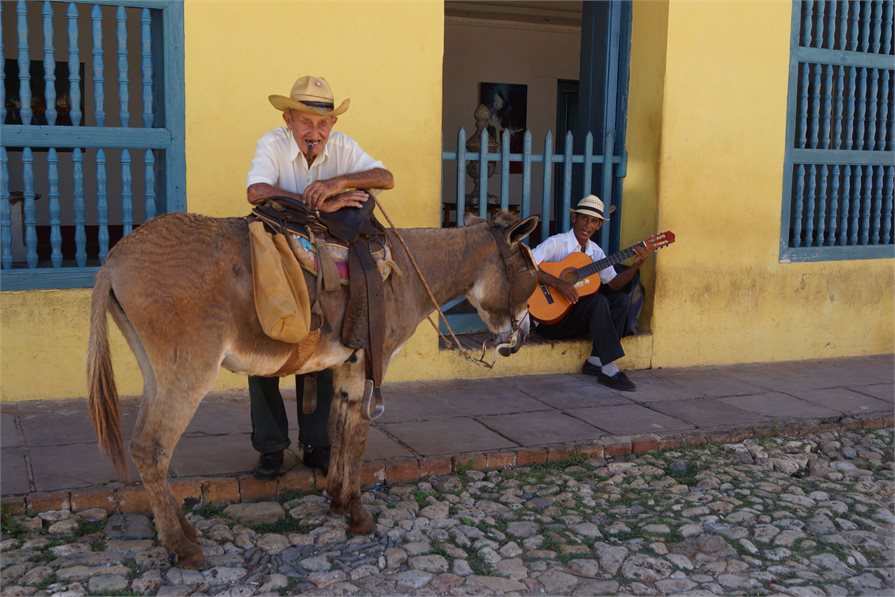 En route to the old colonial town (and UNESCO World Heritage site) of Trinidad, we passed through a rural countryside of sugar cane fields and plodding horses and carts. Stopping at a country school, our gift of exercise books from New Zealand was received with great glee by the kids, who responded in song. One of those spontaneous moments that stays with you forever.
Trinidad itself offers a much more low-key experience of Cuba than Havana, with an interesting museum, a small market and a quaint square perfect for people-watching. Close by is the very pleasant town of Santa Clara, with its memorial to Che Guevara. An interesting little museum revealed that Che was a very keen rugby player when at University in Buenos Aires.
OK, so the roads are a little less than perfect and things don't always run like clockwork, but this is more than made up for by the people, the amazing atmosphere, and the absolute gem that is Havana. I'd return to Cuba in a heartbeat.