I can only describe Cairo as organised chaos. It's cars, car horns, traffic congestion, people and more people. But then it also has the Nile, the pyramids at Giza, any amount of history and expert tour guides who turn a week of sightseeing into an art form. Our own guide was Hazem, who took our Insight Vacations group for a six-night, seven-day, 2,200-kilometre journey from Cairo to Abu Simbel and the major historic sites at Luxor, Edfu and Aswan in between. Hazem is also an Egyptologist with a wealth of knowledge and a warm and caring personality. His storytelling about the various sites associated with pharaohs, gods, kings and the occasional queen made it easy to become immersed in Egyptian history and how it intertwines with so many other aspects of world history.

Our tour began with two nights in Cairo at the Cairo Marriott (a former palace) with visits to the pyramids at Giza Pyramids and The Museum of Egyptian Antiquities. We then flew 520 km south to Luxor to start our four-night Nile cruise to Aswan on the MS Medea. Luxor offers a feast of temple visits with Karnak on the east bank of the Nile and Luxor on the left where I got some amazing photos of the sunset. The next day we visited The Valley of the Kings and The Temple of Queen Hatshepsut on the west bank. In the afternoon we relaxed while cruising down the Nile and took in the surroundings as we passed by.
'Just realising that ancient Egyptians and Greeks and Romans have all walked on the same piece of ground as you makes the experience very special.'
As night fell we went through the Esna lock 55 km south of Luxor (yes, there is a lock on the Nile), then on to the city of Edfu for the night. Next day we visited the very well preserved Temple of Horus (built between 237 and 57 BC) and then sailed to Kom Ombo to visit the only temple dedicated to two gods, the crocodile god Sorek and the falcon god Horus. In the evening we had a fun night dressed in Egyptian attire and enjoyed an Egyptian dinner and party.

The next day we travelled by small boat from Aswan to the Island of Philae to visit the ancient temple of the goddess Isis. On our last day we had the option of flying 280 km southwest (at an additional cost) to Abul Simbel to see the two reconstructed Temples of Ramses II and Nefertari. We then flew back to Cairo and returned to the Cairo Marriott to relax for a night before departure the next morning after breakfast.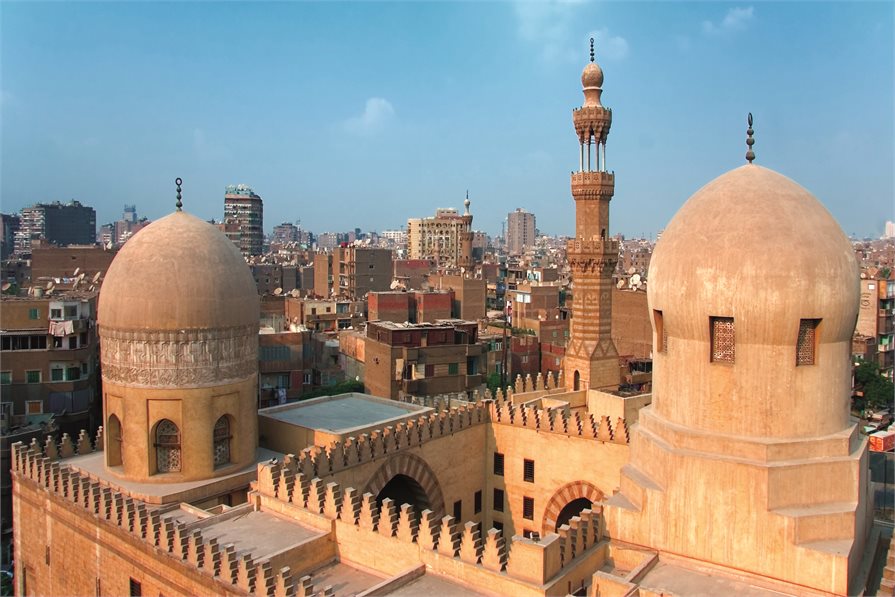 My overall impression of Egypt was that it was an absolutely rewarding and enriching destination that you have to visit at least once in your life. The history is incredible and the sites you see and visit are thousands of years old. Just realising that ancient Egyptians and Greeks and Romans have all walked on the same piece of ground as you makes the experience very special. The Insight Vacations trip also offers experiences like watching an Egyptian family making bread, sailing on a felucca on the Nile and high tea at the famous Old Cataract Hotel in Aswan that are truly memorable. And the photos you take are memories you will keep forever.
TRAVEL TIPS FOR EGYPT
Make sure to book your tour to Egypt early (12 months ahead if possible) to ensure you get the tour dates you want. I travelled in mid- October after the summer heat had cooled; temperatures in Cairo were in the late 20s C., and up to mid-30s C. in Abu Simbel.
Check with your doctor at least six months in advance of travel as some inoculations may be necessary.
Take Egyptian Pounds as your main currency with U.S. Dollars as back up. Keep 5 Egyptian Pounds on hand for any public toilet stops and take a small pack of toilet paper/tissues with you, just in case.
Other take-along essentials include hand sanitiser, a small sun umbrella, sun screen and insect repellent.
There are security checks and bag scanning at all of the tourist locations you visit. We were well looked after by our Insight Vacations tour guides and I felt safe everywhere I went.