BAG & KID TROLLEY ALL IN ONE
Micro Lazy Luggage is the trendy and practical travel companion that lets you leave your buggy and all its hassles at home.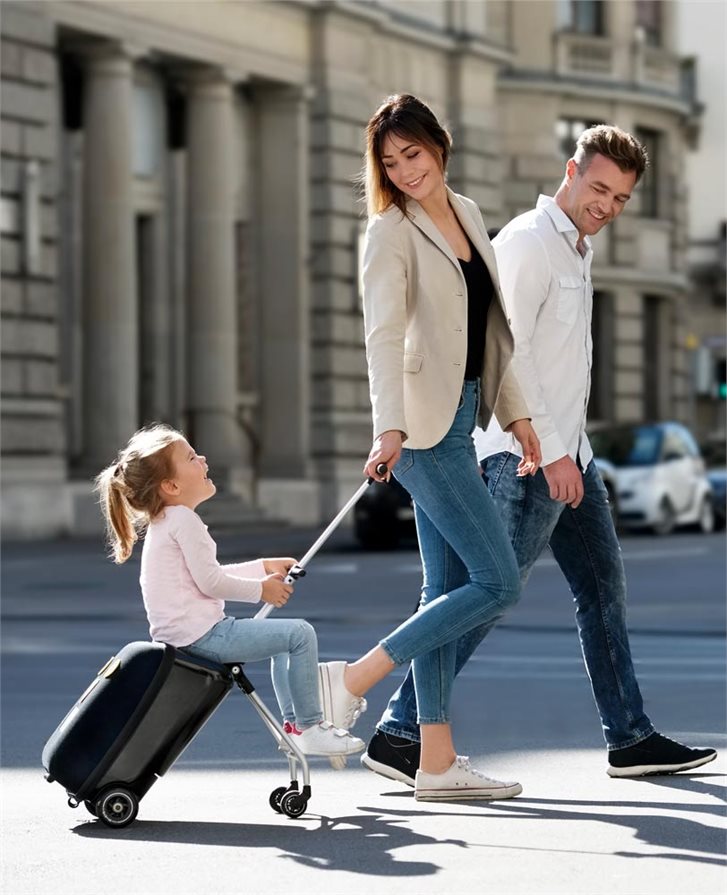 It converts from storage to trolley for kids to ride on, leaving you with one hand free, your belongings tucked away and a happy kid.

Foldable and lightweight, the Lazy Luggage is perfect for travel and long shopping outings as it converts from hand luggage to a fun kid-mover in no time. And there's no kid required either: without kids in tow it folds down to a compact bag that fits easily into the overhead compartment on planes.

Micro Lazy Luggage is sold on various websites.
THE CLEVER WAY TO TRAVEL LIGHT
Everyone wishes for that extra bit of space in their suitcase when they're packing and – VAGO is the solution. Small, smart and stylish, this tiny portable compressor is the ultimate travel packing gadget. Equipped with a pressure-detecting sensor, the automatic vacuum pump removes all the air inside your packing, condensing clothes to half their size and leaving plenty of room for souvenirs and other shopping.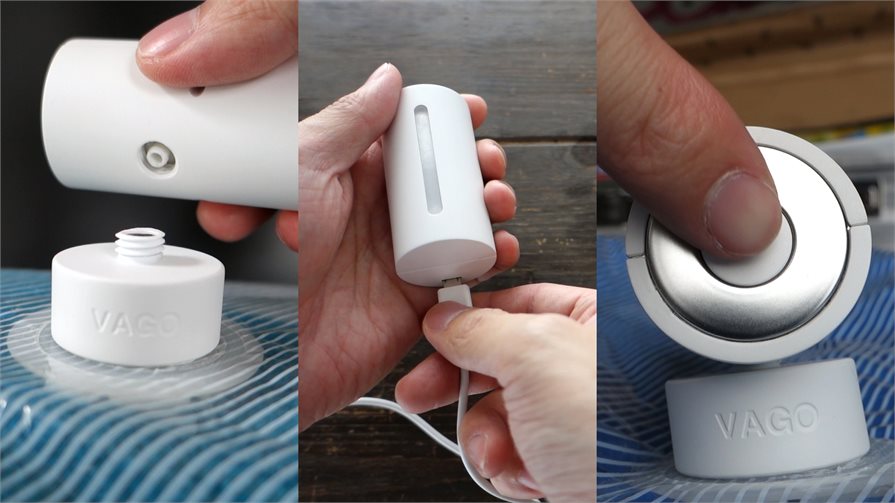 It's an essential clever travel tool, especially if you're adding a bit of shopping to your trip, or travelling somewhere cold and need to bring along some heavy winter wear.
The VAGO baggage compressor is lightweight and just 70mm long so it takes up barely any space in your luggage. It works with a simple USB cord and Android connector so there are no batteries to worry about. Just fill up the VAGO bag with clothes and zip it shut, making sure there are no air gaps. Attach the compressor, plug it in and let it do its thing and within about a minute the bag is compressed.
A medium-sized vacuum bag literally takes less than 60 seconds for the air to be compressed, so even the biggest bag won't take long. Then, when you're ready to take your items back out of the bag, simply unzip it like a ziplock sandwich bag and the clothes start to fluff up with air again. Although they can be left a little creased, the extra space is well worth it!
VAGO is sold on various websites.
MUSIC ON THE GO
For listening to music anytime, anywhere, a portable speaker is a must-have for any traveller who wants to make the most of the outdoors without compromising on any of the luxuries of the indoors. At only 14 x 8 x 2.8cm, Bang & Olufsen's Beoplay P2 is one of the smallest on the market, but don't let its minuscule size fool you as its sound quality is nothing short of grand.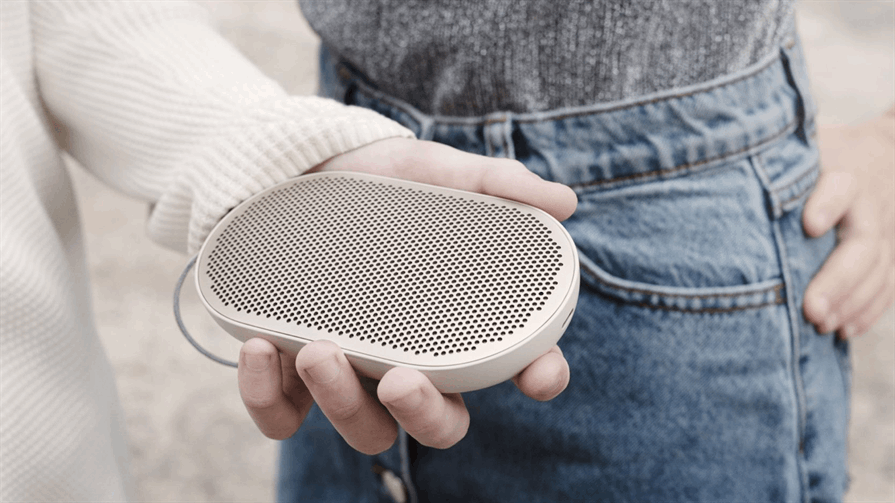 Smart features such as gesture or voice controls, along with a sleek, minimalist design that's also dust- and splash-resistant, plus up to 10 hours of playtime per charge, make this easy-to-use portable Bluetooth speaker a reliable travel companion.