It seems like only yesterday that I took up a three-year advertising industry assignment in Seoul, South Korea, but what an exciting adventure it turned out to be for me, my wife and our two young children. Seoul is so different to New Zealand in many ways, but we soon found our feet and have many happy memories.
As a place for keeping children happy, Seoul didn't disappoint. We made several day trips to busy and bustling Lotte World, a large indoor amusement park in the Songpa-Gu district of the city with rides and activities for the young and not so young. Lotte World is South Korea's version of Disneyland complete with a massive shopping mall selling everything you can imagine including high-tech gadgets, clothes, furnishings and eateries for every palate.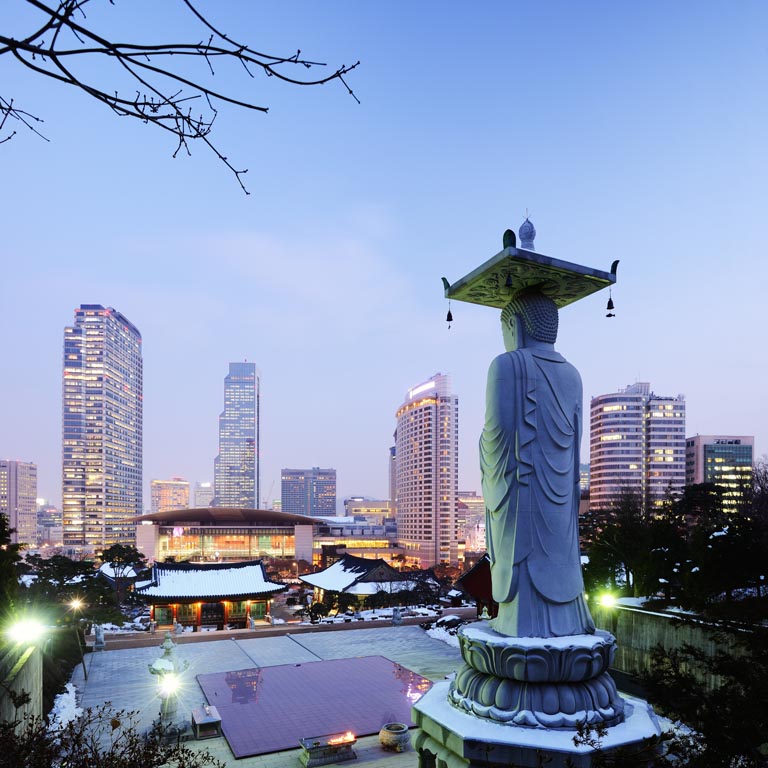 Seoul is also blessed with many terrific hotels which always put lots on for guests and the general public. The skating rink at the top of the Grand Hyatt Seoul hotel during the winter months was another notable hit with the kids.
Every weekend, we would explore another aspect of Seoul life. It's a city that offers extreme contrasts: on one hand you are surrounded by modern high-rise buildings, great hotels, bustling shopping malls, 24/7 nightlife and world-leading technology. On the other hand there are historic sites, green spaces and markets and restaurants all around the city. One area we always enjoyed exploring was Insadong, a mecca for antique Korean furniture, arts and crafts, pottery, fabrics, restaurants and cosy little Korean teahouses. Our home is adorned with many items of furniture we bought in Seoul.
Another great market is the Namdaemun Market, which is very popular with tourists and locals alike. In addition to the standard market offerings Namdaemun boasts a real Korean street food experience. Among our favourites were traditional Korean barbecues prepared on a hotplate on your table, noodle dishes and bibimbap (Korean mixed rice with meat and an assortment of vegetables). The ritual of preparing food at your table and the fun of negotiating noodle-eating add to the experience. I even learnt to enjoy kimchi, the traditional Korean fermented cabbage dish, which is an acquired taste for some but always worth trying.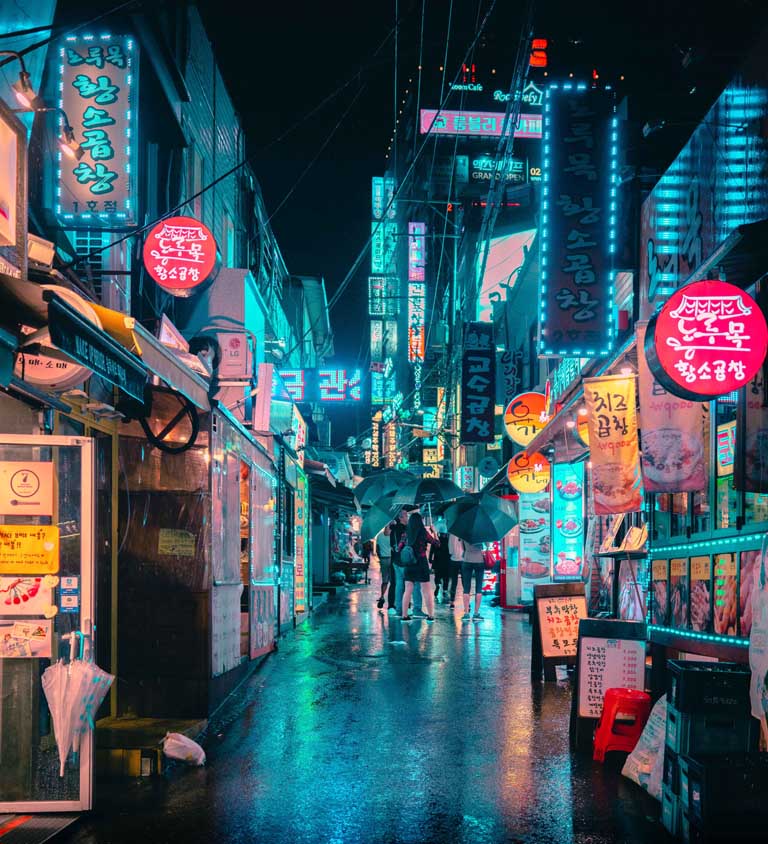 If you enjoy bustling nightlife, abundant shopping, clubs, karaoke and oodles of noodles, then check out the Myeundong Shopping District (a favourite with the younger generations), and Itaewon, a particular favourite of ours. It's there I had a cashmere coat and a dinner suit tailor-made for me. Terrific craftsmanship, quality and great value.
For those who enjoy culture and history, Seoul has many palaces and temples. Check out Gyeongbokgung, the royal palace in the central city – in many ways it's Seoul's equivalent of Buckingham Palace. There are daily tours of its grounds and many grand rooms. It even has a changing of the guard parade that is worth watching.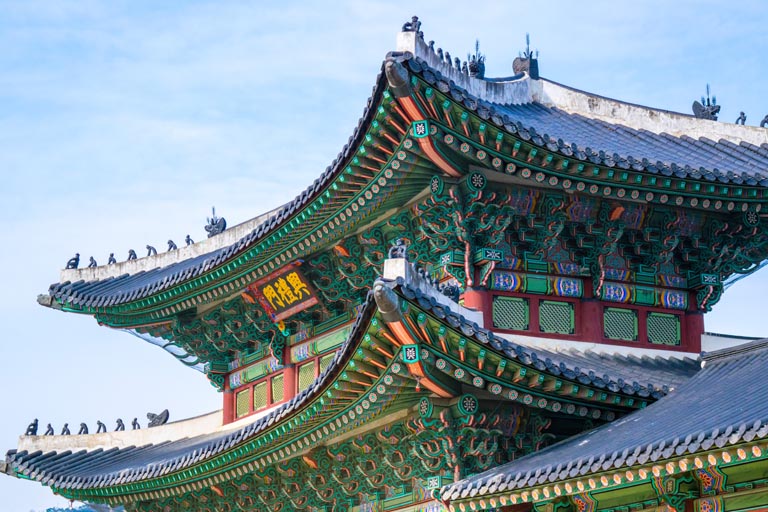 When we lived in Seoul we regularly headed for the South Korean countryside which is full of green pastures, lakes and mountains. Our favourite trip was to Seoraksan National Park 150 km northeast of Seoul and if hiking is your thing the park will not disappoint. On your way to the top of Mount Seoraksan you pass pristine streams, lakes and lush vegetation and negotiate wire bridges over high ravines. It's not for the fainthearted but the views are breathtaking.
Before we left South Korea, one final adventure had to be taken: a visit to the DMZ, the most militarised border in the world. After signing papers that absolved the US Government from any responsibility should something happen to us, we stepped into the Joint Security Area and met North Korean and South Korean soldiers on guard. It was scary but exhilarating to stand on North Korean soil and the soldiers, fully focussed on their role, did not move a muscle or say a word. It was one of many unforgettable experiences in a truly fascinating land.