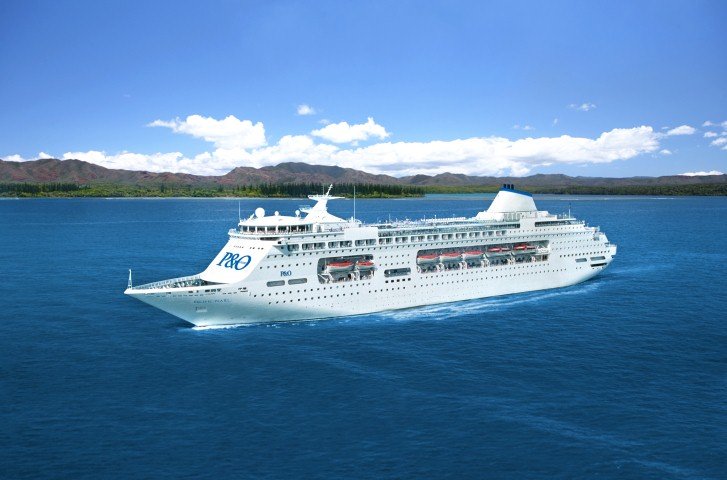 Sometimes the lead-up to a holiday can feel like The Amazing Race in trying to get to the finish line, with so many things to do but only a limited time! It's OK though, as you work through with late nights and early mornings because you know the reward is close. So when the Luxury Airport Shuttle turned up at our Mount Maunganui home at 10am on 29 April, it was tools down, and if it wasn't done then it was too late as the holiday had begun. The two and a half-hour scenic drive gave me time to go over everything and start relaxing: my four-year-old daughter Amelia and I were about to embark on our cruise from Auckland to the Pacific Islands on P&O's Pacific Pearl.

We were dropped off right in front of the terminal entrance where the porters took our pre labelled luggage and placed it in our stateroom. There were allocated check-in times so Customs was relatively seamless and before we knew it we were in our stateroom where Lani, our stateroom host, greeted us and gave us a briefing.

I knew I had a couple of things to do like phone (from our stateroom) to book a time and table for dinner, and I then unpacked our bags and took our passports to register Amelia for Turtle Cove, the kids club for three to six-year olds. Once we'd ticked that off our to-do list it was time to explore the ship and venture outside to people-watch and admire Auckland Harbour – with an ice cream for Amelia and a glass of wine for me as we were officially on holiday. At 5pm it was time for all passengers and crew to meet at their designated muster stations for the safety briefing, life jacket check and welcome aboard. This was exciting and there was a good vibe between crew and passengers.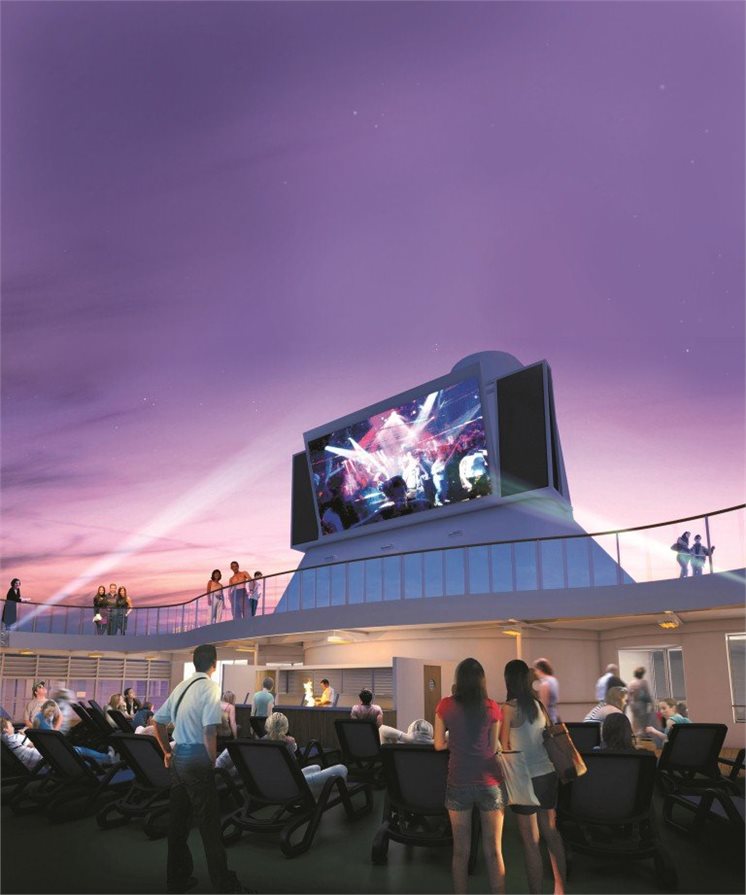 At 5.30pm we set sail and in the comfort of the Waterfront Restaurant we met our fellow diners and watched the lights of Auckland recede in the distance. Waterfront is the ship's à-la-carte restaurant and I decided on the prawns for entrée, a porterhouse steak (perfectly medium-rare) for main, followed by my favourite, cheese and crackers. Amelia was happy with her kid's menu of fish and chips and cookies for dessert. We dined here regularly during the cruise because from our first sitting the staff remembered Amelia's name and often escorted her to the table singing songs from Frozen. My preference was also for à-la-carte as I found it easier than trying to juggle a tray, queues and a four-year-old.Back in our stateroom, Lani had placed chocolates on our pillows and crafted a hand-made elephant towel for Amelia; she was so excited with this that it became a daily treat, ranging from monkeys to swans.

Our first of nine nights of sleeping on the ocean and being rocked to sleep was blissful. We woke to our daily newsletters (conveniently delivered at our door), one for adults and the other about kids club, outlining the day's adventures. The adults' newsletters provided a list of what's on, deals of the day, evening shows, advice about attire for events, e.g. formal, fancy dress or smart-casual, weather information and when applicable, details of shore excursions and information about ports of call.After breakfast it was time to introduce Amelia to the kids club. Turtle Cove is a fun place with numerous activities, and the morning session runs from 9am to 12 midday.

During this time I fetched my book and made my way to the Oasis Deck, an adults-only area where I enjoyed the comfy loungers and watched and listened to the ocean. As it was early I almost had the place to myself. The Oasis has a bar, two spa pools and music, and can be as social or relaxing as you wish.

The afternoon kids club session is a family and friends event. Located in the Dome up on the top deck, it offers a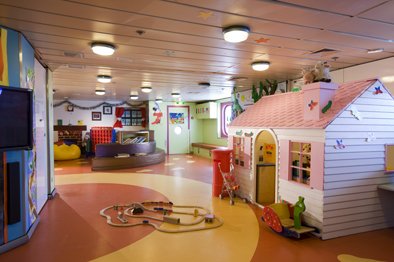 number of entertainment stations ranging from face painting to juggling, making papier-mâché flowers, beading and remote-control car competitions, all fun and interactive. Day two was similar to our first day's cruising except it was getting warmer outside and in the evening I watched a show in the marquee. On day three everyone woke excited about going ashore, but because of the ocean swell it wasn't safe to take the tenders in so Mystery Island is still a mystery that we will have to explore another time. It was still a day for relaxing so I indulged in a spa treatment.

Vanuatu was the port of call on day four and everyone was itching to disembark. As I had previously experienced a number of the shore excursions here I decided to enjoy a resort. We headed to the Warwick Le Lagon Resort & Spa, which had reopened just two days previously following the clean-up from Cyclone Pam. Overall, it was looking good. As we had taken our snorkelling gear Amelia spent the day teaching herself how to snorkel in the pool and as the day went on fellow cruise passengers joined us.

Day five, at Lifou, was our first experience at taking a tender in to an island. After breakfast we were given a card and number for the tender we were to embark on and it only took about ten minutes to be called. Onshore, we visited the local market, went for a walk, swam and snorkelled and Amelia had her hair braided. We also donated some toys to the local children. If I had a chance to return I would definitely do the snorkelling excursion held at a secluded bay.

Nouméa, on day six, was our last port of call and on arrival we went to the information center and paid AU$15 per person for the hop-on hop-off bus. The first stop was the markets at Port Moselle and then a look at the shopping mall and marina at Port Plaisance before making our way to the beaches at Baie des Citrons and Anse Vata where we had a picnic, swam and snorkelled and walked around the boutiques. I really enjoyed the French ambience of Nouméa and that Amelia learnt a little French: she is now familiar with Bonjour and Merci.

On days seven and eight we relaxed and enjoyed the last few days at sea. It was fun viewing the professional photos that had been taken during the cruise and the kids club presented a show on the final day; it was amazing to see the children's talent. To my surprise, Amelia sang the song Let it go, from Frozen, with three of her new friends on the stage. We woke on day nine just as we were arriving at the wharf in Auckland. Our shuttle was waiting for us when we disembarked, which made for a seamlessly easy holiday.

Cruising offers so much. You can do as much or as little as you like and we are very fortunate at our downtown branch of helloworld Mt Maunganui in having a large number of cruise lines visiting our port. We are often are invited on board for product training, which really helps with giving our clients the right advice. But there is nothing of course that replaces the wonderful first-hand experience of a cruise!
Have you been on a cruise before? What were your favourite moments? Let us know in the comment section below.