Filled not only with beautiful beaches and stunning weather, but also a vibrant culture. Beaming smiles greet you and the welcome mat is well and truly rolled out.
Fijian culture is a real mix with not only Melanesian, Polynesian backgrounds but also Chinese, Indian, European and South pacific influences.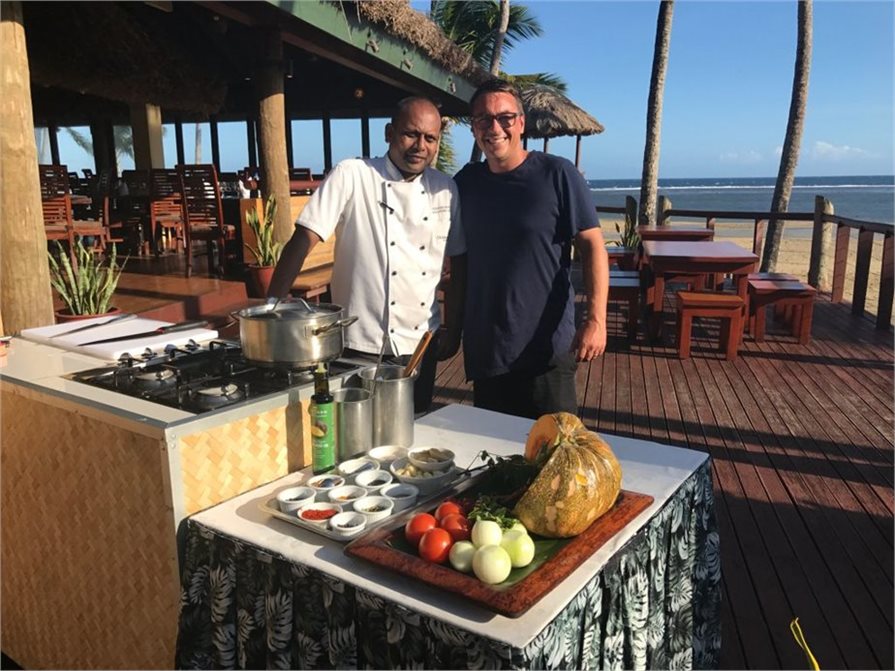 Brett with executive head chef Shailesh Naidu at the Outrigger Beach Fiji Resort.


On this trip I explore the fusion of Fijian culture with Indian. It has been a 130-year relationship and has changed the way most locals are eating at home. That is what I am tasting on my journey thus far.
What I have identified and loved the most about Fijian culture has been the importance of family. What better way for a family to celebrate together than through amazing food cooked traditionally in the Lovo; sweet potatoes, taro, fish…yum!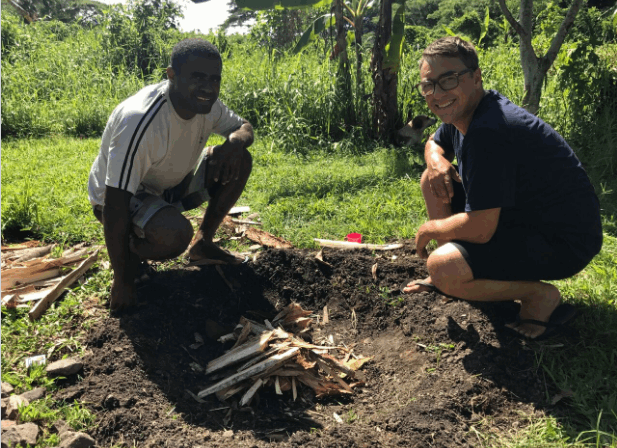 Lovo is a traditional cooking process involving a shallow base fire, rocks, banana leaves and taro.


I have to say I was impressed by the delicious speciality dishes too like the Kokoda, plus enjoyed some relaxation thanks to a cracker drop called Kava.
Fiji, I will be definitely be coming back for more!