South Pacific
Imagine waking up to sun kissed beaches, palm trees waving as you step on shore to spend the day exploring or just relaxing. Discover islands you might not get to otherwise as you spend a week (or more) island hopping and tasting the best of our tropical back yard.
A cruise of the South Pacific is like experiencing a smorgasbord of sights, sounds and tastes – a little sample of the best our neighbouring islands have to offer without the hassle of travelling between them all under your own steam. You'll spend each day in new, tropical locations and cruise overnight to the next port.
The beauty of this type of itinerary is not only that this "tasting platter" will help you decide which places to add to your bucket list to come back to another time, but that you unpack only once and explore at your leisure.
One day you might play in the gin clear water of Tahiti's Bora Bora, the next visit capital city Papeete and pick up some black pearls – or even hit the seconds factory and select a pearl to be made into a small memento. The island of Rangiroa has some of the best reef snorkelling in the world where the corals are blazing with colour and if you quietly float over head you'll actually hear the fish nibbling.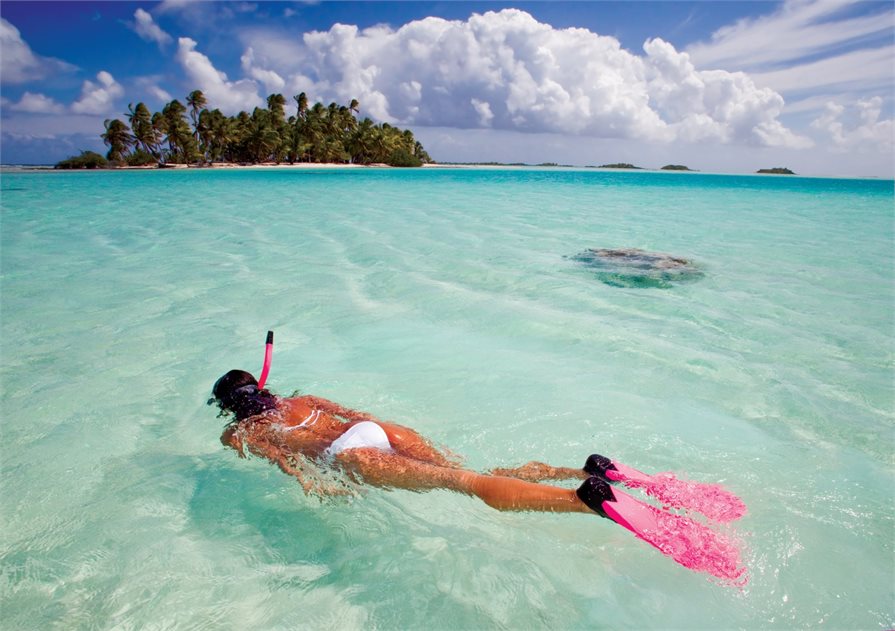 In Vanuatu the remote, pink tinged sand in the shape of a glass at Champagne Beach on Espiritu Santo comes alive with colourful handicrafts that the local villagers set up on ship visit days. On the mainland, Port Vila's waterfront has had a complete multi-million dollar makeover and is now a two-kilometre stretch of walkway linking beach bars, cafes, water sports activity operators and the new Mama's Market with the old produce market.
If you cruise between April and June in Vanuatu, you should add the island of Pentecost to your itinerary where the famous land diving – the early version of bungee jumping – originated. It only occurs at this time of year when the vines are pliable and also coincides with the annual yam harvest, although the origins of the daring feat that is only done by men are said to have had a saucy beginning. The story goes that a young woman ran from her husband's amorous advances and escaped up a banyan tree. He raced up after her, so she tied two vines to her ankles and leapt off. He leapt off without the ropes and plunged to his death. The men perform the jump to show they will never be tricked again. Today a good jump means a bountiful yam harvest as well as being considered extremely manly!
If New Caledonia is on your itinerary, you'll be amazed when you step onto the white sands of Kuto Beach on the Isle of Pines. It is so soft it feels like walking on talcum powder and even squeaks under your feet! There's a fascinating French colonial history here too with a crumbled down prison that the French prisoners sent here built themselves and which could possibly become a venue for open air markets and other outdoor events if some of the locals have their way. It is here that the sandalwood tree is farmed for use in perfumes and essential oils and you'll find hidden pristine lagoons ready splash into.
Capital city Noumea is a taste of France in the South Pacific. Head into town and find bakeries laden with warm croissants and pain au chocolat, try French red wine in a restaurant on the waters' edge or just buy a wedge of gooey cheese from the supermarket to picnic on the beach.
Asia
A little further from home, yet not too far, is Asia and all the culturally rich experiences that await. These itineraries are sought after by those who want to wake up to exotic landscapes dotted with historical sites and head out to explore the flavours of everything from cosmopolitan cities to ancient temples and wats, river ways and local shopping and dining.
Start your cruise in Hong Kong or Singapore and plan to arrive a couple of days early – or stay on for a few days at the end – to do some shopping in night markets, malls and neighbourhoods where local designers showcase their work.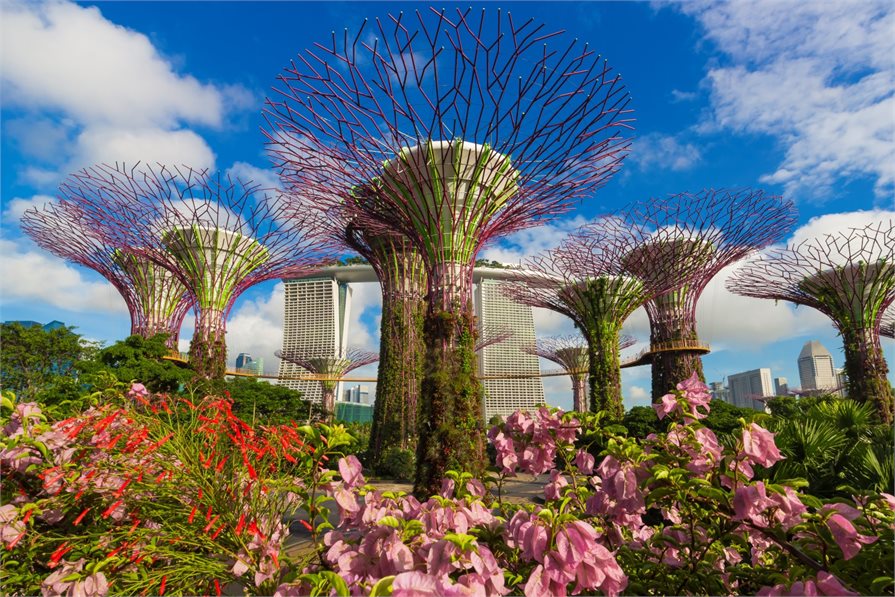 Cruise between Singapore and Hong Kong for a taste of Vietnam, or choose a round trip from Singapore to include Malaysia and Thailand. Start in Hong Kong for cruises to China and Japan. Or even fly to Shanghai and cruise to Hong Kong.
Cruises are ideal for visiting places you've never been to. Take an excursion provided by the ship or just potter around and people watch, riding in a tuk tuk or wandering a waterfront, like the Bund in Shanghai, and drinking in the zest of a new city.
Island hopping from Bali might include Komodo Island where the famous, prehistoric-looking komodo dragon lives. It's a fascinating reptile, up to two metres long, and looks like an enormous lizard with a slithery, pointy tongue. It spends most of the day sunbathing and moves slowly like a crocodile – unless it's after its prey. You'll explore Komodo Island with a ranger and as they only need to eat about once a month, they are usually just lying about waiting for tourists to take photos!
If you like a historical sites, the Cu Chi war tunnels in Vietnam's Ho Chi Minh are a sobering reminder of the 1960s Vietnam war and visitors who don't mind cramped spaces can crawl through them.
Twirl in circles under the confetti of the cherry blossom trees in springtime Japan. Snorkel around the limestone islands of the Philippines. Walk in the rainforests of Malaysia. Take a moment at a temple. Swim on remote island in Thailand. Learn to cook with local cuisines. Barter with merchants at the markets. Enjoy sunset on your balcony or slip into the pool at the end of a day and allow the memories to settle forever.