Boarding Celebrity Reflection in Miami was an absolute breeze, although we did upgrade to Concierge Class, which pushed us through the other queues of people doing the bag shuffle. Concierge Class also gave us our own on-board reception desk, an enhanced breakfast menu for room service and afternoon tea, to name just a few. For the small extra amount you pay it is well worth it. We had booked five balcony staterooms for our group on the same side of the ship and we were able to open all the balcony screens to give us one huge deck with lots of chairs, perfect for evening catch-ups.
Launched in 2012, Celebrity Reflection is a Solstice Class ship carrying 3046 passengers. It is stylish and contemporary and the biggest of the five ships in its class. The average age of the passengers is midto late-50s and mostly well-to-do couples and groups. Families are more noticeable in the school holidays. The dress code is smart casual and sailings of seven to 11 nights include two formal nights.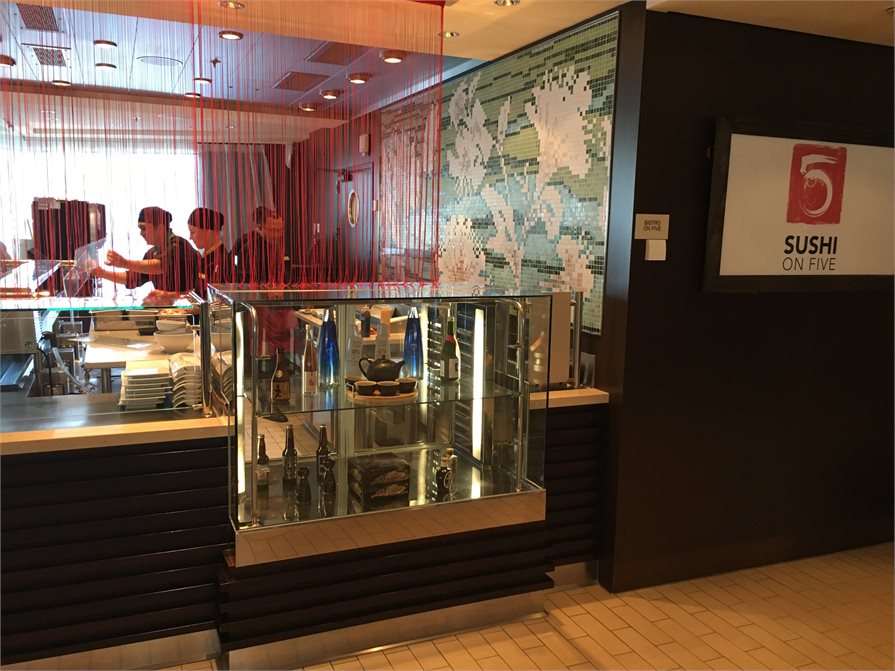 If you are booking from New Zealand, tipping is included in the price but if you choose to use internet booking sites then you can expect to pay for tips separately. I would recommend that you book via a travel agent as the fares are the same as "doing it yourself" and you will get all the information you need, along with visa advice and personalised service.
Much the same applies to the on-board beverages packages. We purchased the standard drink package, which seemed to accommodate most of our group's needs as it covered most beers, wines, spirits and cocktails. You are still encouraged to purchase the premium product at an extra US10 per person per day but my advice would be not to unless you have specific drinks you want covered every day (check the lists onboard for these).
One nice touch on board Celebrity Reflection and other Solstice-class vessels is the Lawn Club, a top-deck oasis with a 0.2 hectare area of grass (yes, real grass) and eight alcoves – private, cabana-style enclaves for up to four people which are rentable for those who want shade and privacy away from the pool area. Lots of people use the Lawn Club to sunbathe or just sit and relax with a drink. Speaking of hospitality, there is a range of restaurants on the ship to cover most people's needs, from the usual buffet and main restaurant to a Japanese restaurant (Sushi on Five), plus specialty restaurants for which you pay a cover charge.
The clear aqua-blue waters of the Caribbean will captivate you and snorkelling is well worth the experience.
Our seven-day cruise took us to the Western Caribbean where our destinations were Cozumel in Mexico, Grand Cayman in the Cayman Islands, Falmouth (Jamaica), and Labadee (Haiti). The clear aquablue waters of the Caribbean will captivate you and snorkelling in any of these destinations is well worth the experience. If you love diamonds, Cozumel and Grand Cayman are the places to shop! Here they buy the diamonds direct from the mines in South Africa and two new rings later I still thought it was well worth it.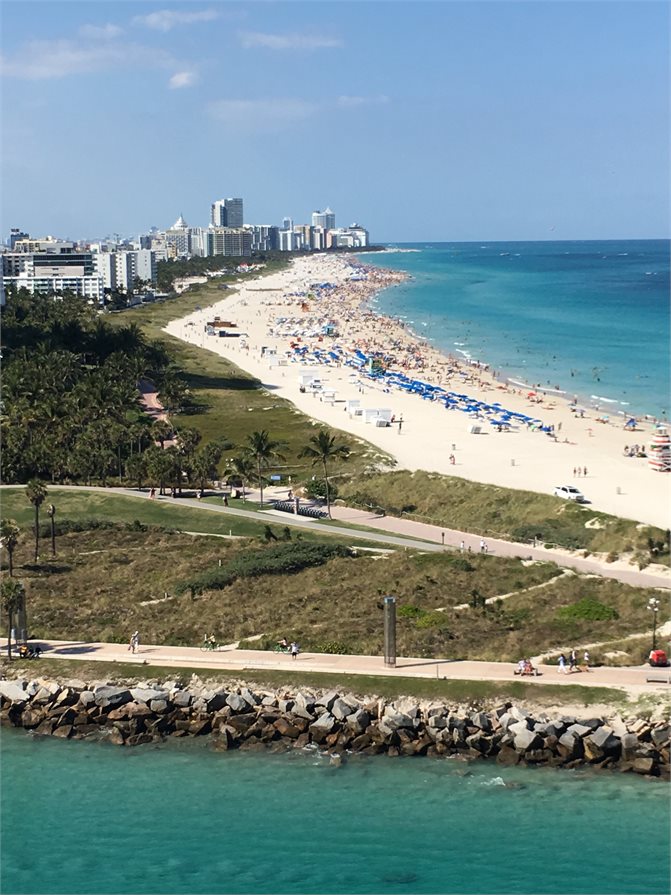 Some of the other must-see places in these destinations include Margaritaville, one of the Jimmy Buffett franchise bars on Grand Cayman where the atmosphere was lively and vibrant. If you were looking for a bar that caters to all ages this is the place to go. Music you can dance to and sing to (loudly), a dance stage where you can do your own thing and amazingly good bar food that you would struggle to get through. This is the definitely a place to go in Grand Cayman as it also has a great array of shops surrounding it.
In Falmouth, Jamaica you can take a day trip to Ocho Rios or Montego Bay but as both involved a very long day we did a slightly shorter excursion to Dunn's River Falls & Park and Bob Marley's Mausoleum at Nine Mile. In Haiti, Labadee is a private resort on the north coast that is leased to Royal Caribbean Cruises. It has pristine beaches, breathtaking scenery and spectacular water activities. Here you can ride the zip line down from the hills and across the beach, or kayak, snorkel, parasail or just lie on the beach and relax and listen to amazing music. The ship's staff will even be your waiters for the day, delivering drinks to your deckchair. If you have bought a drinks package for the cruise you don't have to pay for them as they are included here. There is a great array of shopping to be done in the Labadee flea markets but a word of warning: the vendors will hound you to enter their stores. Take along US dollars in small denominations to purchase local wares.
In terms of comfort, service and ambience, travelling on Celebrity Reflection through the Western Caribbean was an amazing experience. I would recommend it to anyone.