Last July I asked my six-year-old daughter, Amelia, if she knew what Disneyland was. She said, "It shows movies and there are lots of people watching the movies and Frozen is there, they sing songs and we watch them sing." Little did she know that soon she was about to embark on an adventure of a lifetime to Disneyland, California, and to learn that there is so much more!
A few weeks before we left I let her in on the surprise and I also asked her cousins and my colleagues' children to talk to her about what happens at Disneyland. She was now excited about teacup rides and princesses. On 7 September we departed Tauranga via Auckland and headed to LA. For our first stop we enjoyed three nights in Santa Monica at the Hotel Shangri-La on Ocean Avenue, which has a pool and a safe, easy-access location. Close nearby is the famous Santa Monica Pier, a lively place as it's the home of Pacific Park amusement park with a number of rides: our thrill of choice was the Pacific Wheel Ferris wheel, which is only US$8 and offers amazing views. It was very good value as it went around three or more times and we also indulged in the biggest lollipops ever.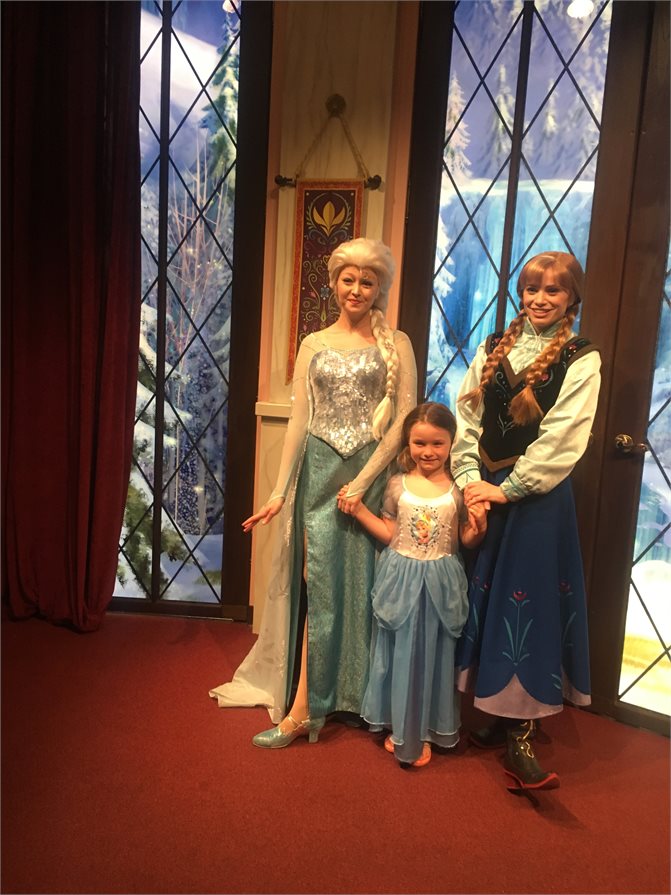 The restaurants in Santa Monica were really good and Amelia fell in love with the basic American hamburger. Bubba Gump Shrimp Company Restaurant (inspired by the Forrest Gump movie) on the pier has great views and generous servings of shrimp and seafood.
In Santa Monica we also hired a tandem bike (US$20 for a day) and cycled along the paths on the white sandy beach. Not far away of course were Venice and Muscle Beach, as always a rather colourful and entertaining area! At adjacent Marina Del Rey we spotted a seal sunbathing next to some boats and stopped for pancakes followed by more cycling and a well-deserved swim. It was nice to be in a city but with the freedom to cycle. I enjoyed seeing the Baywatch-style lifeguards and long stretches of coastline. It's best though to start your cycle ride in the morning before the crowds and heat build up.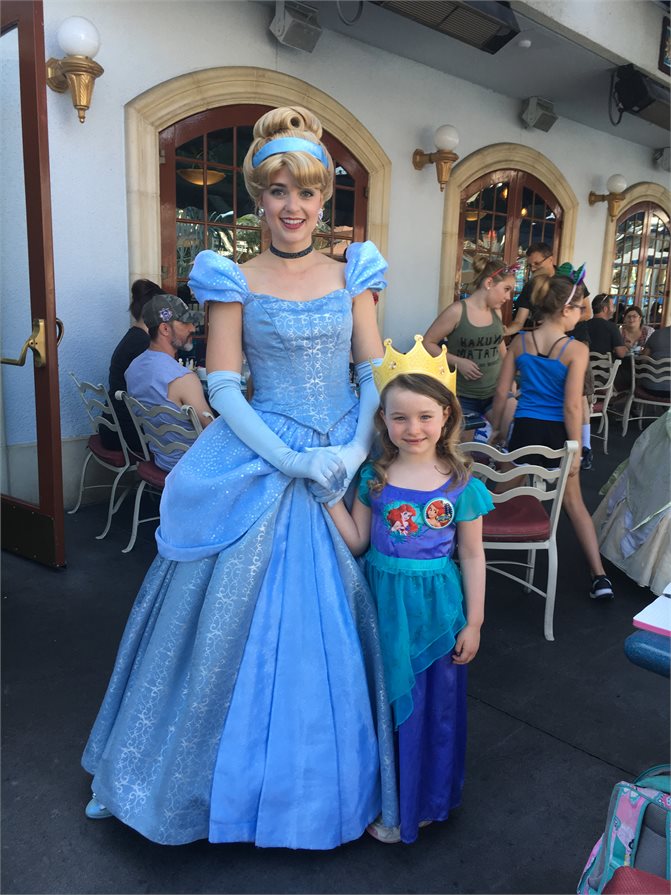 Having adjusted to the time zone and now ready and prepared for our Disney adventure, we arrived at Disneyland Resort California in Anaheim at midday. It was hot, so lunch and refreshments were a must before we embarked on seeing the sights. The Disneyland Resort Hotel we stayed at offered direct access to the Downtown Disney District dining, entertainment and shopping promenade where you can enjoy numerous themed dining experiences.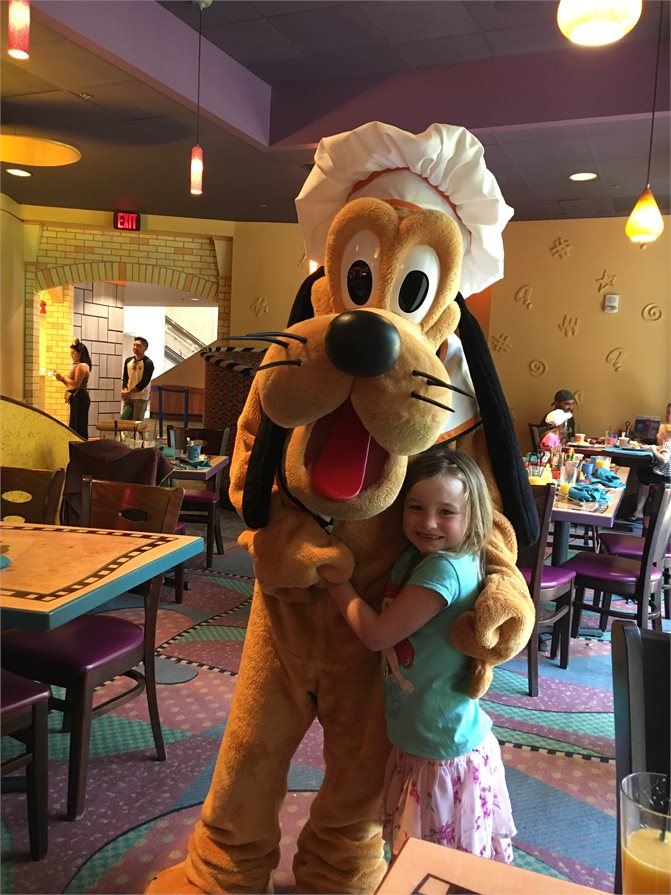 Now Amelia was set, wearing her Disney costume from home, a light dress and sneakers for comfort plus an ice cream in hand to keep her cool. As we walked through the entrance gates with the themed music playing in the background I could see the amazement and wonder in her eyes as she entered "The Happiest Place on Earth".
Walking through Main Street U.S.A., we arrived just in time for Mickey and Friends' performance with a brass band in front of Sleeping Beauty's Castle – what a backdrop! Donald Duck spotted Amelia and took her hand and twirled her around for a dance – she was delighted. Now it was time for some rides and top of the list of course was the Mad Tea Party teacups. After that, because it was so hot, we aimed for undercover rides like Alice and Wonderland followed by It's a Small World. Amelia got excited at seeing New Zealand showcased.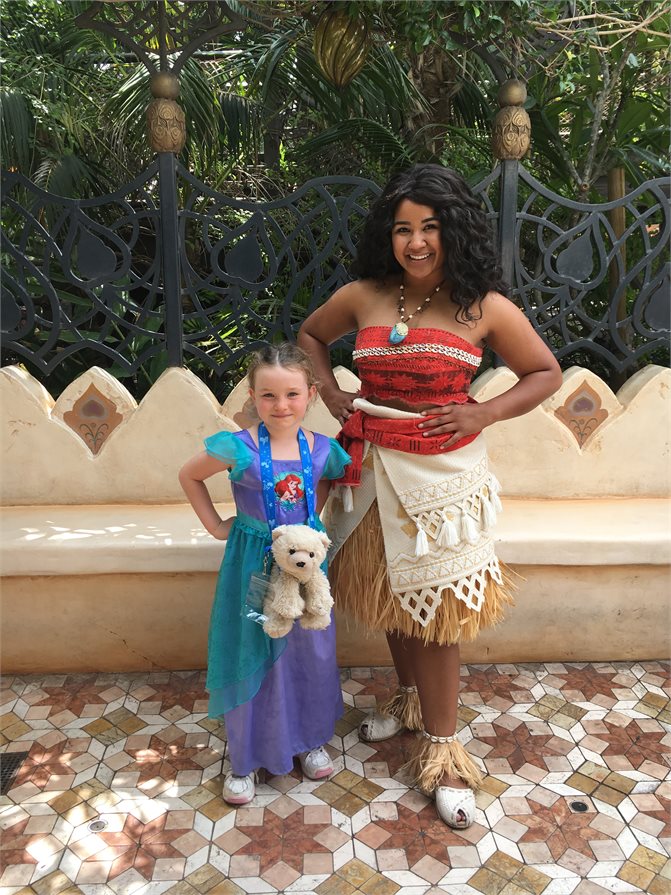 The Fantasyland Theatre was a good chance to have a rest from the heat with a song and dance, and when we walked out of the Theatre we found we had timed it perfectly to see the street performance of all the cartoon characters and themed floats. In the sweltering heat, we found a shaded area from where we could watch proceedings and then felt it was a good time to go back to the hotel for a swim.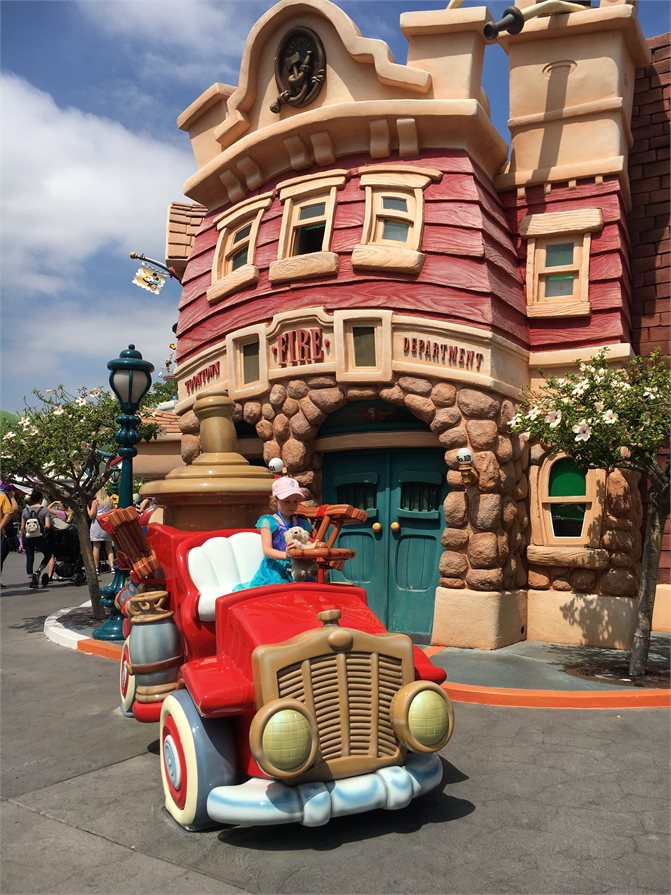 Day two at Disneyland started with our inclusive Character Dining experience at Ariel's Grotto Restaurant in the Disney California Adventure Park. We had a priority queue and early access into the park and when we arrived, with Amelia dressed in her costume, we met Ariel who autographed our signing book and posed for a photo. At breakfast we were seated outside and five Disney Princesses came to our table individually for autographs and photos. We spent the day enjoying many rides, entertaining shows and magical experiences at Disney Resort California, followed by an evening outdoors with the World of Color light and water show. It was a symphony of music projected over the water with water jets and backdrops of classic Disney stories.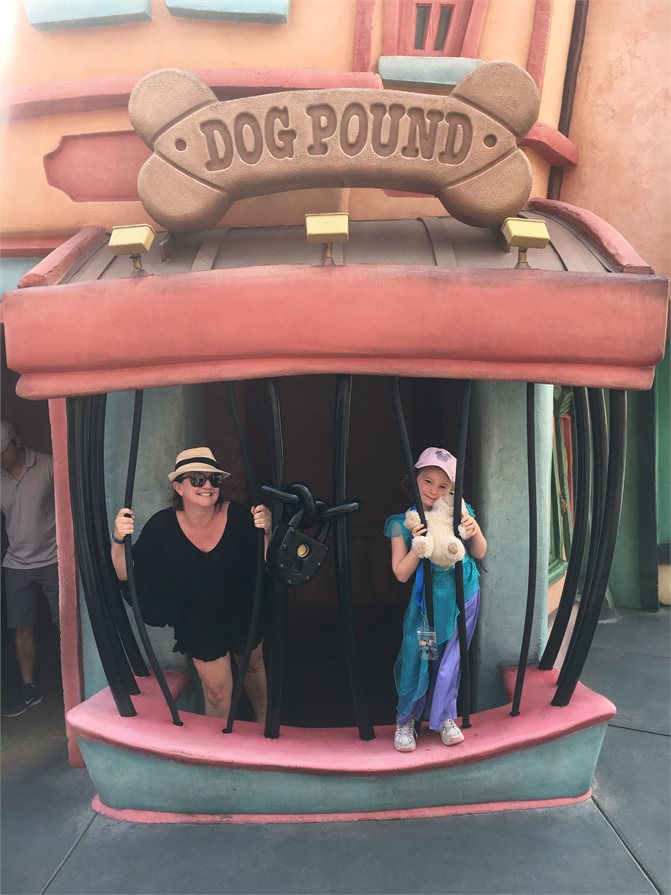 Day three was a rest day. We enjoyed a late breakfast followed by a day to enjoy the Disney Resort Hotels' pools as our hotel key cards gave us access to the other properties' facilities. On our last day at Disney Resort our tickets entitled us to an early entrance and we used this to get more character signings and make our way to the other end of the park and see everything else left on the list. I think Amelia will never forget Splash Mountain or Critter Country.