I'm a big fan of deserts. The hot dry air agrees with me and I love the burnt-orange vistas that stretch as far as the eye can see. I've been lucky enough to visit a few deserts around the world and the Atacama, the driest desert in the world, is up there with the best. Getting there is a journey in itself: it's an 11-hour flight from Auckland to Santiago on LATAM followed by a two-hour domestic flight north to Calama. Chile is a long country: from north to south it extends 4,270km. Compare that to Australia at 4,030km east to west and you get an idea of the size.
If you're lucky enough to get a clear day and a window seat as I did, you will definitely witness some wondrous scenery. But then Chile has so many amazing places to explore and on our World Journeys private tour we also visited Santiago and its nearby wine country, colourful Valparaiso, and the vastness of Patagonia with its breathtaking scenery.
Calama is the mining capital of Chile and has a small modern airport that sees many tourists and miners (the world's largest copper mine is close by) passing through each day. Calama welcomed us with a spectacular sunset as we stepped off the plane and by the time we met our driver and got on the road it was pitch-black with a myriad of sparkling stars above.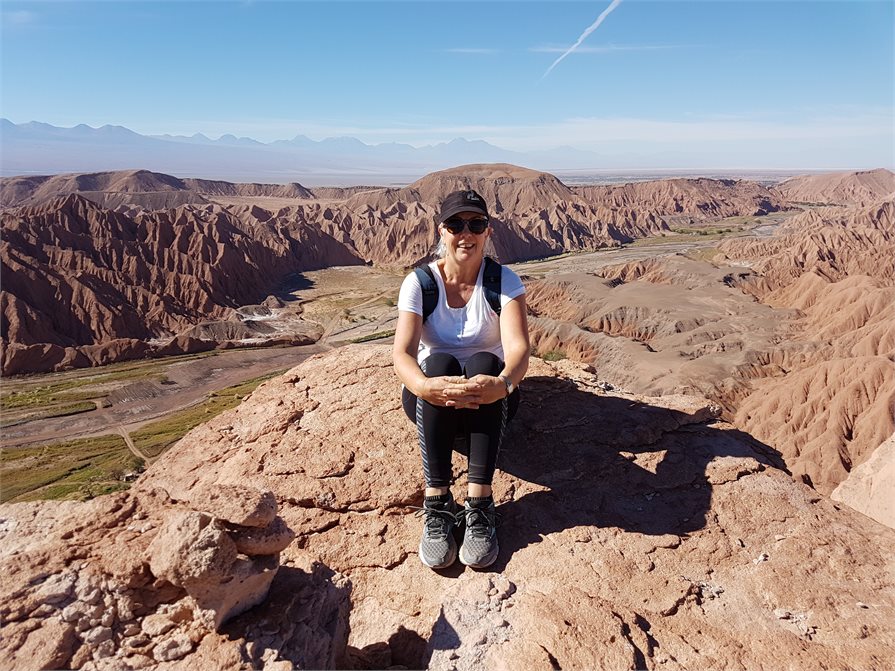 A hundred kilometres southeast from Calama, via a well-maintained road that is very straight and very flat, is the hub of the desert, San Pedro de Atacama. It's a dusty town with dirt streets brimming with accommodation, bars, restaurants, tour operators and craft shops. It's also a tourism mecca with the surrounding desert landscape including salt flats, volcanoes, geysers and hot springs. In the centre of town is a pretty shaded square and a gorgeous adobeclad church full of eclectic statues, bright artwork and a stunning wood-beamed ceiling.
Four kilometres out of town, on a no-exit road, is Alto Atacama Desert Lodge & Spa. Designed by architects who were influenced by local village architecture, it seamlessly blends a luxury hotel into the environment and creates a tranquil place for guests to enjoy. Our hostess took us on a stroll around the property pointing out many environmentally-friendly concepts including flourishing fruit and vegetable gardens that use ancient agricultural techniques for water retention and irrigation, and a hotel farm with llamas and alpacas
The Alto Atacama offers an all-inclusive package that includes delicious meals, drinks (be sure to try renowned Chilean drinks such as Pisco Sour and Carménère red wine) and an extensive array of excursions. Staff are on hand to help you choose the right experience and make the most of your time there. Excursions range from short strolls to cycling, hiking, astrology, photography, yoga and cultural experiences. Some of the excursions go to high altitude, which requires you to be in Atacama for two days beforehand to acclimatise. Or you might just choose to stay at the hotel and enjoy a spa treatment: the Alto Atacama Spa was recently named one of the ten best spas in Latin America by Spa Finder. On my last day I experienced a relaxing massage with aromatic scents before being taken outside to soak in an outdoor hot pool as I received an absolutely divine head massage. Bliss!
Along with visiting the scenic Valley of the Moon, watching the sunset at the Salt Lake and stargazing with the hotel's resident astronomer, the highlight of my short stay here was a hike in the Catarpe Valley, a pre-Hispanic archaeological site on a hidden plateau. Most of the guides at Alto Atacama are indigenous Chileans and their personal stories give you an in-depth insight to desert life as a local. Our hiking guide was a real character – so full of enthusiasm for the region. In his excitement to tell a story his arms waved around and he often used us as props to demonstrate something like a volcano erupting while speaking in heavily accented English at whirlwind speed.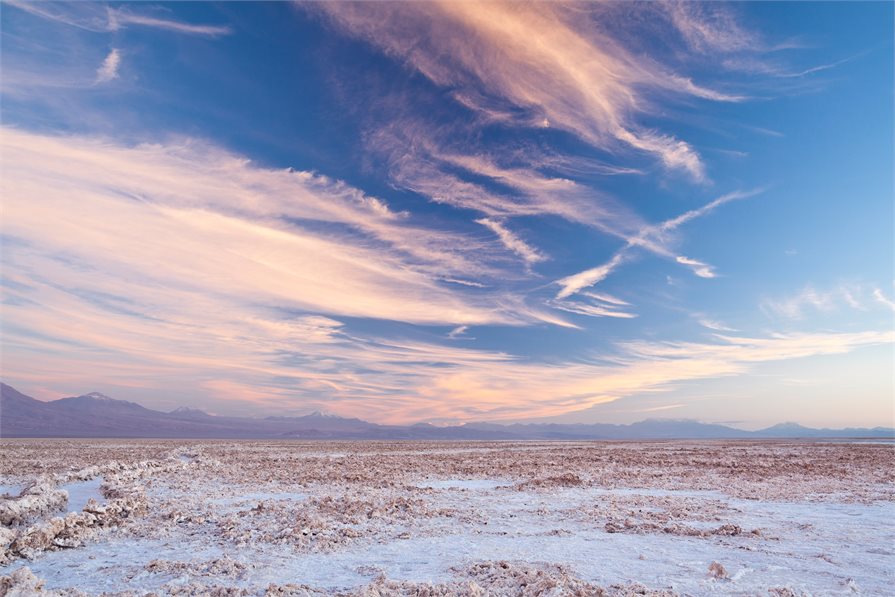 Our afternoon hike took in dramatic sweeping vistas with the Andes mountain range in the distance, hills in hues of orange, gold and brown, formations created by tectonic movements and green valleys with tiny farmlets dotted along a trickling river. We walked along ancient tracks and saw shelters used by ancient llama trade caravans and rock walls covered with petroglyphs. The silence and solitude of this place known as "the spirit of the desert" were profoundly stirring. They say you should visit Atacama to explore, feel, connect and revitalise: it delivered all that, and more.