DAY 1
AM: Staying at the very affordable and fairly basic Hao Du Hotel in the Huangpu area of central Shanghai, it was easy to get to all of Shanghai's best spots. While there is a metro station only a few minutes away, I set out for a morning of walking to take in sights like People's Square and the Bund. The waterfront boulevard known as the Bund features a series of historic buildings along the embankment of the Huangpu River. The architectural styles are diverse, but all are incredibly impressive. On the other side of the river are the majority of Shanghai's skyscrapers, which means the Bund is the perfect spot for everyone's iconic tourist photo of the city.


PM: In the afternoon I made it to the Shanghai Urban Planning Exhibition Centre. This is a fascinating experience for anyone interested in the machinery behind a city with over 24 million people. On the third floor is a large-scale model of urban Shanghai which is nearly as impressive as the expansive city itself. The transformation of the city and its modernisation is well-documented, along with a transparent vision and plan to continue to improve the quality of life. I finished the day with an adventure among the neon lights of Nanjing Road, the main shopping street, and its many side roads.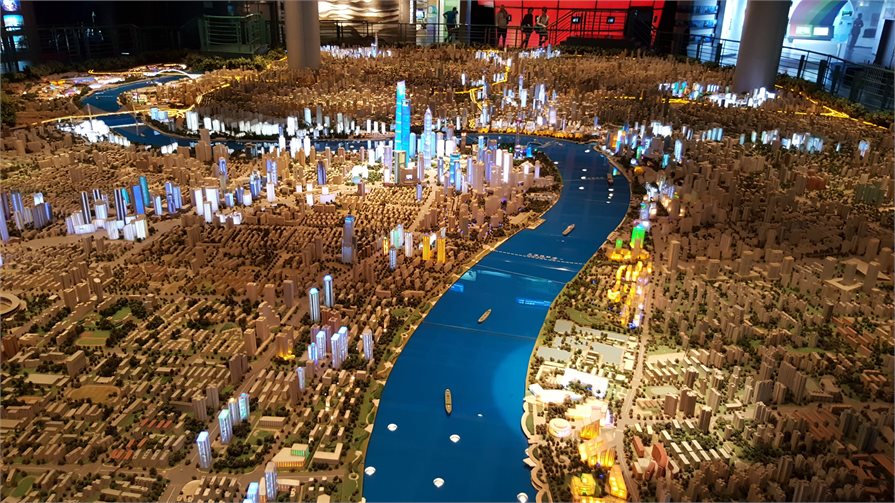 DAY 2
AM: Day two started early with a metro ride to the French Concession area for "Hands-On Dumpling Delights," a walking food tour with Untour Food Tours. We sampled all kinds of dumplings, from street stalls frying up potstickers to hole-in-the-wall shops serving boiled jiaozi (Chinese dumplings). The must-try dumpling is the xiaolongbao (steamed bun). This is a soup dumpling that, while somewhat difficult to eat, is perhaps the tastiest mouthful I experienced in China. We finished with a cooking class where we prepared our own Cantonese steamed shrimp dim sums with the support of a local Chinese chef.
PM: Our tour group continued into the afternoon with a visit to the fascinating Propaganda Poster Museum. Somewhat hidden in the basement of an unassuming apartment building in residential Shanghai, it features hundreds of posters from the last century. It gives a real insight into the political change the country has experienced, from a unique perspective. Afterwards we found the nearby craft beer bar, Daga, on Fuxing West Road. The bar contained a lot of Western influences but there was a heart to it that felt authentic and uniquely Chinese. A bit like the overall cosmopolitan experience of Shanghai.