Normally seen as a stopover destination, we decided to break the rules and spend seven days in this bustling city. A last minute trip, our tickets were booked and 10 days later we were boarding our Cathay Pacific flight.
My first tip – reserve a window seat on your flight, as descending into Hong Kong is a very intriguing and stunning sight. With countless high rise buildings that are located within lush green mountain ranges and a busy harbour full with a boat load of ships.
The two most popular areas to stay in Hong Kong are Kowloon and Hong Kong Island, or Central Hong Kong. We split our stay out between the two locations, but to be honest it is very easy to get between the two areas using the underground trains, or taxi.
Hotel tip – most hotels in Hong Kong offer free use of a smartphone for the duration of your stay, this is perfect to carry on you at all times when exploring as you can use the free data to help navigate your way round or for any quick googling that may be required!
I fell in love with Hong Kong, this was a side of Asia that I had not yet experienced.
Hong Kong is the perfect blend of everything in one - a high end city with buildings that stretch high into the sky, a touch of Mother Nature with lush green landscapes and local parks scattered throughout the city (with plenty of opportunities to try Tai Chi), plus the vibrant and exotic local culture. Not to mention one of the cleanest cities I have ever visited! I found there was no language barrier either, most locals and tourists speak English and signs are everywhere.
Here are my must do's while in Hong Kong;

The Peak
A trip up Victoria is a must do! Purchase a ticket up the red tram and to Sky Terrace 428, this is the highest viewing platform in Hong Kong, sitting at 428 meters above sea level. The skyline truly does take your breath away.
Cuisine
To me, sampling the local cuisine is such an important part in immersing yourself in the local culture. Dim sum would be your first place to start - think of countless dumplings and steam buns. Xiao long bao dumplings are a must try, these are basically dumplings full with soup. Opting to try something different we had a feast of roast pigeon, jellyfish salad and what felt like 20 different types of mushrooms! Yes that's right, pigeon – it tastes just like duck!
And while on the subject of duck – make sure to order Peking duck at least once during your trip! Delicious.

Looking for something fun? Visit the Hello Kitty restaurant where all your dumplings and steam buns look like…Hello Kitty!


Light Show & Fireworks
If you are by the waterfront one evening make sure you find yourself a nice possie to enjoy the Symphony of Lights show. This starts at 8pm every night (arrive at least 30 minutes early to beat the crowds) where over 40 buildings on both sides of the harbour partake in this 13 minute show.
Another option is to book yourself on one of the junk boats and sail the waters to get the best views from both sides of the harbour.
We were lucky enough to spend our New Year's evening in Hong Kong! Listed as one of the best Firework displays in the world we had very high expectations. After a lot of research we decided against joining the masses of people at the waterfront area, we bought tickets for a New Year's Eve party at the Ritz Carlton, hosted at Ozone bar, the highest bar in the world sitting on level 118. We were sitting that high that we looked down on this spectacular fireworks display.

This is one of the most exciting ways to welcome in a new year!
Man Mo Temple
Dating back to 1847, this temple is located in a surprising spot in the middle of a busy street. The moment you step inside you can sense this is a special place. There are active worshipers in the temple which adds to the authenticity. Take your time to walk around and soak it all in.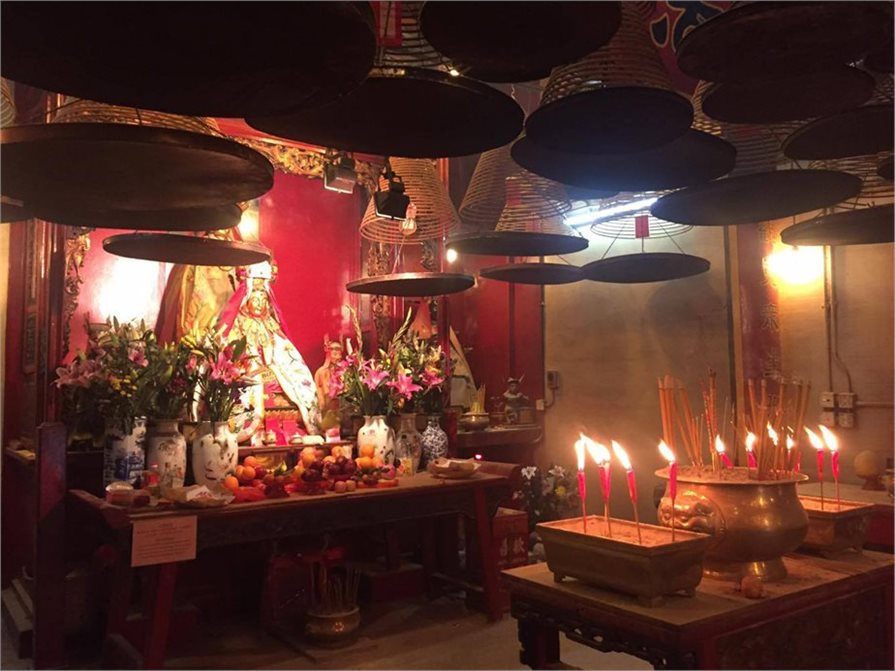 Relax
Foot reflexology is huge in Hong Kong and can be seen everywhere you look. With a quick google you can find a great massage spot close to you. After a few busy days of sightseeing we were soon booked in for a well-deserved hot stone massage. 60 minutes for just NZ$40!
Stanley Markets
This is the part of Hong Kong that surprised me the most! This area is located on a peninsula just out of the city, and a popular area. You will find beach front cafés and restaurants, short cruises and fun markets. A lovely, leisurely way to spend a day in Hong Kong! You can even take a junk boat back to Central Hong Kong from here.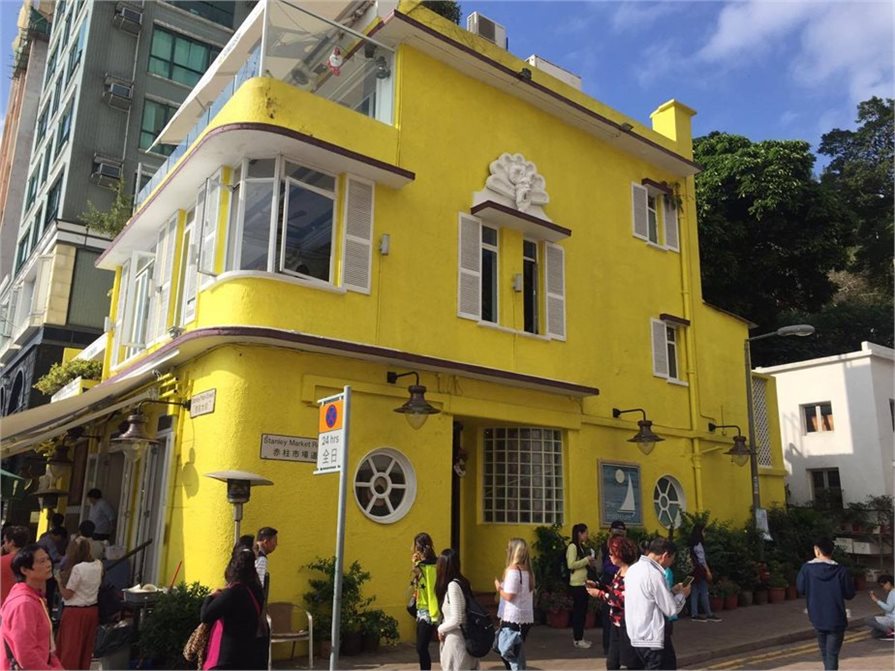 SoHo
SoHo is a fun and trendy area to visit in Hong Kong Island, this is where you will find a wide range of world-wide cuisines, cocktail bars and clubs. Missing your favourite NZ wine? I bet you will be able to find your favourite drop in one of the chic bars here. During the day visit local galleries, antique shops and local boutiques. Here you will also find the longest escalator in the world.
Macau
Why not pop on over to China? This is just a 60 minute ferry ride from China, with regular departures throughout the day. Macau is known as the Las Vegas of Asia, and home to 8 out of the 10 largest casinos in the world! We spend a few hours just walking through a few of the casinos, from a gondola ride down a Venetian waterway, larger than life aqua displays and Portuguese themed casinos there is a lot of flashing lights and razzle dazzle to take in! Hong Kong dollars are widely accepts in Macau, even on the casino tables.
Have you ever been to Hong Kong? Tell us about your experience in the comments below.