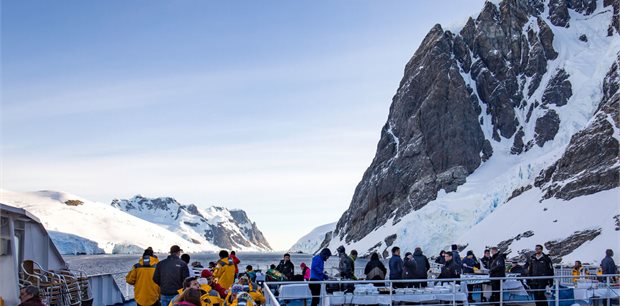 Enter the southernmost region on earth then take things a step further as you cross the Antarctic Circle. This is nature at its harshest yet Antarctica's wildlife thrives, having adapted to the beautiful, barren surrounds by the thousands. Experience the thrill of seeing seals lie on the icefloe, whales breaching the frigid waters and penguins patrolling the rocky shoreline in vast numbers. Zip around the ice-filled bays by Zodiac, landing on Antarctica itself for onshore excursions and jaw-dropping views witnessed by seldom few. With towering mountains, glaciers and mammoth icebergs dotting the landscape, you may not understand how the wildlife survives here, but you can't blame them for wanting to stay.
Sorry, this tour is no longer available. Intrepid Tour Code: GQMJC
*Terms and Conditions
Offer subject to availability at time of booking. Prices are per person share twin based on best available tour price, inclusive of all discounts unless otherwise stated. Prices are subject to currency fluctuations and are based on cash or cheque. Tour deposit, amendment and cancellation conditions may apply. Travel agent service fees may apply. Special conditions apply - please ask for full details at time of enquiry.
HLO Ref# 14634