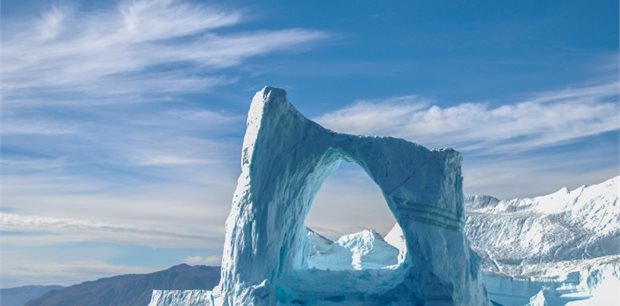 Discover the best value Antarctica holiday packages & travel deals on sale now at helloworld Travel. Compare & enquire online now.
Browse our best Antarctica tour deals by destination:
10 nights fr $7,460* pp

Viva Expeditions | Discover Antarctica Cruise

10 night expedition

A fantastic introduction to the wild frontier that is Antarctica, our 11-day expedition cruise aboard the Ocean Endeavour is one of the most comprehensive and best value-for-money Antarctica tours available

16 nights fr $7,912* pp

Chimu Adventures | Antarctica and Falklands - Southern Hemisphere Adventure - Northbound

17 day cruise from Buenos Aires to Montevideo onboard MS Midnatsol

12 nights fr $8,438* pp

Chimu Adventures | Antarctica - Highlights of the Frozen Continent

13 day cruise from Buenos Aires return onboard MS Midnatsol

Set sail from Ushuaia, at the southern tip of South America to the end of the world aboard the MS Midnatsol.

13 nights fr $11,940* pp

Viva Expeditions | Cruise across the Antarctic Circle

13 night expedition

Cruise aboard a spacious and comfortable polar expedition vessel to cross a milestone many haven't ventured, the Antarctic Circle.

18 nights fr $12,047* pp

Chimu Adventures | Antarctica, Patagonia, Chilean Fjords - Voyage of Discovery - Northbound

19 day cruise from Santiago return onboard MS Roald Amundsen

Start your 19 day journey in Chile's exciting capital, Santiago, before heading down to Chilean Patagonia where you will board your vessel bound for Antarctica

10 nights fr $9,385* pp

Intrepid | Spitsbergen Explorer

11 days in Norway

Experience the chilling beauty of windswept polar deserts, vast cliff-lined shores and fjords shimmering with ice on this Arctic trip that takes you around Spitsbergen, the largest island in the icy Svalbard Archipelago. From flower-filled tundra to secluded, frosty beaches, there is no shortage of terrain to explore on this icy land. If you're...
Browse our best Antarctica tour deals by destination: